The Data-Driven Brand: Asda Leveraging First-Party Data to Launch New Targeted Ad Solution
by Ronan Shields on 3rd Feb 2015 in News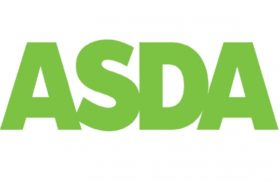 ExchangeWire explores how brands are leveraging their own intent data, and building advertising businesses of their own.
Asda revealed last month that it was to further monetise its vast swathes of consumer data by allowing suppliers to serve ads to users on its web properties, and further revealed that it was to launch its own ad exchange next year.
The move shines light on one of the most disruptive trends in digital advertising, ExchangeWire examines the strategy of one of the globe's biggest retailers.
The prospect of the rise of the 'brand trading desk' – both for the purposes of bringing more control over their own media buying, and also selling its consumer insights on to third parties – has long been mooted on this publication.
However, the announcement that Asda (effectively the UK arm of US-based retail behemoth Walmart) can be read as a harbinger of things to come: no more is the 'brand as media owners' a prospect, rather it is a confirmed trend that is only set to get bigger.
Walmart Embracing Tech
Before exploring how Asda's potential programmatic offering will look, let's backtrack and examine its embryonic beginning in the US.
The retailer's current foray into ad tech stretches back to 2011, with the opening of @WalmartLabs, which initially focused on improving search functionality on its own web properties, then moving on to launch an ad network.
As the era of 'big data' was ushered in, Walmart then followed up with the launch of its own Walmart [ad] Exchange (WMX) just under a year ago, enabling both its own media-buying agency MediaVest to leverage the data insights to improve its online ad targeting.
In addition, Advertising Age also reported that WMX representatives were meeting with "suppliers" (i.e. the brands that line the shelves of Walmart's shopping aisles) to demonstrate how its offering can better enable to view how their marketing was impacting sales in its outlets.
Speaking with the publication, Stephen Quinn, Walmart, CMO, said: "It lets them see that their marketing is actually having an impact at Walmart, and we're able to speed up reporting in real time. It's pretty much a holy grail for us as marketers."
Going global
WMX is still in its beta phase, and still in its evolutionary phase, with exploratory conversations with online publishers still ongoing.
However, last month The Drum revealed that Asda was working with Google's DoubleClick for Publishers (DFP) ad server, and Rubicon Project's supply-side platform, to sell display and video ads on a number of its store locator and price comparison web properties, via the Asda Media Centre (AMC).
This unit has traditionally worked with the retailer's suppliers to target its customers through more traditional marketing channels such as direct-mail marketing, in-store placements, and out-of-home (OOH) advertising.
Challenging online media owners
This move has been seen as a bid to "maximise AMC's sell through rate by programmatically trading unsold media on ad exchanges", plus a move that would see it challenge traditional online media owners, according to the retailer.
Dom Burch, Asda, senior director marketing innovation & revenue added: "Programmatic ad-serving is an essential element of our partnership marketing proposition and will help us achieve our longer term digital media monetisation strategy.
"By adding unique targeting opportunities for brands to advertise to the audiences they want, we believe asda.com will become a very desirable publishing platform."
Speaking with ExchangeWire, Burch said:"Ecommerce has grown significantly for us in the past three or four years, with click-and-collect become increasingly popular for us, especially with our clothing range, and general goods, such as electronics.
"So increasingly, the kind of brands that sell these goods want to buy their media in a more sophisticated way, and this is the starting point of how best to do that.
"We've created an ad-serving capability to deliver ads outside of the engine room of the grocery site [so the ads are served on sites such as the Asda price guarantee site].
"Those sites are on different platforms, and at some point it will likely merge on to a global Walmart platform."
Burch's ambitions for AMC (or maybe even a globalised version of WMX), ultimately could challenge traditional publishers, as the retailer's touted USP, is that is can offer advertisers a direct insight on how their ad spend is affecting sales.
"Ultimately, the aim is to offer these advertisers a way to target users who they were already after through somebody else's media, and if we can show them just how it affected sales then everybody wins in that scenario," he added.
"How big that market is, is yet to be discovered, but it feels like it's likely to be incremental to the budgets we already see from those suppliers [who advertise with AMC]."
Currently, the retailer is in the process of putting the right data management and analytics infrastructure in place to help advertisers do so, and Burch is confident in its ability to be a serious player in the advertising game.
This is through virtue of the fact that much of the users of Asda websites are 'logged-in', giving it a rich treasure-trove of behavioural data, including purchase histories, and customer life-cycles.
"We want to be able to help brands do that more efficiently. Looking elsewhere, advertisers clearly want to do that, and we have the audience at scale that should be able to make it worth while to [convince media buyers] to move spend," added Burch.
The retailer is still in the process of devising how its proposed ad exchange will operate, with AMC initially focusing on establishing a link between customers' exposure to an ad, and whether or not they eventually purchase said item.
"That's our first priority," Burch told ExchangeWire. "Over the next six months, the priority is to get the right infrastructure in place, and then see about talking to advertisers, and media owners."
Traditional battle lines of ad land continue to blur
The concept of brands becoming media owners is one that raises many questions, and one that could see the entire buyer/seller dynamic changing. Agencies becoming networks. Networks becoming agencies. Publishers becoming advertisers, and (as in the case of Asda and Walmart) advertisers becoming media owners.
This shift ultimately raises questions over Asda's role within the digital marketing sphere, such as will Asda (a non-fee paying member of the IAB due to its 'client' status) start to have to paying up to the trade body all of a sudden?
Also, how will this impact upon Asda's relationships with its digital media agencies Carat, and iProspect?
How will the dual brand-come-media owner role affect the relationship Asda and Carat? Or will the media agency use the mooted targeting tool as a means of servicing other clients?
The real threat continues to be to traditional publishers as big brands leverage huge intent data sets to maximise revenue opportunities on the buy and sell side. You can imagine now that Walmart will go down the route of the a data-driven bidder strategy similar to Yahoo!'s – with more advertising spend being sucked away from traditional publishers.
TagsBrandingDataDisplayExchangeMedia Spend