ExchangeWire Research Quizzes Marketplace Quality Attitudes; ADTRADER Berlin 2015
by Ronan Shields on 5th Jun 2015 in News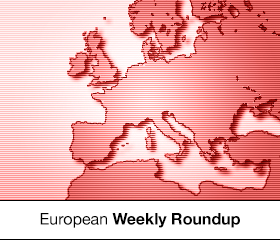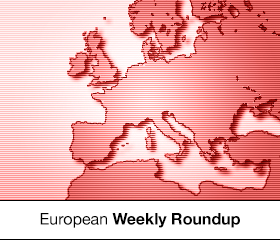 In this week's ExchangeWire Weekly European Roundup: ExchangeWire Research debut; ADTRADER Berlin; Cxense acquires Maxifier; Xaxis launches Light Reaction; Rubicon Project beds down in native.

ExchangeWire Research debut

The majority of marketers believe believe programmatic advertising adds value to their campaigns, but there remains underlying concerns about marketplace quality, according to ExchangeWire Research's debut study.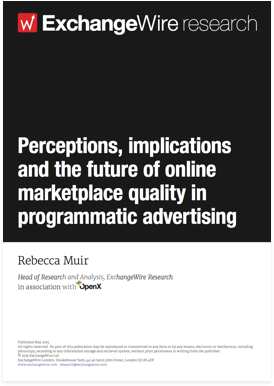 The study, which surveyed 183 senior advertising staff, revealed 94% of respondents believe programmatic advertising delivered value for money, with 65% claiming it does not pose a greater risk that other means of advertising when it comes to brand safety.
This has been buoyed by the rises of private marketplaces (PMP), with 58% of marketers participating in the study claiming buying inventory in such marketplaces is the best way to avoid issues around traffic quality. Although 25% did report that PMPs are still vulnerable to such issues.
Meanwhile, 98% said the sell-side of the industry – including publishers, supply-side platforms (SSP) and exchanges – should take responsibility over ensuring marketplace quality; i.e. ensuring ads paid-for are viewed by human being, plus all clicks being generated by human beings, and not generated by 'bots'.
Tom Bowman, BBC Worldwide, SVP of sales operations, said the sales-side of the industry should shoulder responsibility over marketplace quality, but added the buy-side should likewise ensure quality. He added: "Publishers need to apply the same quality control when it comes to advertising as they do content and take responsibility for how they engage with their consumers through advertising."
The report was conducted in association with OpenX, and a full version of the study can be downloaded here.
ExchangeWire decamped to Germany this week, where it co-hosted ADTRADER Berlin 2015 with Adzine, where delegates from ad tech companies debated issues around cracking the German advertising market – the fourth-largest in the world by spend – which has yet to take programmatic media-buying to its heart.
Key issues debated at the event, which took place on 02 June, included: yield optimisation; transparency; and taking programmatic beyond display, with market sources there claiming programmatic advertising has yet to fully take hold due to caution from the sell-side of the industry.
Germany – an advertising market that is forecast to account for $28bn in 2025 by eMarketer – has a strong tradition of the sell-side of the industry controlling access to the media, and local sources claim the dynamics of the industry there are much different to Europe's other large markets; i.e. France and the UK. This issues was highlighted recently when successive German court rulings – where publishers where the plaintiffs – ruled in favour of Adblock Plus provider Eyeo.
Meanwhile, on the buy-side of the industry, local sources also note the more stringent privacy issues in Germany make it difficult to apply data insights to drive campaigns too.
However, this is not to say the market there is a lost cause, with the day's proceedings featuring successful case studies from household brand name BMW, where it was able to demonstrate the benefits of embracing such technologies. Footage of the day's proceedings will soon be screened on ExchangeWire, to find out more about attendee's thought on the event click here to see Tweets from the day.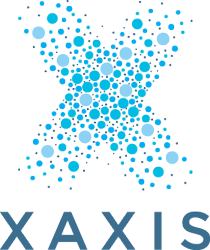 Xaxis launches performance agency

WPP's ad tech hub Xaxis this week unveiled a performance marketing agency Light Reaction – a "mobile-first" outfit" – as it further bids to further improve transparency with clients by proving return on investment for every bit of their budgets, with a new "outcomes-based media model".
Light Reaction's performance model is designed to combine scientific insight into how audiences perceive, relate and react to advertising with the data resources and scale of Xaxis. At launch, Light Reaction will be available in 20 markets across North America, Europe, Asia and the Middle East, with Paul Dolan acting as its managing director.
A press release denoting the launch Xaxis claimed a pilot campaign with German retailer Walbusch was able to boost sales by 17%, compared to previous efforts, with real-time creative creative optimisation efforts, with new customer acquisition costs by 8% as a result of the same campaign.
The "mobile-first" approach of Light Response has been enabled by Xaxis' recent purchase of ActionX, with its QuismaX platform also allowing the unit to provide real-time audience segmentation. Light Response will also use both of these technologies in combination with Xaxis' data management platform (DMP) Turbine.
Cxense this week announced it has purchased advertising forecasting company Maxifier for $3.56m in the latest round of industry consolidation, as the Norway-based outfit looks to create a complete software-as-a-service (Saas) offering, and further its presence in the North American market.
Complete integration of the two will take 12 months, with Cxense initially hoping to up-sell its services to Maxifier's existing client-base – which include Condé Nast, Forbes and Bauer media – with the company claiming the purchase now equates it to companies such as Adobe (with its market cloud offering) according to reports.
Maxifier is understood to have been courting potential buyers since last year, with the company's former CEO Denise Collella – a regular feature at ExchangeWire's series of events – departing last week to head-up emerging advertising technologies at NBC Universal.
Rubicon Project pairs with InMobi for mobile native offering

Rubicon Project this week announced it has paired with mobile ad network InMobi to launch a native offering focusing on video ad formats.
The InMobi Exchange, powered by Rubicon Project now offers programmatic buyers both native and video ad experiences across 7,800 mobile apps and growing, with the offering hoped to help the native ad format market hits its forecasted target of $21bn by 2018.
Ad FraudAd NetworkAd VerificationAdvertiserAgencyATSCross-ChannelDACHDataDigital MarketingDisplayEMEAExchangeWire ResearchMedia SpendMobileNativeNordicsProgrammaticPublisherTradingTrading DeskVideoViewability