Mobile Video Advertising Grows by 367%; 15% of Britons Blocking Online Ads
by Rebecca Muir on 2nd Jul 2015 in News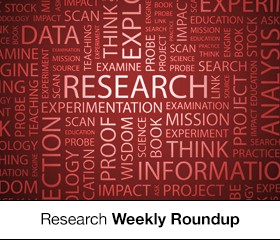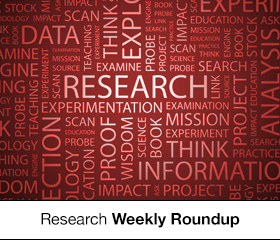 ExchangeWire Research's weekly roundup brings you up-to-date research findings from around the world. In this week's edition: Mobile video advertising grows by 367%; 15% of Britons blocking online ads; 90% of consumers don't click on ads on mobile devices; and Mobile advertising sees 72% growth rate.
Mobile video viewing sees 367% increase
The Ooyala Video Index Report, released last week, shows smartphone and tablet video views continue to grow; with a 24% increase in Q1, and a staggering 367% increase over the past two years.
Smartphones are the most popular device used to view video content, with 34% of all views coming from a smartphone; four times higher than the rate of video play from tablets (8%). In recent months, tablets have decreased in consumer popularity, partly attributed to the increasing size of smartphone screens reducing the need for two separate devices.
Consumers are now accessing premium broadcast TV video content on a vast array of devices, with 53% of views originating from mobile devices. Deloitte's recent 'Digital Democracy Survey' found that consumers prefer to access video on demand (53%) over live broadcast (45%). The report highlights that this trend is being driven by millennials who increasingly seek on-demand content. This current shift in consumer viewing preferences will lead to publishers and broadcasters shifting their premium inventory towards the increasingly popular video on demand platforms.
Read The Ooyala Video Index Report here.
15% of Britons blocking online ads
A second study released this week by the IAB, in partnership with YouGov, has found that 15% of UK consumers are blocking online advertising; with 22% of respondents admitting to downloading ad blocking software at some point. Men are more than twice as likely (22%) to block ads compared to women (9%) with those in the 18-24 (34%) most likely to use ad blockers, followed by those in the 25-34 (19%) year old age group.
Although 52% of consumers use software to block all ads, 12% only block certain types of ads and 11% block ads from specific websites only. The main reasons consumers cited for blocking ads was the fact that they are interruptive (73%) or that they find them annoying (55%). The increasing popularity of native advertising should go some way to curb the consumer perception that advertising is interruptive as it blends more subtly into the editorial. Nearly one in three (31%) respondents stated that they blocked ads due to privacy concerns stemming from targeted ads; a finding supported by a recent Privacy and Cyber Crime Institute Report, which found that 57% of consumers felt that targeted advertising was, "creepy when based on my online actions".
However, it appears that the vast majority of internet users (44%) are unaware that advertising funds free internet content. Of those in the 18-24 age group — the most prolific ad blocker users —  59% are aware that advertising funds free website content. The report found that 66% of respondents would still prefer to access free content and have no ads, with just 3% of consumers willing to pay for content in place of advertising. Guy Phillipson, IAB, CEO said, "When it comes to free and ad-free internet, a lot of consumers want to have their cake and eat it too". Although the majority of consumers (80%) are currently using ad blocking software on their laptops, it is unclear how the announcement by Apple to allow ad blocking software on iPhones using its IOS 9 software will affect how many consumers use ad blocking software on their phone.
90% of consumers don't click on ads on mobile devices
The Brand Impact Survey from Widespace has found that nine out of ten mobile internet users don't click on an advert, even when it is of interest to them. With the projected ad spend on mobile to reach £3.3bn this year, brands are increasingly questioning the return on investment they're getting in mobile.
The figures reveal a 28% uplift in ad recall when the ad was a swipe ad (users have to swipe to view additional content) compared to a static takeover advert. Additionally, users were 4.5-times more likely to seek more information about an offer presented via a swipe ad compared to clicking through to another site.
Due to the interactive nature of swipe ads, more data can be collected about the user's preferences, which can allow brands to tailor remarketing to the consumer. Joy Dean, head of partnerships at Widespace said: "For brands, it is becoming increasingly important to go beyond broad reach and instead reach the right target audience. Ad formats that engage and are relevant to the recipient, but do not interfere with their experience, work much more effectively for the brands.'
Mobile advertising sees 72% growth rate
A report released today by IAB Europe has found that mobile advertising now accounts for 17.5% of the display market, a 72% increase from 2013 figures. Video advertising is also displaying strong growth up 33% since 2013. Paid-for search spend dropped from 49.2% to 48.2% in 2014; however, it still remains the largest area of online advertising spend. Growth in the CEE region is being driven by the improving broadband infrastructure, allowing access to large online audiences.
Online advertising spend in Europe totalled €30.7 billion in 2014, up 11.8% from €27.3 billion in 2013.The UK, Germany, and France were the three largest online markets in 2014, accounting for 58.7% of the total European advertising market. Russia remains the only CEE market to have penetrated the top ten. Although the Russian market is projected to grow within the next two years, this comes amidst continuing political and economical instability within the region.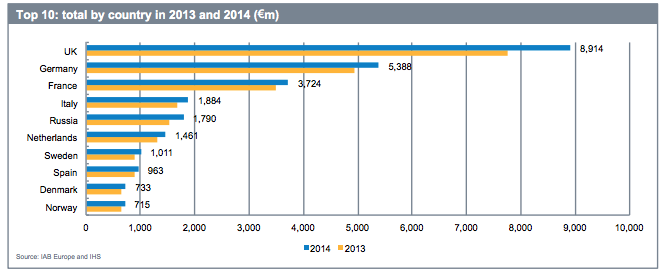 TagsDataDisplayMedia SpendMobileNativeProgrammaticVideo