FLXone Acquired by Teradata; JICWEBS Tackles Ad Fraud
by Sonja Kroll on 23rd Oct 2015 in News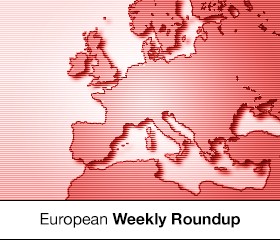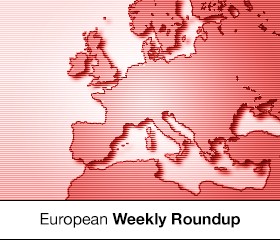 ExchangeWire rounds up some of the biggest stories in the European digital advertising space. In this week's edition: FLXone acquisition powers Teradata's Integrated Marketing Cloud; JICWEBS publishes ad fraud taxonomy; and Kinetic takes programmatic buying outside.
Teradata announces marketing hub and buys FLXone
Teradata has just announced their Integrated Marketing Cloud, a hub that provides data-driven integrated marketing solutions. At the core of the release, however, is Teradata's acquisition of Eindhoven-based DMP FLXone.
With the acquisition of FLXone, Teradata integrates customer marketing data with online advertising data, enhancing and enabling individual insights directly into marketing data.
FLXone brings more to the table than just its DMP. Its partner ecosystem with more than 40 partners from demand and supply side, as well as agencies and trading desks, includes names such as AppNexus, DoubleClick, MediaMath, and more; which enables IMC users to leverage their data in real-time and optimise the customer-engagement experience.
The acquisition was already finalised on September 30, 2015.
JICWEBS takes next step in tackling ad fraud
The UK's Joint Industry Committee for Web Standards (JICWEBS) takes on ad fraud with its latest initiative. In a bid to reduce the risks of online ad fraud, the industry body has compiled a report entitled "UK Traffic Taxonomy for Digital Display Advertising" that sets out to define the various types of online ad fraud.
"To address such a complex topic as online ad fraud first requires understanding what types of activity can enable it," says JICWEBS' chairman Richard Foan. "However, it is another important step in reducing the risk of online ad fraud."
The report lists 16 different malicious and non-malicious sources of non-human traffic and offers cross-industry guidelines and principles, helping advertisers distinguish and identify fraud. The taxonomy is not an exhaustive list, but it will be added to over time.
Bob Wootton, Director Media and Advertising, ISBA: "The objective is to restore the trust which advertisers expect across all the media channels they use, notably online, and thus restore their confidence in the channel."
Relying on cross-industry input in the report, JICWEBS hopes to help companies identify fraudulent advertising and tackle ad fraud from their side.
Kinetic takes OOH media buying programmatic
Kinetic goes programmatic: The audience-based, out-of-home media planner and buyer is implementing programmatic buying methodologies to static and digital media. A programmatic platform is currently under development and set to go live in the UK in Q1 2016.
"By automating the transactional part of media buying, we enable our team to focus on what can never be automated: high-level strategy, creativity and client service," says Mauricio Sabogal, Kinetic's Global CEO. "Programmatic buying will allow us to get results for our clients in more efficient, more impactful ways."
Introducing an automated media buying process to OOH media is not without challenges, due to the range of available non-digital media assets. Kinetic already has a number of outdoor media partners on board, adding expertise and insights to pave the way for a successful launch next year.
The platform, Kinetic hopes, will make planning and buying not only faster and more efficient, but also allow new insights through real-time data as well as client data, and thus benefit targeting.