What Happens When Big Data Doesn't Work?
by Rebecca Muir on 8th Dec 2015 in News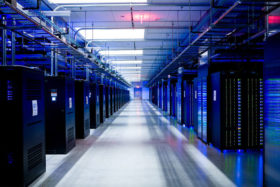 Businesses are missing out on opportunities valued at £20m because of failed big data practices, according to research released earlier this week (2 December) by flash storage provider Pure Storage. In this piece, we review the findings from Pure Storage's report 'Big Data's Big Failure' and speak exclusively to Jonathan Martin, CMO at Pure Storage about how flash technology is transforming data management.
Poor data management is a widespread issue
Just over half (51%) of the respondents said that their business had lost out on an opportunity because of a lack of information. Furthermore, almost one third (31%) of those who reported missing opportunities, said that this happens at least once a week.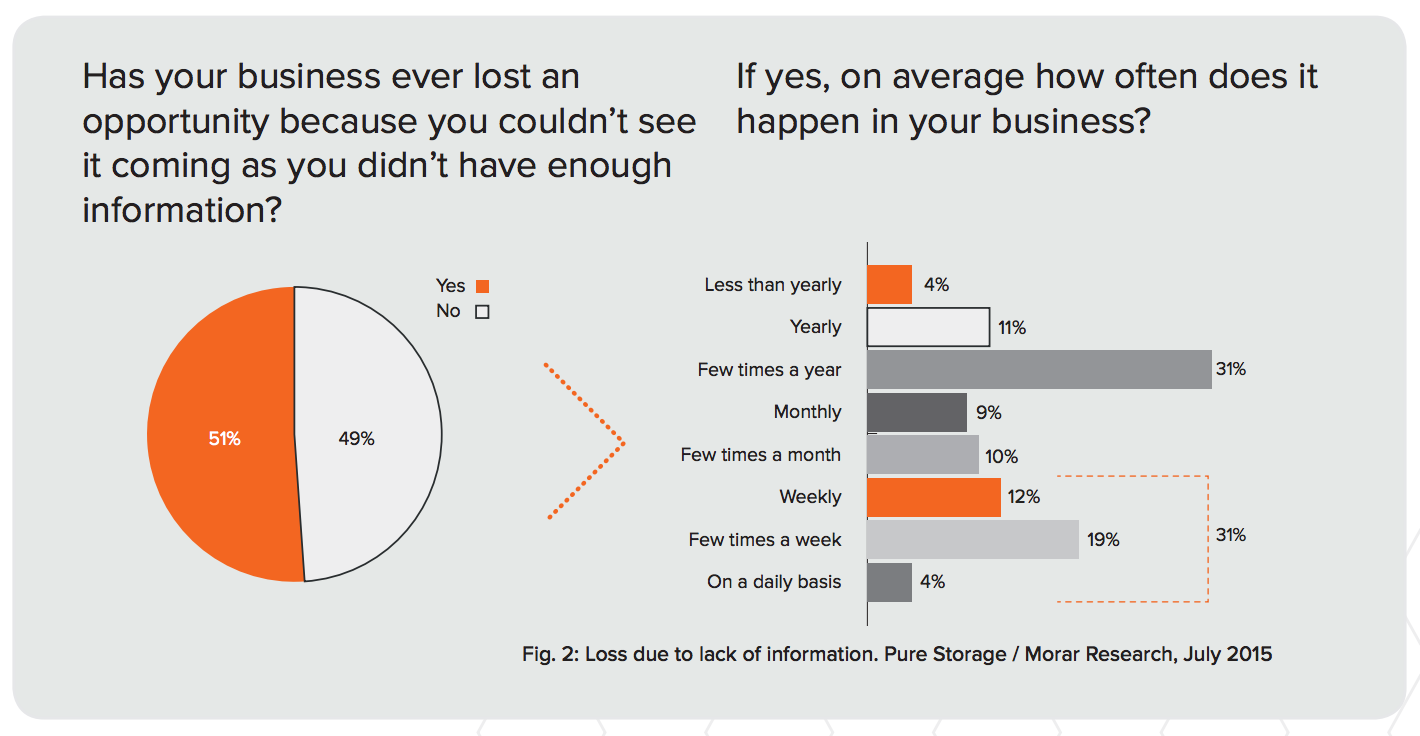 Source: Pure Storage
"People don't know where to start", said James Petter, vice president, EMEA, Pure Storage, when speaking about why this problem persists.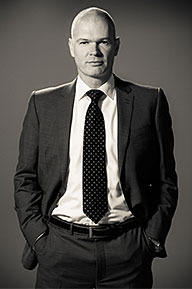 Speaking exclusively to ExchangeWire, Jonathan Martin, CMO at Pure Storage (pictured right) said: "For the last 30 years, information has been stored on large spinning disk arrays – that's how all vendors have done it. Things began to change a couple of years ago with the introduction of flash technology that allows people to approach the way they build infrastructure differently". Martin is referring to the same flash technology that revolutionised consumer devices. He continued: "We decided to start building storage arrays on flash with a view to building performance technology that is faster, denser, and uses less power [to run]."
Fast forward six years, and Pure Storage's flash technology is used in multiple industries, including marketing and advertising. Martin said: "Every industry is looking for better performance. In the last 10-20 years any IT manager would say the bottleneck for performance has been storage. [Storage] has slowed everything down."
'Digital Darwinism'
Not believing that data would be of use or value was the number one reason (cited by 42%) for professionals not having access to the information they need to make the right decisions.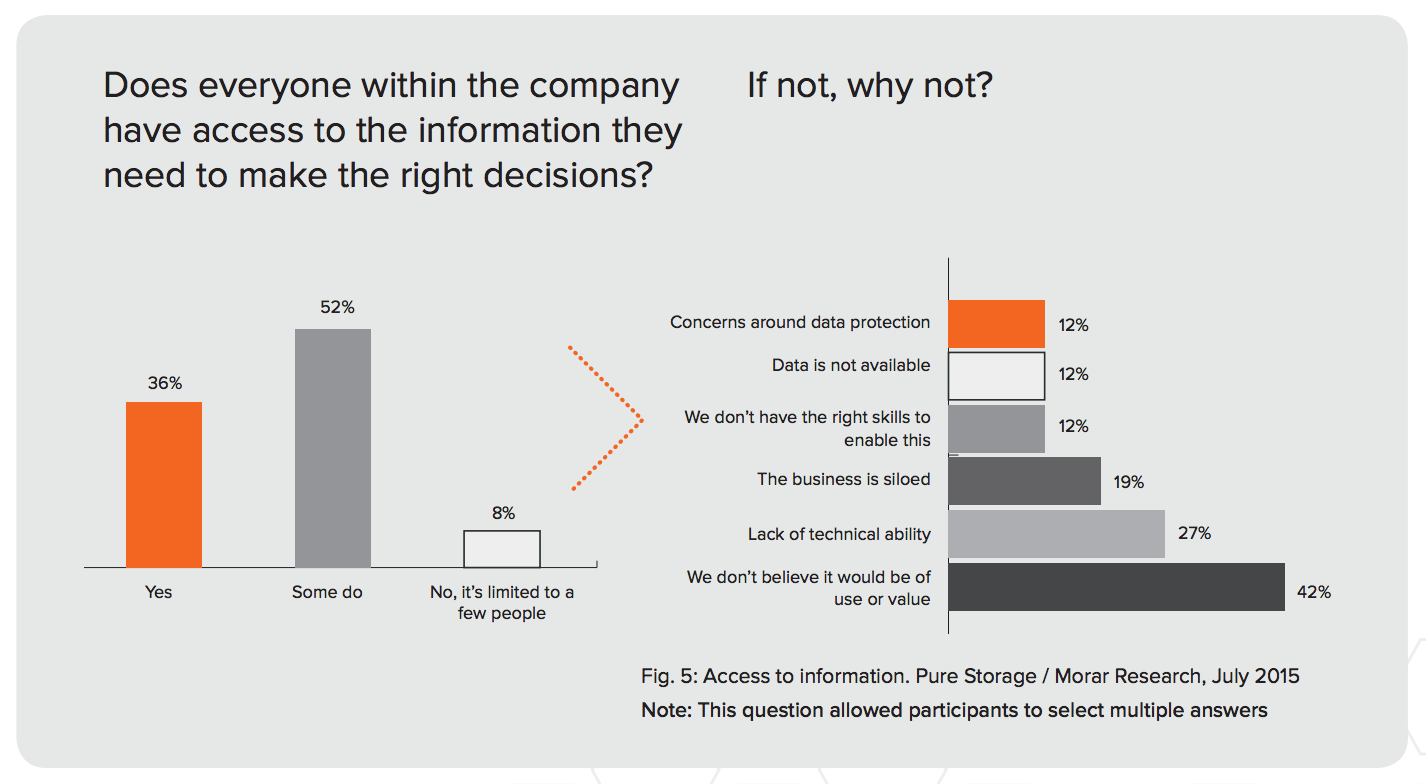 Source: Pure Storage
In order to provide people with access to the information they need to make the right decisions, there will need to be changes in the way organisations value data, and those changes need to come from the top.
"Unless you're prepared to get off the fence and say what you think – things won't change", said James Petter, vice president, EMEA, Pure Storage, when speaking about why change is lacking.
Senior leadership teams need to understand that their businesses can save money; and, therefore, be more profitable, by being more efficient with data. A senior leadership team that prioritises data storage and management is hard to find, with most preferring to stick to 'tried and tested' methods to improve efficiency. Petter refers to this as 'digital Darwinism'.
Nielsen is an example of a company with a senior leadership team committed to improving their business through better data management. Over the last couple of years, Nielsen has modernised its data centres and seen an explosive growth of data. They have seen a sixfold improvement in output; meaning that they can provide data to clients faster and more effectively, and are providing more data and analytics to more clients in a shorter timeframe. Cost and depreciation cycles have also reduced as a result of moving from traditional disk-based systems to a flash-based system.
Putting data on a P&L
Gartner predicts that in the next five years, there will be 20.8 billion connected devices. Each of these connected devices generates data, continually.
One of the questions raised by the Pure Storage research is whether or not owned data should be valued and be declared as an asset on a company's P&L statement. Martin said: "There's a fascinating trend going on at the moment: The internet becoming the internet of things (IoT). Everything is being connected, from our fridges to windscreen. As people are gathering information they are realising that the value of a product, over time, moves from just the product itself to the product plus the information that it collects. For example, Nest collects data that proves whether someone is at home."
He continued: "That information has value to other companies, e.g. insurance companies. The value shifts from the product to the information that is created. Information exchanges will appear where you can go to an online exchange or marketplace and procure data and data services that help you make better business decisions."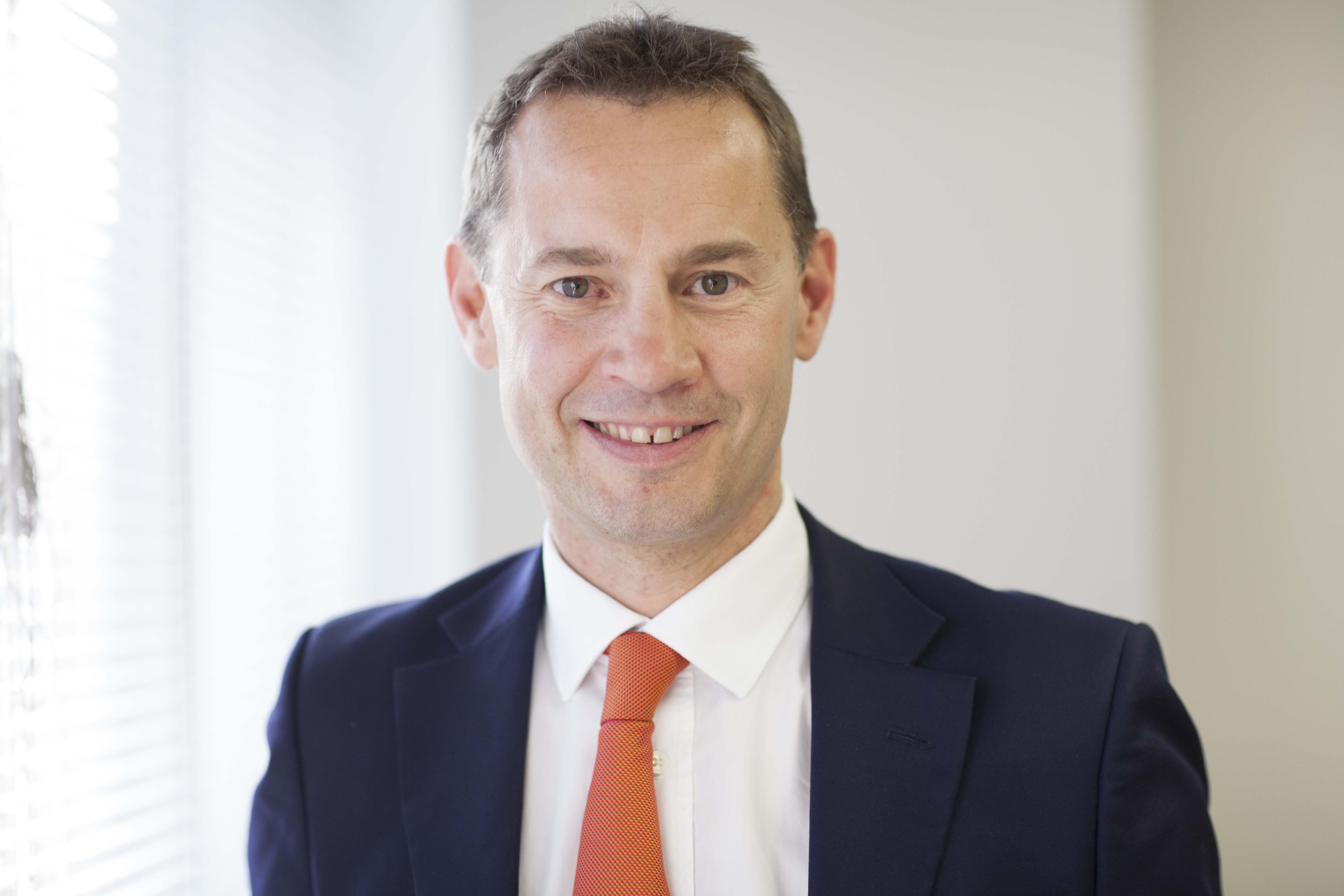 Speaking about the impact data storage has on the UK economy, Petter (pictured left) said: "From an economic perspective, it is vital that the UK remains a safe haven for data and businesses continue to want to store data here." Understanding and documenting the value of data is a step in the right direction to ensure that the correct government decisions are made in the future to allow the UK economy to continue to benefit from businesses choosing to store and manage data in the UK.