Large Rectangular Ads into Round Eyeballs: The Non-standard Ad Format Conundrum
by Lindsay Rowntree on 3rd Mar 2016 in News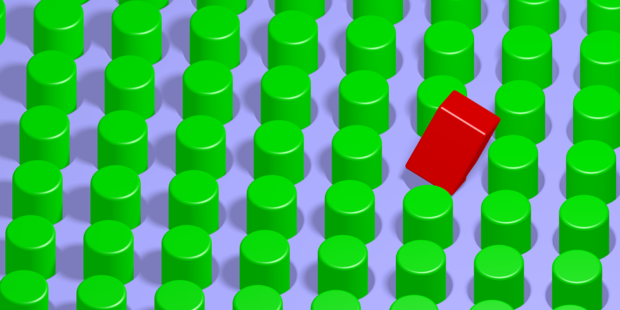 Viewability is on a long journey and along the way it has been properly defined, received basic standards and become a core KPI in the quest to effectively measure campaign effectiveness. However, these milestones are bittersweet for non-standard ad formats, which don't fit the current rules of viewability. ExchangeWire talked to Steve Doyle (pictured below), chief commercial officer, InSkin Media, about how measurement uniformity across all ad formats needs to happen to allow custom formats to thrive.

Although the first step in tackling viewability – defining and implementing basic viewability standards – was an important one because it weeded out ads that didn't have a chance to be seen at all, this is only the beginning.
The Irish author and satirist Jonathan Swift once said: "Vision is the art of seeing what is invisible to others."
Standards for ad measurement need to be developed to encompass the full complexity of the rapidly developing digital media industry. This is most acute in the area of non-standard ad units, a market that has thrived in the last few years, as standard display advertising struggles to cut through to users or deliver results for advertisers.
Since our last piece on the challenges around viewability, a few things have happened.
As a result of its in-depth reconciliation study, the US Media Rating Council (MRC) first asked viewability vendors to make certain changes to their measurement methodologies, and then released an accreditation update to those who were able to update their practices to comply. Most of the previously accredited vendors, and all of the leading ones, complied. This is important because the reconciliation guidelines are designed to minimise counting discrepancies between vendors. This has helped to further close the measurement gap, and should get the discrepancy range on standard formats closer to around 5%.
Happy days? Unfortunately not.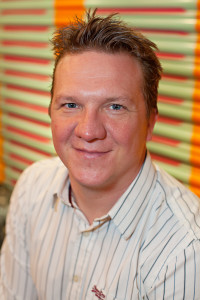 Whilst viewability measurement continues its triumphant march into the world's media briefs as an important KPI, custom formats are left on the street to starve from a serious lack of attention. Whilst most advertisers and agencies have chosen their preferred viewability partner, there's still a lack of measurement uniformity to ultimately deliver a like-for-like comparison for advertisers. This makes results potentially confusing and won't help advance thinking and learning – particularly for the value/ROI of any piece of online marketing activity that has Brand rather than Direct Response at the core.
Don't misunderstand – the concept of viewability as a core KPI is a massive step forward for businesses, such as ours, in this sector. However, there is no 'vision' without uniformity that all can see. We've been touting the concept of 'dwell-time' since 2009; but have, to date, failed to transform this into a core KPI because it is not a comparable metric. Having viewability ratings included as standard in campaign reporting pushes this approach forward dramatically. Why? Because it demonstrates the value of non-standard formats beyond their obvious creative merit – but only if people are all looking at the same(ish) sort of numbers.
The industry bodies are quite aware of this, and have (rather silently) called for further study into non-standard formats. Little has been done so far, but with rich media brand advertising continuing to grow healthily, this is becoming a not-so-niche issue.
The non-standard conundrum
Let's look at an example. Skins, wallpapers, and certain IAB Rising Star formats, are all great vehicles for high-impact brand advertising. They also uncover one of the major flaws of viewability measurement: how do we treat formats that, by definition, do not fit on the screen?
The problem becomes apparent when we look at the viewability thresholds – in the case of large display ads, at least 30% of the ad unit's pixels need to be in the active viewport for at least one consecutive second. Viewability measurement specifically aims to report if an ad had the opportunity to be seen. But rather than measuring that, the current measurement system uses a ratio as a proxy – the percentage of pixels in the active viewport, divided by the ad unit's total pixels.
For skin formats, which wrap around the entire webpage, this definition (depending on page length) makes it virtually impossible to be considered 'in-view', no matter if the creative messaging, the CTA, the key distinctive brand asset and logo are all clearly visible on the screen, and are able to have an impact on the user.
So, what's the big challenge? From a viewability vendor perspective, the architectural (how is it sized?), technical (how is it built?), and legislative (how is it supposed to be measured?) complexities of custom formats make them a nightmare to measure. In a world of tight margins, scalability is key.
These things are undoubtedly all in the process of being addressed – just not, in this author's opinion, quickly enough to keep pace with the industry's standards and expectations. The development of robust viewability measurement is such a gilt-edged opportunity for so many businesses; it's a huge frustration not to be able to advance at pace for the best interests of all parties. Everyone can win from this, and digital brand advertising can become a bigger part of the overall marketing mix. Let's face it: "the creative looked really great" is not enough in this highly accountable medium, when it might be in others.
Critically, this isn't just a finger-pointing exercise complaining that the world is turning too slowly. It's crucial for the producers of custom formats to actively work with the industry bodies and viewability vendors to make measurement work for the whole media plan. We call on our competitors, as well as our customers, to continue to move the dial on this form of measurement.
CreativeDigital MarketingDisplayInventoryViewability