To Be Agile in Advertising, Publishers Must Offer Programmatic: Q&A with Steph Miller, Zoopla
by Lindsay Rowntree on 12th May 2016 in News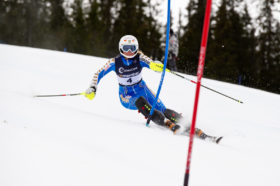 In association with OpenX
Programmatic is much more than a tool to sell remnant inventory — with a firmer grasp of the technology, publishers can enhance scale and revenue, consistently meet demand, and maintain agility in a dynamic digital marketplace. 
Publishers are aware of the opportunity programmatic presents to expand reach and relevance; yet a lack of understanding is preventing them from doing so. A recent OpenX study found limited knowledge of the technology is the second biggest inhibitor to implementation. What's more, 20% of respondents — including buyers and sellers — wanted a clearer idea of how programmatic fits into their strategy.
OpenX's School of Programmatic was created to answer this need. In its fifth workshop, 'Selling Models for Publishers', Steph Miller, head of media sales, Zoopla, joined Paul Astbury, publisher solutions business development director, Integral Ad Science, and Richard Ottoy, commercial director UK, OpenX, to provide insights on the best approaches publishers can adopt to optimise yield and efficiency.
After the session, ExchangeWire asked Steph Miller (pictured below), head of media sales, Zoopla to share her views on the benefits and challenges of automated trading.
What benefits has Zoopla seen since adopting programmatic?
In the five years since we started using programmatic, it has transformed our reach and capacity, while enabling us to remain agile. We are a relatively small team and would never have been able to achieve the scale programmatic provides through direct sales. What we sell has also changed —instead of selling remnant inventory at low prices, we now ensure all inventory is valued equally and can be sold at a premium.
Which programmatic technologies do you utilise at Zoopla and why?
We believe that it's vital for publishers to not put all of their eggs into one basket; so we take a varied approach and alter the providers we use depending on their strengths. The vendors we have chosen go above and beyond to protect our interests as a business and make it easy for us to quickly troubleshoot and solve any problems that arise.
Why did you first start using private marketplaces?
We started using what is now referred to as Private Marketplace (PMP) as a workaround several years ago, as there was an issue recognising multiple bid requests from some DSPs. In doing so, we found that this had created a new premium offering to the trading desks that allowed us to tap into demand by layering first-party data into the deals. We haven't looked back since.
How can publishers best integrate programmatic within their direct sales organisation?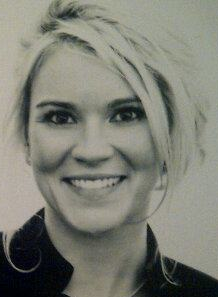 For integration to be successful, publishers must be prepared to spend time testing different vendors and approaches, and learning from what they find. It isn't a short process, but it is worth doing, to ensure publishers identify and adopt the right approaches for their specific business. I think it is essential that publishers do not view programmatic as just a tool to sell remnant inventory — its capabilities are much more extensive than that. The technology enables our clients to reach audiences who are searching for a specific product, and serve them a relevant ad in real-time. Instead of saving their preferred ad formats and most useful data for direct sales, brands should appreciate programmatic's ability to deliver effective campaigns.
Programmatic can help businesses to be agile by plugging into what the market and agencies are asking for. If you don't have that functionality, or provide that buying opportunity for agencies, then you are just making yourself difficult to work with. To be agile within the advertising market, publishers have got to offer programmatic.
How should publishers approach programmatic to maximise revenue? 
If I were to start from scratch, I would invite every SSP and DSP to pitch the unique selling points of their service, and use that information to pick the most relevant vendors for my business. I would then test them alongside each other to obtain an accurate, comparative view of performance, and retain the best vendors.
I think the problem that a lot of companies face is that when something is going well it is harder to test outputs because you have to risk revenue — which could potentially increase, if the test goes well — but taking that risk requires faith. In the dynamic world of digital advertising, publishers must never rest on their laurels or get too comfortable with a particular service. Things change quickly in this industry, and new efficient technologies are constantly being developed. Sticking with one vendor might be good for troubleshooting and accessing the same pools of demand, but it also means potentially missing new opportunities and losing revenue if one issue results in your only provider shutting off. Publishers need to have at least two providers at any one stage, depending on the size of their team and their capacity to monitor the efficiency and revenue each service generates. They should also keep exploring and testing new technologies to ensure they are always one step ahead.
What do you think publishers view as the biggest challenge to implementing programmatic?
For me, the biggest challenge is testing programmatic services and the risk that poses to revenue. It's especially difficult for smaller publishers with only one site — we are lucky in that we have several to trial services across. The obvious temptation is to conduct tests with remnant inventory, as that is perceived as the lowest risk. But such approaches don't really give programmatic a fair chance, as they judge performance on the ability to sell impressions that have not garnered interest elsewhere. It is far better to try services out with high-quality inventory and get a result that can be applied to a publisher's entire media strategy, not just a portion.
Mobile is also a challenge that nobody has managed to solve yet. A lot of our traffic is going that way and it's clear publishers need to start thinking mobile in terms of content and advertising. At the moment the solution seems to be to find a mobile specialist. I personally think in a small team like ours, I would prefer to work with a service we are already integrated with and a system we know. I feel that it's an issue SSPs and publishers need to focus on and work together to solve.
What is the most useful metric for publishers to measure programmatic success?
It varies from publisher to publisher, but for us, the priorities are Effective Cost per Thousand Impressions (ECPM) and Real Cost per Thousand Impressions (RCPM). We use the metrics both in isolation and as a basis for comparison when measuring overall performance. We feel it is important that one service does not negatively impact any other, so we are careful to cross-reference results achieved across our partner base when new services are tested to ensure they do not drive performance or revenue down.
The sixth workshop at the School of Programmatic, 'Strategies for Success; Demand Side' is scheduled for 14 June and will shift the focus onto buyers. Aimed at advertisers, trading desks, media services and agencies, it will help attendees to understand pricing and budgeting, learn how to use data for enhanced targeting, and make the most of existing deals.
For more information on future sessions and to register for a place please click here.
TagsAdvertiserDisplayMonetisationProgrammaticPublisherTrading