Current Viewability Standards Don't Equate to Effectiveness: Q&A with Meetrics & Platform161
by Lindsay Rowntree on 22nd Aug 2016 in News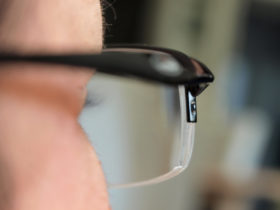 Today (22 August), Meetrics and Platform161 have announced a partnership to offer a new dimension in guaranteeing viewability at a pre-bid level. The integration of Meetrics' Ad Attention Solution into the Platform161 DSP means that for the first time ever it's possible to guarantee viewability within a DSP. Clients will be able to bid on much higher viewability targets through combinations of three viewable minimum areas: 50%, 75% and 90% of pixels in view, as well as four minimum duration classes : 1 second, 3 seconds, 5 seconds and 10 seconds. ExchangeWire speak exclusively with Anant Joshi, director of international business, Meetrics and Arno Schäfer, CEO, Platform161 (both pictured) about the announcement and what it means for the future of viewability measurement.
ExchangeWire: What does this partnership mean for viewability measurement within campaigns?
Anant Joshi and Arno Schäfer: Declining viewability is a big concern for advertisers, particularly within programmatic. The current one-size-fits-all approach obviously isn't sufficient to stop this negative trend, so our joint approach brings a new dimension to programmatic buying by combining it with customisable viewability management. By offering this level of flexibility at the pre-bidding stage, it gives buyers a balance between cost-efficiency and better quality.
Ultimately, it's about providing more control over viewability, which will raise viewability levels.
What are the current limitations within the industry for measuring viewability?
Firstly, a single definition of viewability causes the greatest limitation. Clients aren't encouraged to find out which kind of viewability quality definitions bring them the best results. The current minimum standard of 50% of pixels in view for one second is a limitation as it doesn't equate to effectiveness. Secondly, the maturity of mobile measurement, especially in-app standards, needs to get better.
Also, the viewability solutions in market, up until now, have only allowed for measurement and optimisation towards viewability after the campaign budget has been spent, so there will have been more wasted budgets on non-viewable impressions.
MRC guidelines state 50% of pixels in view for one second makes an ad viewable and this is the lowest viewability target you've set – what are your views on factions of the industry that claim both pixels and time viewable are too high?
To be honest, we've never heard of anyone claiming this standard is too high. The MRC 50:1 recommendation is meant to be a minimum standard and you need a minimum to start somewhere. You can then add benchmarks on top. It's like with the Olympics, there are minimum thresholds one needs to reach to qualify, but those thresholds might not get you anywhere near winning and they're not saying you shouldn't try to do better.
The most important thing is buyers now have a choice. We do believe the higher the better as long as the cost to reach the audience make sense.
There is quite a broad spectrum of viewability targets available – will this allow advertisers to test and learn what works for them? Is that a good strategy when approaching viewability?
Exactly, from what we've noticed, advertisers learn quickly what kind of viewability definition works in favour of their campaign targets. Also, they can do improvements in steps, particularly if they're new to viewability. For example, they can lift the thresholds on a quarterly basis to see the impact on costs and campaign results. This strategy turned out to be very efficient for direct buys, so why not in programmatic?
For what type of ad would a 10-second viewability threshold be suitable?
Pretty much all ads whether they're branding or performance. The research we've done on display campaigns revealed ads exposed to users for around 10 seconds caused the best advertising efficiency. If exposure was shorter than five seconds, the impact decreased drastically. If the ads were visible for more than 20 seconds the impact also declined – this might seem surprising but it could be because, in those cases, users weren't paying attention to their screen. In short: for branding campaigns you definitely want your ads being visible for at least ten seconds.
There is no option to set a 100% viewable pixel target – what's the rationale behind this?  
A 100% option will be released soon; indeed, we're already guaranteeing 100% viewability for certain clients. However, our research shows that the time dimension is the most important – not area. For example, if you're buying large ads and they're exposed for a couple of seconds, we don't see much difference at all in the impact between 90% and 100% of the pixels being in view.
Do you think this partnership is a stepping stone to improving viewability standards across the industry? 
Absolutely! More agencies and advertisers are asking for viewability to be one of their main KPI's and this is a firm step in the right direction to improve quality and viewability of online ads.
The more we can do to lead improvement in viewability, the more others will follow, so it will be a rising tide that floats all boats.
TagsDSPViewability