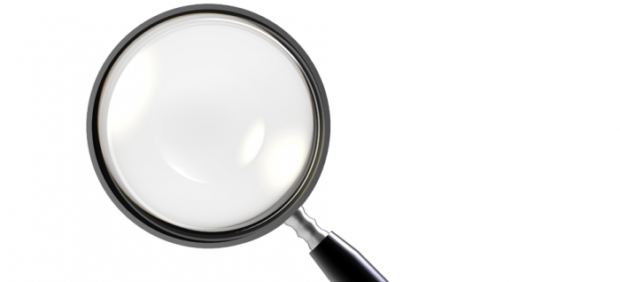 The rapidly expanding influence of technology in the media and advertising space has promised to usher in a new age of transparency from all those involved in media and data execution: agencies, media, and tech partners. As Ryan Kangisser (pictured below), managing partner, Stack I/O, explains to ExchangeWire, this new age should benefit anyone investing in advertising and those seeking a greater understanding of value and performance. But there remains a major imbalance in the levels of transparency afforded to brands in the digital ecosystem.
The truth is, 'transparency' is a multifaceted concept in digital media and a mutually agreed 'standard' definition does not currently exist. There are numerous interpretations of the term, most of which focus on the financial interests of the executor (e.g. agency, technology vendor) but rarely do they address the operational elements of people and process, and the full disclosure of information for the end user, the advertiser. This is not helpful, as it adds to much of the inertia felt by many brands as they navigate this new age.
The industry badly needs more consistent standards with a more open dialogue, greater disclosure of information, and improved transparency – financial, operational & contractual – between brands and their suppliers. Accordingly, brands can be sure their key business objectives and interests are being effectively managed and optimised.
So, let's explore what the new standard of transparency should be:
Working media
Advertisers are often presented with a 'bundled' line item price consisting of layers of cost associated with technology, data, people and, of course, margin. While more easily digestible and consistent with the traditional way of presenting media budgets and fees/commissions, it serves to mask what the true working media is, i.e. that which is allocated to the media owner.
Additionally, it runs very much at odds with prevailing thinking in marketing around data-driven insights and surgical campaign optimisation. Without this visibility on the constituent costs, which make up your media buy, it is impossible to interrogate the rationale behind the investment decisions taken.
Working media transparency means complete visibility on all of the line items that contribute to a media buy, whether that is media, technology, data, research, or people. Furthermore, a clear rationale behind the value that each of the constituent elements will deliver, including full disclosure of any commercial relationship which may exist between your executional partner and the media, technology, or data partner. 
Planning
The lumascape serves as a daily reminder of the diversity of partners that make up the media and technology ecosystem – each with their own distinct features and benefits. Few will reach a critical mass with advertisers by virtue of their size, or relationship with agencies, hence most agencies will focus on partners that may be commercially or operationally beneficial to their operating model.
In a previous article, we warned against the risks of sleepwalking into tech monopolies with a closed approach to technology a potential blocker to innovation and competitive advantage.
Planning transparency means agencies providing a clear rationale to advertisers explaining the reason and benefits offered by vendor A (vs vendor B, C, D & E). How have these vendors performed previously? What level of selection process (e.g. RFI/RFP) has been conducted to determine their suitability? What is the commercial relationship (if at all) between these vendors and your agencies? This is just a selection of the questions advertisers should be asking to ensure they are able to take advantage of all of the opportunities available. 
People & process
One may be forgiven for thinking advertising and marketing technology is a silver bullet where all advertisers need to do is 'set and forget' and all their problems will be solved. If only. The reality is a far more manual process where only the best people and processes combined will deliver true ROI.
Gaining an insight into this process and, specifically, who is involved, how they are using data and technology, how they have aligned your digital campaign with other POE activities, and how for example they are monitoring issues such as brand safety, fraud and viewability are absolutely critical. Without this visibility, it is impossible to identify if any blockers could have contributed to a suboptimal performance.
People and process transparency means having complete clarity of the workflow involved from strategy development through to execution. Key to this are the core capabilities involved (expertise/experience), how they interact (POE), how they utilise data and technology, and the criteria and objectives for success – e.g. are their KPIs aligned with the advertiser?
Reporting
Never has more data existed to analyse, report, and visualise and, with this, new insights have become available to enhance campaign effectiveness and future learnings. The net of this is much greater visibility of the drivers of success and where impediments (e.g. fraud, viewability) may exist, which may inhibit performance. Although this should be seen as a positive, executional partners may not always be so forthcoming when it comes to exposing any potential failings in the technology or execution (particularly where there may be a vested interest).
Reporting transparency means having complete visibility on all of the relevant performance metrics ('warts & all'), how they progress over time (i.e. by hour, day, week, month) and crucially access (for the advertiser) to all relevant reporting systems for further analysis.
As downward pressure on budgets shows no sign of abating, and questions continue to mount over the efficacy of digital advertising, marketing leaders need a new definition of transparency that can stimulate a more open and collaborative way of working with their partners.  They, therefore, require those partners who are focused on delivering true, sustainable value, and not those who trade on the perception of value.
A first step has to be a rigorous diagnostic of who and what makes up an organisation's media and technology partner ecosystem, how they are structured and remunerated, and what level of disclosure is currently provided. Once that is complete, a standard can be agreed upon and implemented.