What's the Future of Mobile in 2017? Experts Predict
by Lindsay Rowntree on 21st Dec 2016 in News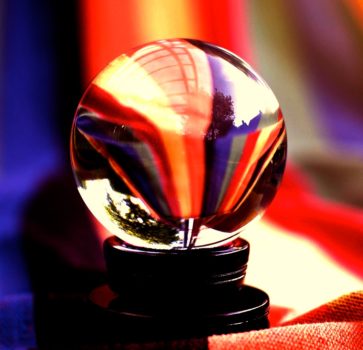 2016 has truly shown how dynamic an ecosystem the digital advertising industry is. There have been highs and lows, but it has certainly been memorable. In a series of features reflecting on the past year and looking ahead to what we can expect in 2017, ExchangeWire invite over 100 thought leaders from across the industry to share their views. In the latest series instalment, experts deliver their opinions on the future of mobile.
Industry pressure for consolidation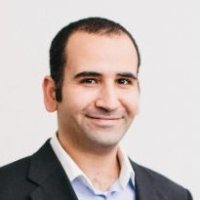 "Mobile advertising is about to hit 10 years from the launch of the iPhone. The industry is being pressured to consolidate as advertisers settle on the vendors and providers they know and limit 'tests' with new players in the industry. Similar to what happened in desktop advertising, mobile advertising companies will continue a fast consolidation track on the supply, demand, data players, and so on, until the point where the market has only a few very large players, leading to an era of hyper-niche players providing service to advertisers.'
Maor Sadra, Managing Director & CRO, AppLift
The rise of branded chat environments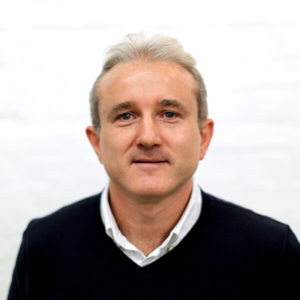 "For 2017, consumers will continue to be mobile-first. As a result, we will see a range of developments that will enable brands to interact with us more closely through our smartphones. Targeting will become more accurate, as advertisers will be able to pinpoint users via increasingly sophisticated mapping techniques. Brands will be able to locate users within specific buildings as opposed to just using triangular lines of latitude and longitude. This will enhance the mobile shopping experience allowing users to be served relevant deals whilst in-store. This will build brand loyalty and further blur the offline/online retail experience. Messaging apps will also open-up additional channels for brands. Beyond simply receiving promotions via WhatsApp, we're likely to see branded chat environments – similar to what is already offered by WeChat. Brands will also increasingly try their hand at interacting with users via smart chatbots. Facebook already unveiled a chatbot platform for Messenger earlier in the year, but expect to see more of this as brands seek to form personal connections with consumers."
Julian Smith, Head of Strategy and Innovation, Fetch
A new era for mobile advertising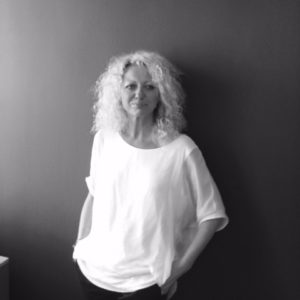 "Next year we will, finally, see a transformation in mobile advertising. While 2016 has brought many challenges – including increases in ad blocking and Google banning popular ad formats – next year we will see a renewed committed from the industry to improve mobile advertising. Brands must meet the challenge of delivering personalised, impactful, and creative ads that enhance rather than disrupt the user experience. The industry – particularly bodies such as the IAB – will help to not only set guidelines but also impose stricter standards. The IAB's Display Advertising Guidelines – due to be agreed this winter – will ban the most irritating of formats for consumers, including pop-ups, auto expansion, and auto play video in favour of flexible ads that fit multiple screens and lighter, non-intrusive formats. This has to be the way forward."
Lisa Menaldo, UK MD, Sublime Skinz
Widespread marketer adoption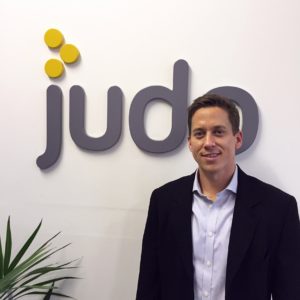 "In 2016, it became clear to marketers on mobile that – based on Rodgers' Diffusion of Innovation framework – we've leapt across the chasm from the 'Innovator' phase to 'Early Majority' when it comes to app commerce. Next year, we'll see the market accelerate towards widespread adoption. Over half of US consumers have already engaged in app commerce to the midpoint of this year, doubling from the previous year. Starbucks already see over a fifth of transactions passing through their apps. Dominos have seen a huge competitive advantage over rivals by being a real trailblazer in app commerce. In 2017, we'll see trailblazers disrupting yet more verticals – as those who haven't prepared for Uberisation, such as ticketing and food, see new upstarts take them on. As consumers upgrade to new phones with payments technology, they'll expect an increasingly seamless experience at the checkout. Would you rather wait in a 10-person lunch queue, or tap your smartphone a few times before arriving? In 2017, consumers may start voting with their thumbs."
Dennis Jones, CEO, Judopay
Seeking consistency in mobile measurement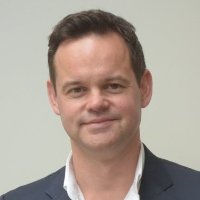 "The 'year of mobile' has been predicted for the best part of ten years; however in 2016 we finally saw mobile advertising mature – with mobile ad spend growing by 56% in the first half of 2016, increasing mobile ad budgets to £1.7 billion. Due to this increased investment, the ultimate target for 2017 is for marketers to understand performance and achieve consistency within their mobile measurement. Mobile has traditionally been considered a greater challenge to measure, due to nuances in technology and new ad formats continuously being developed with differing metrics, all alongside the changing nature of smartphone usage. We predict that the impact of mobile will become clear in 2017, although an increased understanding of ad fraud, viewability rates, and brand-safe environments within both mobile web and in-app will be needed to help drive advertiser confidence. Advertisers will increasingly look to have the same levels of accuracy and accountability for mobile verification as they do for display, and publishers will need to respond by offering transparent and consistent measurement metrics across channels and formats. Greater understanding and transparency in mobile campaign measurement is supported by the MRC's accreditation for mobile web and in-app viewability measurements. And those vendors with the backing of this independent verification will prosper due to greater confidence in their capabilities. Providing transparent proof of mobile advertising's performance will only help to strengthen mobile's upward growth trajectory."
Jason Cooper, General Manager - Mobile, Integral Ad Science
Marketers gaining confidence in the mobile medium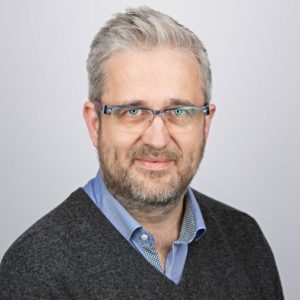 "2016 will be remembered for many things, not all of them as pleasant as we might have wished. However, for mobile display advertising, the watershed moment this year was in November when it was confirmed that ad spend on mobile exceeded desktop for the first time, with £802m spent in H1 of 2016 versus £762m for desktop. For those across the digital advertising industry, this was hardly surprising as marketers have gained confidence in the medium and their spend is following attention, with more mobile users than desktop globally. Looking forward to 2017, it is important that the entire industry defends this positive revenue growth from the rapidly increasing threat of mobile ad fraud. I believe next year we will see a greater number of companies within the value chain partner and bring solutions to market that eliminate potential fraud from the outset, pre-bid. This is a position Voluum took from day one and is something we feel will be increasingly demanded by advertisers, rather than the post-campaign make-goods and refunds that currently prevail. Fundamentally, these do not address the problem, as the revenue generated has already reached the criminals behind the fraud. Morally, I am not sure many brands would like to think their digital advertising spend is funding organised crime. On a more positive note, I think we're going to see the pendulum swing back to increasingly look at the context and environment where advertising is running, as well as the audience segment being reached. It won't just be 'right ad, right person, right time', but right placement too. As always, whatever happens, you can be sure the mobile programmatic industry will continue to evolve at a pace and it will remain an exciting place to be at the centre of."
Gavin Stirrat, Global Managing Director, Voluum
Mobile programmatic becomes more than 'just mobile'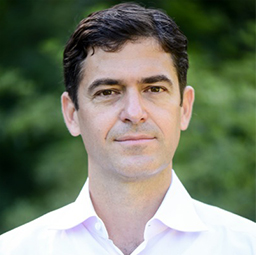 "Advertisers have finally begun to fill the gap between mobile ad spend and mobile opportunity, and the use of programmatic has helped to facilitate that growth. In 2017, programmatic will find wide adoption of emerging channels that have a profound affect on today's mobile consumer: DOOH and digital audio. These channels have been under-utilised to date, plagued by similar measurement and attribution woes initially experienced on mobile. But marketers need to be wherever consumers are, as they move from place to place, screen to screen."
Michael Collins, CEO, Adelphic
Increase of 'frictionless' experiences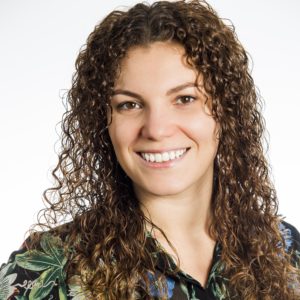 "I anticipate that the ever-increasing growth of mobile will accelerate the industry's focus on Unique Customer Data, 'Zero Friction' experiences and Voice & Audio as a platform. We have already had the first wave of 'frictionless' experiences with contactless mobile payments in general, but when you start to look at this in the frame of Amazon Go and Google Hands Free, the mobile device becomes an ever-present digital data passport. Consumers want to be able to access goods without the need to fumble with cash, cards, or devices; and the prospect of not even needing to queue at all means that Amazon Go has caused a stir. In-store tracking to measure footfall uplifts from mobile campaigns has been popular for some time; and this is a logical extension of the technology capabilities around connected devices that enhance the customer experience. There is an underlying need for businesses to accurately measure 'People not Devices' (to borrow the phrase from Facebook) to make these services work effectively at scale. And, again, we have seen a big increase in cross-device investment and DMP usage in general over the past year and expect this trend to continue as businesses get to grips with their customer data and how they best deploy this to benefit the 'mobile' consumer. The addition of Voice (used in Google Hands Free) & Audio is also a natural extension of the Digital Assistants and Artificial Intelligence Bots; which, despite all the recent hype, have been around for some time now (Siri is five years old). With the popularity of Alexa on the Dot and Echo speakers, and the launch of Google Assistant, I think we will start to see this push changes across mobile and connected devices, with new Native Content and Ad formats emerging and Voice Search increasing rapidly in 2017."
Jody Shilliday, Sales Director, Mobile, Adform
Greater transparency demanded by advertisers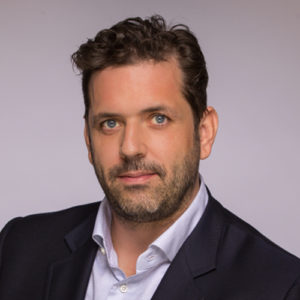 "For the mobile industry, I think 2017 will be the year that we see transparency take a real step forward – to the point where advertisers will actively request a more transparent buying model from their agencies and technology partners. In 2016, we estimated that USD$9.93bn (£7.97bn) worth of ad spend was lost to fraud. When we looked at impressions and clicks, 25% of the ad spend is lost and the number gets larger when we look at post-ad metrics such as landing page arrivals and app installs. The good news in 2017 is that advertisers are realising that they have the clout to ensure that their ad budgets pay only for impressions and clicks from humans and not robots. Zero-tolerance for ad fraud should become advertisers' new norm; and our solution to this is the cost-per-landing-page (CPLP) buying model, where advertisers focus on paying only for human engagements. In this coming year, there will be more awareness from users to agree to advertising in return for quality content online. Advertisers cannot take this for granted; they need to value this acceptance and deliver the best user experience possible on people's smartphones! In 2017, we will really see mobile emerge as the critical channel in the path to purchase, presenting unique challenges and strategies that we've not seen before in other channels. The biggest obstacles remaining are respect for end-users and to provide transparency for advertisers to achieve a win-win and sustainable future for the mobile advertising industry."
Christophe Collet, CEO, S4M 
Continued growth through private marketplaces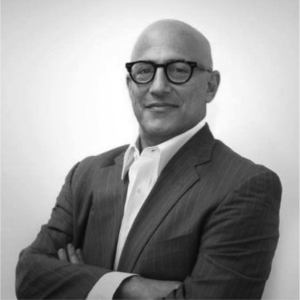 "Mobile is one area where we know we will see continued growth into next year, especially as both the buy- and sell-side enable mobile private marketplaces. In fact, as of Q3 2016, mobile web PMP inventory value on our platform exceeded the mobile average by nearly 200% – an indication that brand dollars are, and will continue, to shift to programmatic over the next year. Similarly, our platform data also indicates that publishers around the world are embracing header bidding as a way to maximise yield from both desktop impressions and mobile. As of 2016, header-bidding-enabled publishers on our platform saw an average CPM increase of 53% – no laughing matter when you consider that more than 70% of publishers have adopted this tactic. We expect this trend to grow significantly in 2017, especially in mobile, as mobile app header bidding tools are released."
Jeff Hirsch, CMO, PubMatic
Advertisers seeking alternative tracking technologies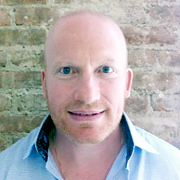 "With Android recently revealing a massive data breach, and top smartphone competitor Samsung facing serious hardware issues with their devices catching on fire, adoption of Apple devices will likely pick up again next year in the US. The arrival of the iPhone 8 will also increase adoption of Apple mobile devices. With increased user adoption next year, advertisers will look for technologies and alternative data sources that will help to solve the problem of the lack of cookies on Safari."
Michael Benedek, CEO, Datonics
Snackable ads for messaging apps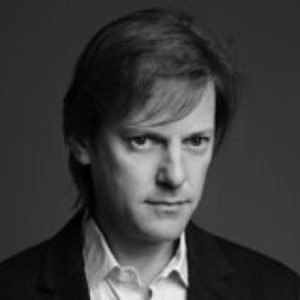 "The rise of the snackable ad: short formats that fit into the frames of the new platform offered by messaging apps such as Snapchat, WhatsApp, and others. Integrating online video advertising into the dynamic world of messaging apps will create new opportunities and unique supply in an industry that is always struggling to find new and better ways to reach their audience."
Oded Napchi, CMO, HIRO Media