Making the Most of Martech: Lessons Learnt from the Ad Tech Evolution
by Lindsay Rowntree on 21st Jun 2017 in News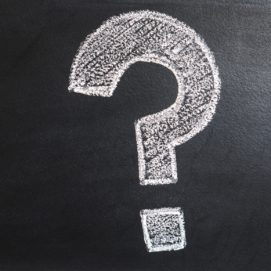 We've come a long way since the first RTB ad was placed in 2010. Evolution has been rapid and developments in technology even faster. Challenges haven't come sparingly to marketers, and approaches have had to change along the way, writes Chuck Moran, VP marketing, RhythmOne.
As programmatic and social began to take off, marketers too faced growing ad fraud, non-viewable impressions, a rise in bots, and increased uptake in ad-blocking technology. According to the IAB, 22% of British adults now use ad blockers, a jump from 18% in October 2016. While that might not sound like good news, it brings an opening for marketers and advertisers to rethink how they approach technology and understand their audiences.
Today's advertisers don't take anything for granted. They have a keen eye for detail and second-guess claims and results. These general lessons from ad tech are applicable across the full marketing stack, especially as the lines between ad tech and martech begin to blur.
Lesson #1: Nobody gets to rate themselves
Non-viewable ad inventory is something of the not-so-distant past. But things have moved on, and today's advertisers can buy inventory that is guaranteed to be viewed. This is a big turnaround in a short time period, thanks in no small part to the rise of third-party firms whose entire purpose is to act as a check on the claims of advertisers. Even those firms (MOAT, Integral Ad Sciences, and DoubleVerify, for example) are overseen and accredited by the Media Ratings Council (MRC), providing a triple-check on their findings.
Independent oversight is needed for real accountability. Allowing publishers and ad networks to rate themselves only compromises the critical trust between buyers, sellers, and the technology platforms connecting them. For a space to thrive, everyone needs to operate under the same set of rules.
We see this dynamic playing out when it comes to the major players: namely Facebook, Google, Twitter, and Snapchat. Facebook and Google, facing renewed pressure from major advertisers like P&G, have agreed to MRC audits of their own metrics to ensure they are accurately charging advertisers.
Lesson #2: Delegate, but don't rely on automation
Programmatic technology originated from the buying and selling of remnant inventory that buyers and sellers didn't transact directly. RTB, therefore, introduced market efficiencies that didn't exist before, adding huge value to the ecosystem in the process.
Just seven years later and the majority of all display advertising is transacted through programmatic means, though not all RTB-based. Marketers are tempted to automate everything they can. This is a risky business. Over-automation can be dangerous, with irrelevant, poorly targeted content delivered in environments that damage the brand's image.
Smart advertisers recognise that automation has a place in nearly every aspect of the process, but also that almost no processes can be left solely to automation. Human decision-making must inform the use of the technology, how and where it's applied, to what ends it's applied, and how its success is to be measured. This applies across the entire data-driven enterprise.
Lesson #3: Know your data
Data is the glue that binds the marketing stack. Martech platforms are where first-party data is maintained; and it's this information which can bring innovation in advertising.
This data needs to be high-quality to be of value. Brands can get pretty far with any given strategy, targeting and optimising along the way, all while relying on poor data. And at the end of a given campaign, no matter the channel, it's nearly impossible to differentiate poor campaign performance with inaccurate inputs.
The more complex and interdependent the martech stack becomes, the more critical marketers should be of the data that connects the various points together. In a cross-device reality, data is always the linkage. Marketers should ensure it isn't the weakest link in their campaign.
Lesson #4: Consumers come first
The threat of ad blocking has pushed consumer experience to the top of publishers' agendas. And publishers' sensitivity has in turn forced marketers to consider the impact of their ads on the user experience. A win-win for everyone.
Ad blocking is not as sweeping a rebuke of advertising as it seems. It's a reaction to poorly targeted, irrelevant content. Consumers object to adverts that distract from the content, are overly personalised, or don't relate to them at all.
If they were driving users to block ads, then those ads weren't working in the first place. What ad blocking demands is simply that the CMO consistently ask whether their tactics are respectful of the user's experience and privacy.
Marketers need to think critically about every portion of the marketing stack and question the assumptions inherent in how it operates and works together. The age of transparency in digital advertising is forcing these habits onto the advertising space, and they are habits worth transporting all up and down the stack.