SEA Viewability Close to US Standards; Taptica Acquires Japan Mobile Ad Platform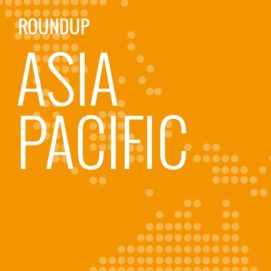 In this weekly segment, ExchangeWire sums up key industry updates on ad tech from around the Asia-Pacific region – and in this edition: SEA viewability close to US standards; Taptica acquires Japan mobile ad platform; WeChat user base to hit 494.3 million; Online video ad spend to climb 23%; and Dentsu signs 'group-level' membership with IAB SG.
SEA viewability close to US standards
The average viewability rate in Southeast Asia is estimated to be 53%; which is close to standards laid out by the US for desktop display ads, according to Interactive Advertising Bureau (IAB) Singapore.
The industry group released the findings of its study on the region's viewability rate based on more than 424 million impressions from participating measurement providers across six Southeast Asian markets: Singapore, Thailand, Indonesia, Malaysia, Vietnam, and the Philippines.
IAB's figure deviated slightly from US viewability rates determined by its three measurement partners (comScore, Integral Ad Science (IAS), and MOAT) which figures ranged from 52% to 53.6%.
According to Media Rating Council, viewability for desktop and mobile display ads was currently defined as 50% of ad pixels that must remain in view for one continuous second.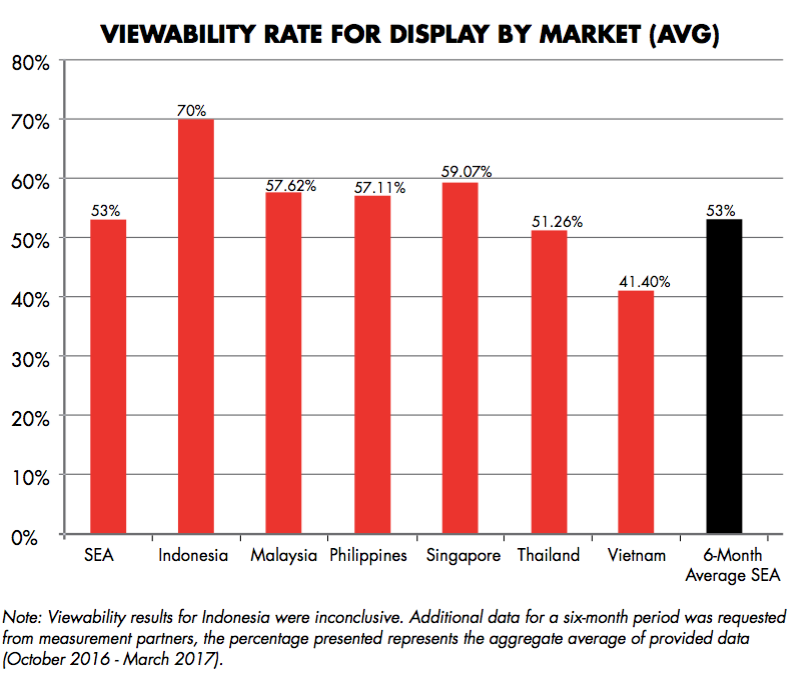 IAB Singapore's CEO and Southeast Asian ambassador, Miranda Dimopoulos, said: "There is a need to test inventory in order to improve transparency [and] ensure ads are being viewed and acted upon by real people within an increasingly automated industry. The long-term aim of this study is to establish a norm and to encourage viewability adoption amongst IAB Singapore members."
The local chapter in May last year set up the Viewability Working Group, encompassing representatives from platforms, publishers, agencies, and brands, as part of efforts to determine how the region compared against other regions and mature markets.
Ken Tan, comScore's Southeast Asia vice president, said the IAB study would "provide the transparency and trust needed" to drive and evolve the region's digital advertising efforts.
"Viewability must be table stakes and understanding where Southeast Asia stands across all media formats is the first vital step", Tan said.
IAB said this first phase of its study was limited to desktop display ads, but offered a starting point and lessons for future testing of more dominant and growing formats, in particular, video and mobile. This would, in turn, highlight markets with measurement gaps and help lay the foundation for next steps in building up the digital ecosystem, it added.
The second phase of the study would focus on video and was scheduled to launch in the third quarter, IAB said, noting that it was currently making tweaks to finetune testing parameters and methodology.
Niall Hogan, IAS's Southeast Asia managing director, said: "For the potential of digital to be fully realised, trust and transparency in the supply chain must exist."
Taptica acquires Japan mobile ad platform
Taptic has purchased Japanese mobile ad platform, Adinnovation, in a USD$5.7m (£4.35m) deal aimed at expanding its presence in Asia-Pacific.
Funded from Taptica's cash pool, the acquisition would bolster its footprint in Japan, which the ad-tech vendor had identified as the next key growth market for mobile ads. It believed that this would be fuelled by the country's developed mobile networks and high smartphone adoption.
Taptica would pay USD$5.7m (£4.35m) for 57% of Adinnovation's shares and with the option to buy the remaining 43% three years after the initial acquisition was finalised, which is expected to be August 2017.
"The acquisition will accelerate the raising of Taptica's brand awareness in Japan and facilitate its regional and global market expansion", it said in a statement, adding that the buyout had come off the companies' partnership agreement inked earlier this year.
Taptica said it remained on track to expand its operations in the region, with plans for new hubs over the next three years in China, Korea, Japan, and India, as well as Russia, Germany, and New York.
It added that Adinnovation was projected to contribute at least USD$5m (£3.82m) to its fiscal 2017 revenue. The Japanese mobile ad platform specialised in mobile apps and mobile-advertising implementation, management, and tracking, and had operations in China as well as Southeast Asia.
WeChat user base to hit 494.3 million
Tencent's messaging app WeChat will reach a user base of 494.3 million this year, with a projected 79.1% of mobile users accessing the service regularly.
Also known as 'Weixin' in China, the platform was estimated to be used by 84.5% of mobile phone messaging app users in the country, said eMarketer.
The market researcher said users would spend more than 90 minutes daily on the messaging platform, which offered basic messaging features, such as texting and video conferencing, as well as bill payment and food ordering services.
Some 35.8% of the country's population were projected to use WeChat regularly this year, as would 64% of the online user community, eMarketer said. It noted, however, that Tencent had struggled to expand WeChat's extensive reach beyond China.
The Chinese internet giant had launched WeChat in India in 2012, which also marked its international debut; but it faced competing services, such as WhatsApp, that already had established their footprint in global markets.
Tencent reported a 47% year-on-year growth in its online ad revenue for first-quarter 2017, clocking ¥6.88bn (£768.64m). Media ad revenue climbed 20% to hit ¥2.51bn (£279.98m), fuelled primarily by higher revenues from the company's mobile media platforms, Tencent News and Tencent Video.
Social and other advertising revenue, including those from Tencent's social properties, appstore, browser, and ad networks, grew 67% to ¥4.38bn (£488.66m), driven largely by Tencent's Weixin properties.
Online video ad spend to climb 23%
Global online video ad spend is projected to climb 23% this year to hit USD$27.2bn (£20.76bn), driven by growing video consumption.
Annual growth had plateaued since hitting its peak of 37% in 2014, and would clock 21% in 2018, according to Zenith's Online Video Forecasts 2017. Online video ad spend would grow another 17% in 2019, to reach USD$38.7bn (£29.53bn).
"Online video advertising is becoming steadily more important to the digital display advertising market, just as video is becoming an integral part of the consumer's experience of the internet", said Zenith. It added that, by 2019, online video would account for 31% of total digital display ad spend, compared to 28% this year and 21% in 2012.
It further noted that, while most video viewing now was mobile, the bulk of ad spend would still go towards fixed devices this year, clocking USD$15.2bn (£11.6bn). In comparison, mobile video ad spend was expected to be USD$12bn (£9.16bn).
Zenith said: "Videos viewed on fixed devices are displayed on larger screens and, often, in less distracting environments than those viewed on mobile devices. They are more effective at conveying brand messages and so command a price premium from advertisers.
"By next year, though, that will no longer outweigh the higher volume of mobile video viewing and mobile video ad spend, at USD$18bn (£13.74bn), will overtake fixed video ad spend at USD$15bn (£11.4bn)."
Zenith's director of global intelligence and head of forecasting, Jonathan Barnard, added: "Online video is one of the fastest-growing channels of advertising, triggering heavy demand from brands for high-quality content. Video platforms that can capture the attention of the most consumers, with the best content, will reap the highest rewards."
Dentsu signs 'group-level' membership with IAB SG
Dentsu Aegis Network says it has signed a membership agreement with IAB Singapore that includes all of the agency group's creative, media, and digital brands.
This 'group-level' membership deal was the first time such an agreement had been inked with the industry body, said Dentsu Aegis Network, adding that it included Amnet, Carat, Dentsu, dentsu X, gyro, iProspect, Isobar, Posterscope, and Vizeum.
While Carat had been a long-standing IAB Singapore member, Vizeum and Amnet joined the industry group earlier this year.
Dentsu Aegis Network Singapore CEO Rosalynn Tay said: "We're impressed by the level of impact IAB Singapore has, with a solid track record of meaningful work and thinking that will futureproof our businesses.
"By opening up the research, training, and committees at IAB, our strength of talent will be able to be more vocal on industry topics and gain further knowledge and understanding of key trends to better equip our clients."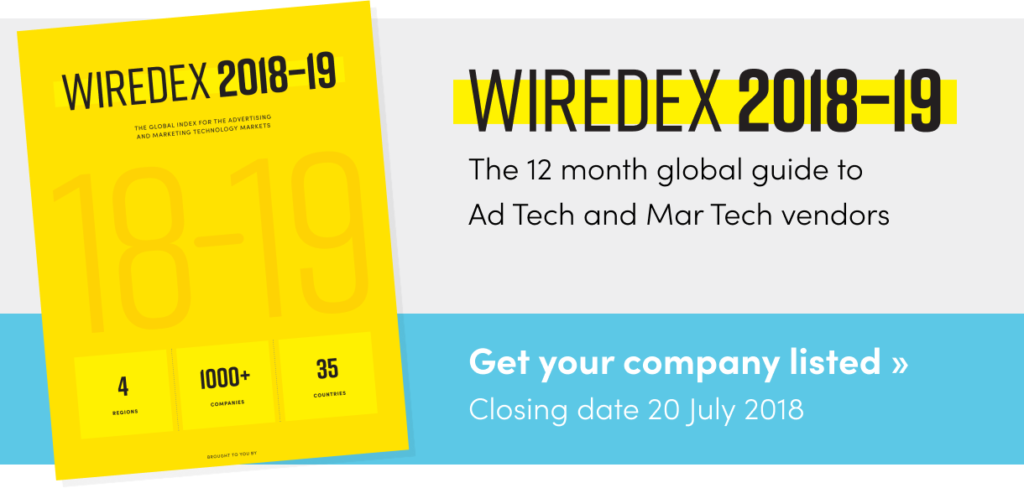 TagsAdvertiserAgencyAPACChinaMeasurementMedia SpendSingaporeSoutheast AsiaViewability