Hands Debuts in Latam & Europe; Brazilian Internet Users Prefer Photo Ads
by Gabriela Stripoli on 24th Jul 2017 in News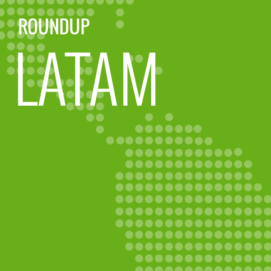 In this week's LATAM Roundup: Brazilian ad tech Hands debuts in other Latin American countries and Europe, led by their new Miami offices, expecting to represent 10% of global revenue by the end of the year; Despite brands investment in video ads, Brazilian internet audience shows strong preference for photos, according to a recent research by Opinion Box and Contentools; and Tremor Video launches their 360 video ad product in Brazil, previously limited due to "technology limitations".
Hands goes to LATAM and Europe
The Brazilian ad tech company Hands announced their international expansion to other Latin American countries and Europe. The focus of their international sales team will be its media and mobile data platform, MDM (Mobile Data Management). From their new Miami offices, the team will service all countries where they are active – starting with Mexico, where Hands has already started their first projects with Grupo Herdez, IBM, and Spotify.
"The ad tech market is based on scale, and after operating our platform with the main publishers, operators, and brands in Brazil, we understood it was time to take on an international challenge", said João Carvalho, CEO, Hands. His goal is that the international markets will represent 10% of the company's revenue by the end of this year, not only with Hands' MDM, but also with media, data, and research projects.
Hands also has appointed Márcio Chaer, VP of international business, to be head of the operations due to his experience in internationalisation in Latin American and European markets. "The ad tech and mobile markets in Latin America are around three years behind Brazil's markets", he commented, emphasising the opportunity for Hands after their experience in Brazil.
Photos are the main ad format to attract the Brazilian audience
Even though video has been the top choice for content marketers, photos are still the preferred format for the Brazilian audience, according to Content Habits 2017 research, by Opinion Box and Contentools. The survey heard 1,278 internet users in Brazil in June in order to find out the user preferences when interacting with branded and non-branded content online.
The preferences for photos, according to the research, might be related to the excess of videos in social media timelines. Only two out of 10 people heard on the study mentioned that they watch "almost all videos" until the end; and only three out of 10 people said they like autoplay in videos. "There are several situations in which video is an interesting, useful, and attractive tool. This doesn't mean that it should be used with any kind of content, nor at every situation", says the research.
Other main findings are:
– Gender and age: Whereas 55% of women prefer photos, only 39% of Brazilian male internet users prefer this format. Men seem to be more likely to prefer videos, 27% against 16% for women. Even though photos are the preferred format for people aged between 16 and 29 years old, the older the audience, the more likely they are to be attracted by text, especially the +50 years old age group.
– Text: One in five internet users revealed they rarely click on links in texts. Also, 35% say they "almost never" read long texts until the end, and 48% reject long texts in social media.
– Internet vs print media: even though digital media has increasingly becoming the main source of information, the challenges for monetisation are clear when looking into the audience willingness to pay for content. Only one out of 10 people said they still read text in print media; and only three out of 10 currently pay for some sort of subscription for text content.
Tremor Video launches 360 Video Product in Brazil
The video ad software provider Tremor Video announced that their 360 video solution is now available in Brazil, for all screen formats. According to the company, the technology allows brand to build a meaningful and more immersive experience with their audience, given the nature of this sort of video which allows interaction.
According to Rafael Pallarés, general manager, Tremor Video Brazil, there were technology obstacles that prevented the solution to be available sooner in the country, to limited clients. "Now, with inventory fully available for our clients, we expect campaigns to gain scale reaching a high number of premium publishers part of Tremor Video's inventory", he said.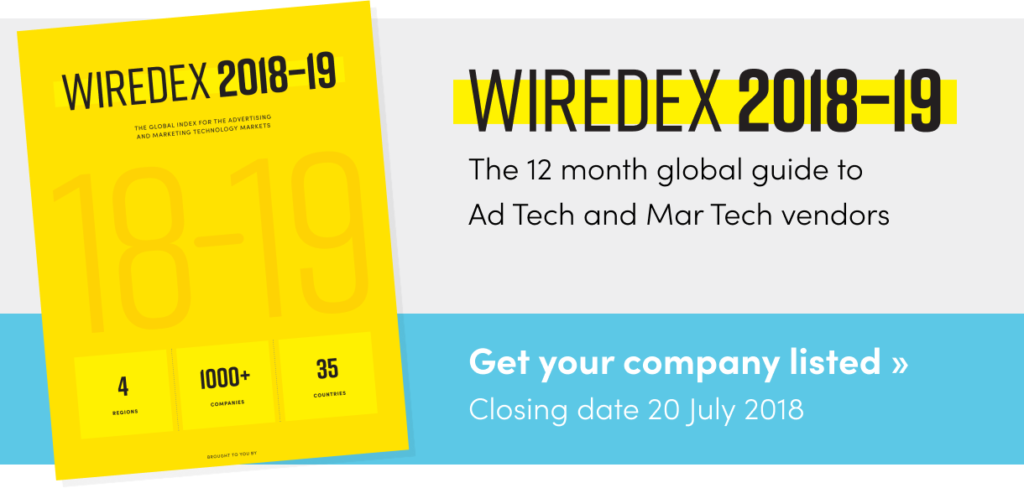 TagsDisplay