IAB Puts the Consumer First with Latest Standard Ad Unit Portfolio
by Lindsay Rowntree on 25th Jul 2017 in News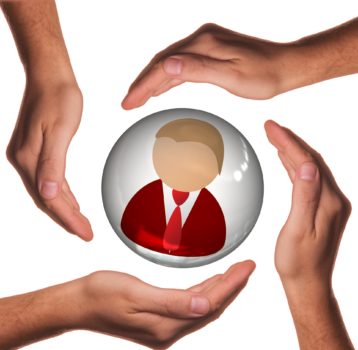 The IAB recently released a finalised version of the new IAB Standard Ad Unit Portfolio, allowing for ad creative to adjust to a variety of screen sizes and resolutions. As well as flexible ad sizes, the IAB has included specifications for AR, VR, social media, mobile video, emoji ad messaging, and 360º video ads, following industry-wide feedback after the initial version was released for public comment in September 2016.
The latest ad portfolio, and its host of new guidelines, marks significant changes in terms of the capabilities to provide flexibility for both brands and publishers but, fundamentally, puts the consumer front and centre, taking into account varying and evolving consumption behaviour, particularly with the inclusion of future-facing technology, such as AR and VR.
The new ad units, based on HTML5 technology, will incorporate the IAB's LEAN principles of lightweight, encrypted, Ad Choices-supported, non-invasive advertising.
ExchangeWire asked industry experts to give their views on the new ad unit portfolio.
Industry standards keeping up with technology trends
"It is a much-welcome change to see the that industry standards are evolving inline with the latest technology trends and developments. This will ensure that there is a uniformed basis from which all digital advertisers are able to grow their online presence and keep the user at the heart of everything they do. These amendments have taken into consideration new principles when developing these guidelines; but it is still important for everyone in the digital ecosystem to maintain an understanding of the users wishes and requirements."
Alex McIlvenny, UK Country Manager, Ligatus
A step to better quality ads
"The IAB's New Standard Ad Unit Portfolio represents a valuable step towards creating better quality ads. By ensuring creative design can be scaled on a wide range of screen sizes, the guidelines will help create advertising experiences that respect the consumer and remain effective on a wide range of devices. Publishers and advertisers need to work closely with their ad tech partners to make this important transition a smooth one."
Dominic Trigg, VP EMEA, OpenX
The consumer is the true value source
"This is a great piece of work by the IAB – moving from fixed pixel sizes, to ad formats based on aspect ratio, makes perfect sense and should go a long way to simplifying campaign execution cross-platform, as well as addressing new developments such as VR. More important, however, is the far greater focus we are beginning to see on user experience. The industry is – somewhat belatedly – realising that the person viewing the ad is the true source of value in the chain, and they should be treated with the respect given to a precious natural resource whose continued existence and cooperation we rely upon. Interruptive ads, auto-sound, pop-ups that you can't get rid of – with associated concerns of latency, clutter, and, of course, unwanted data costs – are all issues that threaten the digital advertising industry before it has a chance to mature."
Matt Keating, Head of Sales at MainAd
A stand against irresponsible advertisers
"It's fair to say that we still see numerous instances of online ads that are disruptive, annoying, and disrespectful to consumers. Advertising like this undermines the value exchange and renders it obsolete as consumers install the latest ad-blocking software. The IAB's LEAN portfolio is a much-welcomed stand against irresponsible advertisers and the best practice formats must be embraced industry-wide. Only then can we truly rebuild consumer trust in advertising."
Andrew Bloom, GM EMEA, Sizmek
User experience must win
"The release of the updated New Ad Standard Portfolio is needed to help define and promote industry ad standards across devices and screens – which had previously become outdated in a fast-evolving ecosystem. Ultimately, user experience is key. For advertisers to comply with LEAN principles, they will need to apply the recommendations outlined in the IAB New Ad Standard Portfolio to ensure they deliver high-impact, non-intrusive ads that respect the user's experience and ease the process of deploying multi-device campaigns. All guidance within the portfolio is based on HTML5 technology, reflecting the shift from Flash to enable better user experience and more responsive ad units across multiple devices. For those ad tech companies that cannot provide HTML5-based creative formats, the new guidelines will pose a significant business challenge as marketers seek to create the most immersive and engaging brand experiences for users."
Andrew Buckman, EMEA Managing Director, Sublime Skinz