RedeTV! & Cadreon Launch Programmatic TV Ads in Brazil; IgnitionOne Debuts in Colombia, Argentina & Ecuador
by Gabriela Stripoli on 2nd Oct 2017 in News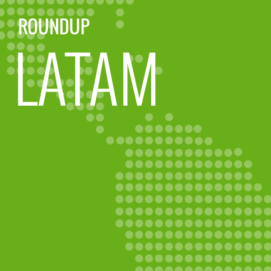 In this week's LATAM round up: the Brazilian broadcaster RedeTV! and Cadreon automated TV advertising starting with a Unilever campaign; IgnitionOne debuts in Colombia, Argentina, and Ecuador less than a year of opening new offices in Mexico, investing in their expansion in Latin America; and, finally, Facebook introduced Conrado Leister as its new country director in Brazil.
RedeTV! & Cadreon automate TV campaigns in Brazil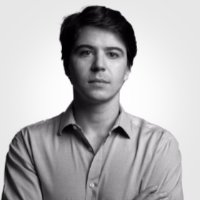 Based in a target CPM, the Brazilian broadcaster RedeTV! and Cadreon automated TV advertising. The first campaign on air was a Unilever ad, in which buying and impact was completely automated by adding a layer of Cadreon's technology for media buying on RedeTV!'s direct processes with agencies and advertisers.
According to Darwin Ribeiro, country manager, Cadreon Brazil (pictured left), the differential is the billing model, in which the advertiser pays only according to the CPM and the audience in the defined target for the campaign. "It's a new way of buying, and we are calling it 'programmatic TV', even though we know some people in the sector call it 'addressable TV', depending on the tech arranged on it. In fact, there is no other campaign in the Brazilian market in this model", Ribeiro said to ExchangeWire Brazil.
"With the advertiser paying according to the audience, the brand pays for a total monthly CPM – not by tv show, but by the audience. They can also define the possibility of trying other video digital formats, such as display, for replicating a digital campaign", Ribeiro added. He emphasises the programmatic nature of the strategy due to Cadreon's Unit software, which is defined as a "meta DSP connected with DSPs, SSPs, ad servers, and ad verifications", so that the buying processes happen entirely in a single point of the chain.
"This way, it's possible to schedule the insertion order, forwarding it to RedeTV!'s software (called Easy Media). Through it, advertisers and agencies send their campaign or planning, which gets connected to the shows currently scheduled. With other broadcasters, putting any content on air happens in a very fragmented process – and RedeTV!'s digital strategy allows them to have control to change, at any moment, their content. That's what actually allowed us to implement this kind of campaign", Ribeiro explained.
The companies have also automated the verifying processes as well, using Ibope's solution to determine which is the audience of a TV show. "Ibope affirms a given TV show has 50% of its audience being women, so we broadcast the campaign on this minute. On the next day, we get the validated report from Ibope – informing, for example, that at that time 52% of the people watching it were women. So, we bill it with a CPM based on this percentage."
IgnitionOne expands LATAM operations to three other countries
After opening a new office in Mexico in the beginning of the year, IgnitionOne debuts in Colombia, Argentina, and Ecuador. The ad tech company also reveals preparations to start operating in Peru, at the same time it manages growth in the Brazilian market.
"Latin America is a complex market, given its cultural diversity. But it's also a fast-growing market, due to the increasing adoption of digital marketing solutions that allow more interaction with the consumer in real time throughout the entire buying journey", said Edmardo Galli, CEO, IgnitionOne LATAM. He is in charge of leading the expansion in the region.
Even though mentioning diversity and particularities of each country, Guilherme Carneiro, strategic sales consultant, IgnitionOne LATAM, says the profiles of their clients are similar in great parts of the region. He is in front of the Colombian operations, which he defines as "a market with a lot of unexplored potential".
IgnitionOne has been investing in Latin America, with allocated teams in Brazil to deal with clients in the three new countries. Some of them are Heineken, the Mexican branch of Santander, GM, Visa, and the pharmaceutical Sanofi.
Facebook has a new country director in Brazil
Facebook introduced Conrado Leister as its new country director in Brazil. Leister has more than 15 years of experience in the technology market, and joins the social media company after working for SAS as head of operations in Brazil and Latin America. He comes from a background of traditional technology companies, such as the German giant SAP.
In an official statement, Diego Dzodan, vice-president, Facebook Latin America, commented that Leister joins the company at a moment in which Facebook has been growing in the region, as a company that will help other companies to transform their business to digital businesses.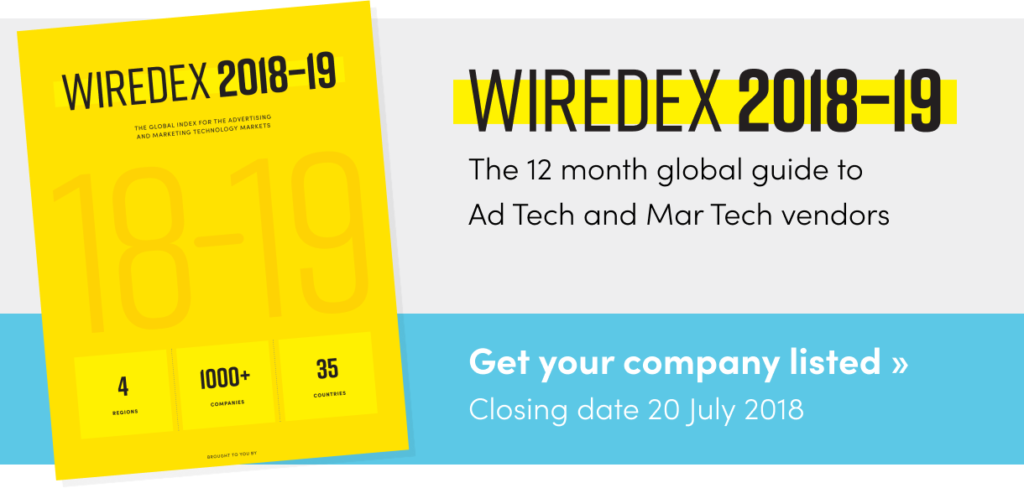 TagsDisplay