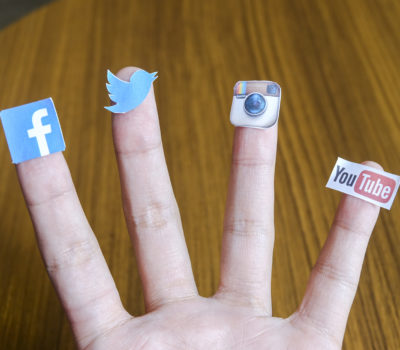 The way we research products is changing, with shoppers spending more time examining products through social channels. This has created an opportunity for brands to sell their products on the same platforms, making the buying process as simple as possible. Here, Satish Kanwar, vice president, product, Shopify, explains his company's recent collaboration with Instagram to help convert researchers into buyers on the photo-sharing platform.
RetailTechNews: How does the new collaboration between Instagram and Shopify work?
Satish Kanwar: Shopify merchants in the U.S., UK, Australia, Canada, Germany, France, Italy, Spain, and Brazil will now have the ability to sell their products via the Instagram sales channel. This integration will allow Shopify merchants in these markets to tag their products within their Instagram posts, which will trigger the option to purchase, linking back to the merchant's Shopify store. For buyers who are savvy Instagram users, this new feature allows them to save the time taken to discover and search for a product, streamlining the checkout process all within an app that is already part of their routine behaviour. This collaboration unlocks the potential for merchants everywhere to sell to Instagram buyers around the world.
How have changing shopper habits paved the way for a partnership such as this one?  
Social and online retail experiences have begun to intertwine significantly in the last few years. More than ever before, we see the shopper's journey begin with social media for product discovery and research. In addition, consumers are increasingly drawn to products that are being shared and validated on social platforms such as Facebook and Instagram. These platforms typically serve as a word-of-mouth justification for a purchase. In the past, the search process was done through the rummaging of a department store, either in-person or online. Instead, the search for the perfect new bag or dress can now be achieved through the scrolling of social posts by a personally curated group of influencers or individuals. To provide our merchants with more places to sell, it is a natural integration for us to work with the social channels on which buyers are most active. Shopify will continue to provide more ways for our merchants to reach and sell to more people.
Is the future of shopping on mobile increasingly going to be led by mobile app, rather than mobile web?
The future of shopping is multifaceted. Indeed, we saw from our Q4 results that mobile transactions accounted for 73% of purchases made from our over 600,000 merchants' stores globally. Given that, we are continuously looking for ways to improve mobile interfaces for our merchants, whether it is on our merchants' online store or on a variety of our mobile sales channels including Facebook, Pinterest, or Instagram. We want to ensure that we provide the most streamlined shopping experiences for our merchants and their potential buyers, with reduced complexity and increased efficiency.
How can data be used to optimise customer experience across e-commerce channels?
Improving buyer experience is always top of mind for us. By leveraging the power of data, there is an opportunity to provide our buyers with personalised experiences across all of our sales channels offerings. A recent initiative in this particular space was improving the checkout process for repeat buyers on Shopify. Buyers can now securely save their shipping and credit card information with Shopify Pay, so that they can buy from any participating Shopify stores seamlessly. With Shopify Pay, we have seen checkout speeds increase by 40% with a simplified one-step checkout option and a conversion rate that's up to 18% higher for returning customers.This content was originally published in RetailTechNews.
AudienceDataE-CommerceFMCGM-CommerceMobileTechnology