Mobile Marketers Targeting High-Growth Vietnam Must Think Rural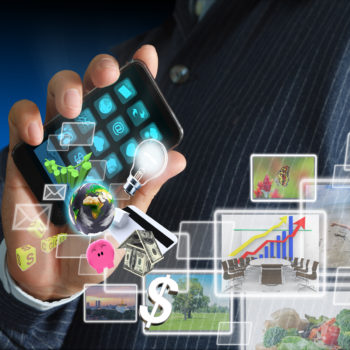 Vietnamese consumers spend more than half of their time online on mobile phones, offering significant potential for mobile marketing, but there are nuances advertisers need to take note of to better engage this audience.
The Asian country has become one of the world's fastest growing e-commerce markets, growing 35% annually, with 65% of its population having made payments via their apps at least once. The average consumer also spends USD$62 (£46.01) online, and this figure is projected to climb to USD$96 (£71.25) by 2021, says Rohit Dadwal, Asia-Pacific managing director for Mobile Marketing Association (MMA), citing figures from eshopworld.
These growing numbers have been fuelled by Vietnam's rising smartphone adoption and mobile usage, notes Dadwal, who urges marketers looking to target local consumers to look closely at the country's unique traits.
In this Q&A with ExchangeWire, he explains why brands need to reassess their ad formats and campaigns and focus on Vietnam's rural population, which accounts for 65% of the country's total population.
ExchangeWire: Highlight key standout stats for Vietnam's digital and mobile ad markets, and how these compare to others in the region.
Rohit Dadwal: The growing mobile penetration and data usage in urban and rural Vietnam are fuelling significant growth in mobile ad spend, estimated at USD$77.1m (£57.22m) in 2017 and doubling since 2016. It's forecasted to grow to USD$231.7m (£171.96m) by 2021.
We've also seen an increase in 3G/4G penetration in Vietnam, which will help enrich user content consumption on mobile and drive further growth potential for diverse mobile ad solutions. Currently, Vietnamese users are spending 2.5 hours on their mobile phones everyday. Of this, 80% is spent online and evenly split between mobile web (browser) and mobile apps.
Mobile ad spend last year also increased from between 20% and 40% out of the total digital spend, to an average of 50% to 60% and upwards of 80% this year. This makes Vietnam one of the strongest growth market for mobile ad spending in Asia-Pacific, contributing to the region's digital ad spend increase of a projected 45% in 2018, according to Zenith's latest forecast.
The percentage of smartphone users in Vietnam browsing online, participating in social networks, making internet and video calls, playing mobile games, watching full-length videos, and streaming music online is also higher than the global average.
What are the growth drivers for the spikes in Vietnam's mobile consumption and ad spend?
Global mobile connections have surpassed the global human population and will continue to increase by almost 30% to 9.1 billion connections by 2021. It has also been noted that the growth in mobile ad spend is driven by the growth of digital ad spend in general, accounting for around 24% of total media spending in 2017, compared to 16% in 2016.
The high smartphone penetration – of more than 80% in urban areas and 60% in rural areas – combined with the launch of 4G in 2017, provides consumers in Vietnam a chance to consume richer and more diverse content on mobile. While still limited, there is potential for increased consumption of video, audio, and other streaming content on mobile in the near future. For example, local platform Zing will continue to grow, as well as social platforms that provide video, audio, and streaming content such as Facebook, YouTube, and Instagram.
The potential growth for diverse mobile ad solutions, including mobile video and native advertising, follows. A growing and more engaged app usage, backed by burgeoning smartphone and mobile internet penetration, leads to a growing community who are favouring a mobile-app economy in Vietnam. The increase in 3G/4G penetration in Vietnam will help to enrich users' content consumption on mobile and will continue with the potential growth of diverse mobile ad solutions.
What is the growth outlook for the next one to two years, and how does this compare to other growth markets in the region?
Out of the total 115.3 minutes spent online, Vietnamese consumers currently spend 80.6 minutes on mobile phones. This demonstrates huge potential in the mobile space, as most online time is spent there.
In addition, our report indicates that mobile users in Vietnam are installing an average of 33 apps on their smartphones, on par with other developing countries in the region. They also tend to install more apps than uninstall, on average.
A report by eMarketer also states that mobile phones are the most common device used to access the web in Vietnam, with over a third of the country's population currently social-network users. It further estimates that, by 2020, 46.7 million people will be on social networks, driven by mobile phones.
As I highlighted earlier, we've also seen an increase in 3G/4G penetration in Vietnam and that local users spend 2.5 hours daily on their mobile phones, with time spent online evenly split between mobile web and mobile apps.
How much of their budgets are Vietnamese marketers spending on digital ads and campaigns, as well as mobile ads and campaigns?
About 50-60% of Vietnam's digital spend is now on mobile. This figure climbs up to 80% for some brands with a target audience of mobile-heavy users. This is an impressive growth, compared to the previous year, when mobile ad spend only accounted for about 20% to 40% of total digital spend.
What nuances should marketers take note of when targeting Vietnamese mobile consumers?
First, internet speed. Despite the growth of smartphone ownership, which grew from 34% in 2014 to 60% in 2016, 3G subscription is limited to only 33% of the nation's population. Hanoi is the exception, whith 53% in the city using 3G services.
It is important for advertisers to consider the format in which their ads are presented. Campaigns that don't require large data consumption is recommended, as it will load quicker on mobile web and mobile apps.
Second, timing. In urban Vietnam, primetime for smartphone usage to access the internet starts at 5pm and peaks between 8pm and midnight. Understanding the hours of usage can help marketers better tailor their campaigns to more effectively reach a larger audience.
Finally, understand the rural population. Mobile is deemed very important in helping brands penetrate or expand their footprint and sales into rural areas where there is untapped growth potential, especially given that rural accounts for 65% of Vietnam's total population.
At the same time, mobile penetration remains comparatively low at 33% despite the growth of 3G and 4G in rural areas. Hence, marketers may not be as receptive to more data-consuming formats like video.
What key challenges do mobile marketers in the country face and how can these be addressed?
Mobile consumption is nonlinear. Unlike a magazine or TV show, where content is arranged from top to bottom, mobile consumers constantly shift between content, for example, spending an average of only 1.7 seconds on each story seen on Facebook's newsfeed. This calls for a shift in mindset when creating content made for an audience with a shorter attention span.
Apart from consumption, ad measurements are also a challenge for mobile marketers since clients are still conservative when making decisions on mobile media investments. Issues of transparency, viewability, and brand safety remain critical in digital and mobile advertising.
There are also issues of mobile inventory – both quantity and quality – and performance. Marketers often question how they can maximise its effectiveness and returns on investment (ROI) and justify business results driven by mobile advertising.
How have growing global concerns over data privacy and security impacted Vietnamese sentiments about the collection and use of their personal data?
According to a Lexicology report on data security and cybercrime in Vietnam, while the country's data protection laws have been developed to meet international standards, enforcement can be unpredictable. This is especially true in e-commerce, where the area is rather grey and data privacy can be quite an ambiguous issue.
AdvertiserAPACAudienceContentCross-DeviceMobileSoutheast Asia