APAC Biggest Contributor of Ad-Spend Growth; AU Consumers 'Creeped Out' by Personalised Content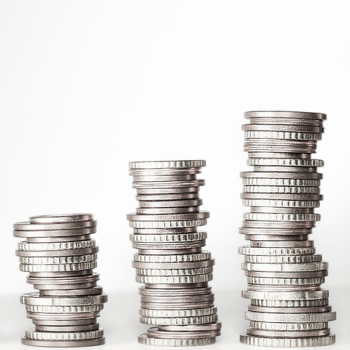 In this weekly segment, ExchangeWire sums up key industry updates on ad tech from around the Asia-Pacific region – and in this edition: APAC Biggest Contributor of Ad-Spend Growth; AU Consumers 'Creeped Out' by Personalised Content; FIFA World Cup to Fuel APAC Ad Spend; Kantar Opens Singapore Analytics Lab; Dentsu Aegis Network Brings 'People-Based' Targeting to AU; and Nielsen Acquires AU Media Analytics Firm.
APAC Biggest Contributor of Ad-Spend Growth
Asia-Pacific is expected to be the biggest contributor of new ad dollars, accounting for 43% of global ad spend growth between 2017 and 2020.
Six of the top 10 markets with the most growth worldwide are projected to come from the region: China, which would contribute 22% of overall growth, India, Indonesia, Japan, the Philippines, and South Korea.
According to Zenith's Advertising Expenditure Forecasts, global ad-spend growth would climb to USD$75.1bn (£56.67b), with Asia-Pacific accounting for USD$32.1bn (£24.22bn). The region is expected to contribute 33.8% of total ad spend in 2020, compared to 32.6% last year.
Zenith's head of forecasting and director of global intelligence, Jonathan Barnard, said: "Dynamic markets in Asia-Pacific are leading the way in global ad-spend growth, growing at 5-6% a year. By the middle of the next decade, it will be the biggest advertising region in the world."
While most traditional media is seeing slowing growth, cinema ad spend would increase by 16% a year, fuelled by investment in new screens, popular movie franchises, and better international marketing, Zenith said.
China, in particular, saw cinema ticket sales grow 22% last year, when it surpassed the U.S. to become the world's largest cinema ad market. Currently worth USD$1.2bn (£905.47m), Chinese cinema ad spend is expected to reach USD$2.8bn (£2.11bn) by 2020.
AU Consumers 'Creeped Out' by Personalised Content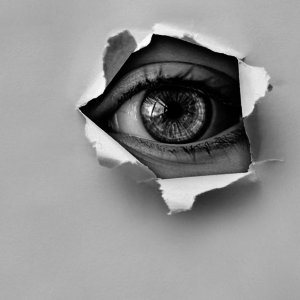 Some 70% of Australian consumers find most forms of personalisation "creepy", as do 38% of brands in the country, which describe their own marketing as creepy.
The findings suggested that companies still needed to invest efforts to make personalisation a positive customer experience (UX), according to a study by UX platform InMoment, which polled 500 consumers and 500 brands.
In fact, 34% of Australians said they would stop buying brands they believed knew too much and used information poorly. In comparison, 20% in the U.S. said likewise.
Another 40% were not comfortable with technology that recognised personal data, while 44% described company staff who knew their personal details as creepy.
InMoment's Australia country manager, Claire Fastier, said: "Brands have spent a disproportionate amount of effort and budget attempting to acquire new customers in a race for short-term gain. The days of treating customers as targets, as one-time transactions, are over.
"In order to create long-term value, companies must forge authentic bonds – relationships –with customers across touchpoints and time. Approaching customers and their data from this perspective allows brands to move beyond generating metrics to discovering meaning, so they can improve relationships and successfully steer the business towards better outcomes."
FIFA World Cup to Fuel APAC Ad Spend
This year's advertising expenditure in Asia-Pacific is expected to climb at a higher 4.5%, thanks in large to the FIFA World Cup tournament.
This forecast was revised upwards in Dentsu Aegis Network's biannual global projections, which previously put the region's ad-spend growth at 4.2%, up from 4% in 2017. It noted that other regional events, including the 2018 Winter Olympics in South Korea, Asian Games in Indonesia, and Australian federal elections, also would drive ad-spend growth.
Total ad spend for Asia-Pacific would clock USD$215.95bn (£162.95bn), with digital outpacing TV for the first time to account for 45.5% of overall spend. Mobile would contribute 24.9%, according to Dentsu Aegis Network.
China's ad market would expand by 6.5% to hit ¥630bn (£73.65bn) and account for 16.2% of global spend. Internet giants Baidu, Alibaba, and Tencent would contribute 80% of the country's growth.
Australia would see ad spend grow by 2.8%, with digital media expected to clock a 6.1% growth this year and account for 48% share of total ad buys.
Kantar Opens Singapore Analytics Lab
The WPP media agency has established its first research and development facility in Asia that will focus on analytics technology, such as big data, artificial intelligence (AI), and machine learning.
Located in Singapore, the Kantar Brand Growth Lab is part of a three-year partnership with the country's Economic Development Board (EDB). The new facility also operates out of the agency's analytics practice and aims to tap deeper data insights to help clients grow their brand, according to Kantar.
The partnership with EDB would include new hires in Singapore, including data scientists and business designers.
Noting that the research hub was essential to help clients better tap data, Kantar CEO Eric Salama said: "Businesses are data-rich, but insight-poor. The metrics they measure allow them to drive impact in the short term, but fail to provide the holistic understanding that can effectively direct long-term strategy."
The lab's managing director, Hernan Sanchez, also noted in a statement that data could only yield benefits if used effectively. "It will allow businesses to identify bottlenecks inhibiting growth, highlight areas for investment, and guide marketing decisions to unlock sales growth. Brands no longer have to rely on hunches, but can instead substantiate their decisions based on intelligent analytics."
Kantar has two other analytics labs in London and Frankfurt.
Dentsu Aegis Network Brings 'People-Based' Targeting to AU
The agency group has unveiled its 'people-based' marketing platform in Australia, touting it as a way to buy and measure media against actual consumers, rather than proxies such as cookies.
Australia would be the second market to have access to Dentsu Aegis Network's M1 platform, following its launch in the U.S., where it offered more than 1,000 attributes for audience creation.
M1 Australia's general manager, Ollie Fifoot, said: "We believe the future of our industry is a personalised and addressable one, requiring a holistic understanding of people's behaviours and motivations."
Dentsu Aegis Network's ANZ CEO, Simon Ryan, added: "M1 enables us to leverage what we know about a person and their passion-points to tailor their ad or content experience, while optimising digital activations for effectiveness, efficiency, and brand safety."
The platform pulled data from various sources, including the agency group's consumer database DataSource.
Nielsen Acquires AU Media Analytics Firm
The marketing research company has purchased Sydney-based Lansberry & James (L&J), which develops media analytics software for TV, digital, radio, and ad creatives.
Nielsen said said the acquisition would enable it to offer a wider portfolio comprising media analytics, ad spend, and campaign planning.
Its vice president of international watch, Toni Petra, said: "The acquisition provides the opportunity to combine the best of our two organisations from a measurement and software perspective. The result will be our ability to provide the media and advertising industry around the world with the most robust advertising information available using the most advanced reporting tools."
L&J currently supports some 80 customers including media agencies, advertisers, and broadcasters.
AdvertisingAnalyticsAPACAudienceDataMedia SpendMobilePersonalisation