Scripps to Acquire Triton; Major Ad Exchanges Create Shared Principles to Achieve a Better Programmatic Marketplace
by Romany Reagan on 19th Oct 2018 in News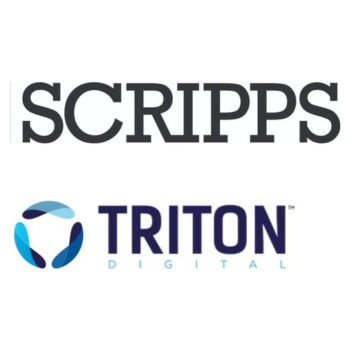 Scripps to Acquire Triton; Major Ad Exchanges Create Shared Principles to Achieve a Better Programmatic Marketplace; Pangaea Alliance Expands Publishers, Products & Sales Team to Support Growth; eyeo Takes a Stand Against Circumvention Technologies with New Taskforce; Standard Media Index & Nielsen Establish Relationship to fuel SMI's AccuTV with Nielsen Ad Intel Data
Scripps to Acquire Triton
The E.W. Scripps Company is acquiring Triton, the global leader in digital audio technology and measurement services, helping Scripps advance its strategies for near- and long-term value creation.
Triton serves the growing digital audio marketplace through a software-as-a-service (SaaS) business-to-business revenue model. Triton powers or measures streaming music and podcasting for many of the biggest names in audio, including Pandora, Spotify, NPR, iHeart, Entercom, Cumulus, Prisa (Spain), Mediacorp (Singapore), and Karnaval (Turkey).
Triton's infrastructure and ad-serving solutions deliver live and on-demand audio streams and insert advertisements into those streams. Triton's data and measurement service is recognised as the currency by which publishers sell digital audio advertising.
Financial highlights include:
The purchase price is USD$150m (£114.13m)

The transaction will be financed with cash on hand

Triton will be immediately accretive to company margins

Triton's 2018 revenue is projected to be approximately USD$40m (£30.43m), with EBITDA projected in the mid-teen millions

Triton's 2019 revenue is projected to grow in the low to mid-teens percent range over 2018

The revenue multiple for the transaction is about 3.7x; the EBITDA multiple is about 9x

This is a stock acquisition, and therefore there is no step-up in the assets for tax purposes
Scripps President and CEO Adam Symson said the acquisition is consistent with the company's growth strategies and operating performance goals: "Triton positions Scripps well to expand its role in the fast-growing global digital audio marketplace. Triton's efficient business model, multiple growing revenue streams, competitive advantages and expanding international footprint made this an attractive opportunity."
Over 12 years, Triton has become the industry standard by which digital audio is measured, said Symson, while its infrastructure and ad-serving solutions are fueling growth for the world's top audio companies.
"The acquisition of additional television stations remains our number one M&A priority, with the goal of enhancing our national scale and in-market depth for our Local Media portfolio", said Symson. "On the National Media side, acquiring Triton complements our strategy of owning growth businesses that capitalise on the evolving habits of media consumers and furthers our commitment to margin expansion."
The global digital audio marketplace is projected to grow to USD$14.8bn (£11.26bn) in 2022, according to Statista, as consumers increasingly turn towards streaming audio services. The industry growth comes as a result of the ubiquity of smartphones, the popularity of connected cars, and the explosive growth of smart speakers in homes.
Triton has two lines of business:
Measurement:

Triton's measurement technology platform is the standard in the digital audio marketplace. Triton's metrics are the currency through which agencies and brands buy digital audio advertising from streaming and on-demand audio companies.

Infrastructure:

Triton provides its clients with hosting and advertising infrastructure to deliver digital audio streams with data-powered dynamic ad insertion to listeners worldwide.
"Since its inception, Triton has partnered with the largest and most successful audio companies across the nation and around the world to support the growth of the streaming audio ecosystem", said Triton co-founder and CEO Neal Schore. "Joining Scripps, a company known for its focus on the future of media, will support our continued innovation and will strengthen the products and services we offer to our clients here in the U.S., and as we continue our expansion across the globe."
Schore brings more than 26 years of experience in media, including having served as the chairman of Westwood One. Schore and his veteran management team will continue to lead Triton.
The transaction is set to close before year end. Moelis & Company served as financial advisor to Triton for the transaction.
Major Ad Exchanges Create Shared Principles to Achieve a Better Programmatic Marketplace
On Wednesday, 17 October, six global ad exchanges have released an open letter to advertisers and publishers, outlining a set of industry principles that they are committing to, in a drive to "promote clarity and trust for every participant in the market". OpenX, Sovrn, Rubicon Project, PubMatic, SpotX, and Telaria are forming a coalition to build a "lasting, high-quality, and trusted programmatic marketplace", and "unleash the full potential of programmatic advertising".
ExchangeWire speaks with Tim Cadogan, CEO, OpenX, who led the discussions to establish this joint approach, and Walter Knapp, CEO, Sovrn, about the importance of setting out these principles for the future of the industry.
Pangaea Alliance Expands Publishers, Products & Sales Team to Support Growth
The Pangaea Alliance is announcing significant developments, as the world's leading digital advertising alliance brings new solutions to advertisers and builds on a period of 65% growth over the last six months.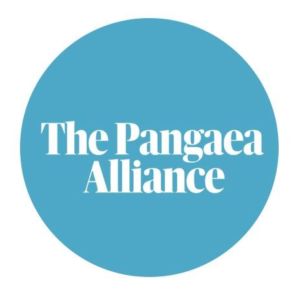 The Economist has returned under a full membership, making inventory available to advertisers as part of the Pangaea Alliance. This brings the members to six premium publishers with a combined audience of 200m unique users: CNN International, The Economist, The Guardian, Reuters, Mansueto Ventures, and Dennis Publishing sites The Week, Alphr, and IT Pro. Publisher partnerships is a key area of growth in 2018 and Pangaea will be adding further premium international publishers with global scale and high-quality content to the Alliance this year.
The Alliance is also launching an outstream video offering for the first time, increasing the ways in which advertisers can connect with the majority of the Alliance publisher's audiences.  Video capabilities are being supported through a new partnership with Teads, which will grow to provide customised video units, especially for Pangaea. This is in response to client demand and adds to the current programmatic display offering available across the Alliance's trusted and brand-safe environments.
The sales team has increased to accommodate the growing business with Ben Orford joining from Regit, reporting into Martin Bojtos, global sales director.
These developments and growth follow a significant year for Pangaea Alliance that saw AppNexus become its technology partner and a move to CNN International Commercial as the lead publishing partner last Autumn.
eyeo Takes a Stand Against Circumvention Technologies with New Taskforce
eyeo, maker of Adblock Plus and Trusted News, is launching a new taskforce that aims to support the publishing community, by helping them to understand the true ramifications of reinjecting bad adverts onto users. The company aims to work alongside publishers to develop user-friendly alternatives to so-called circumvention technology.

Since 2002, many users have opted out of seeing annoying and disruptive adverts by downloading an ad blocker. Publishers are traditionally dependent on advertising, which explains their eagerness to reinstate adverts onto their platforms by any means necessary. To meet this demand, a swarm of 'counter-measure' companies have emerged that attempt to thwart user preference by reinjecting ads where consumers have chosen not to see them.
These businesses promote their circumvention technologies to publishers as an easy way to 'recapture revenues' from their websites and blogs, by reinjecting advertisements. These tactics not only go against the wishes of users, but are ineffective and, ultimately, harmful to publisher revenue.
A YouGov study found that people primarily use ad blockers to protect themselves from intrusive and malicious adverts, to increase their online security, and to avoid being tracked over the internet. But despite the credibility of these reasons, circumvention technologies have become more popular with publishers. This has only fuelled a technological arms race between the ad-blocking and anti-ad-blocking industries.
eyeo, maker of Adblock Plus, the most-used desktop ad blocker in the world with over a billion downloads, has announced its intention to take a stand against circumvention technologies. This will be done through a new team solely dedicated to working with publishers to help them understand the true impact of circumvention and instead find more user-friendly means of engaging with their audience.  
When Adblock Plus updated to version 3.1 in April, new and significant anti-circumvention measures were introduced to the extension for the first time, which showed early results. This was a major step forward in the organisation's blocking capabilities and resulted in 103 websites being freed from reinjected ads.
However, perhaps the most impactful results of the team were its ongoing, successful counter measures against reinjection on Facebook. These efforts happened before the taskforce was even officially formed. It has been almost a year since eyeo successfully launched anti-circumvention measures on Facebook, which followed months of back and forth with the social media giant and sustained user outcry for a way to block Facebook's reinjection efforts. Now, close to a year later, the reaction carried out in response to those users ensures for them an ad-free Facebook experience.
Commenting on the move, the head of the filters department at eyeo, Jutta Horstmann, said: "Circumvention represents a huge affront to users. The user's decision to install an ad blocker is ultimately because they want to take back control of their online experience, and the rise of these new circumvention technologies goes completely against these wishes. We believe that this risks further isolating consumers, so we have created a task force, staffed with experts from all parts of the company to address this very issue."
Standard Media Index & Nielsen Establish Relationship to fuel SMI's AccuTV with Nielsen Ad Intel Data
Standard Media Index (SMI), the most trusted data company in media pricing, is becoming even more accurate thanks to a new agreement with Nielsen. SMI sources its data from the invoicing systems from media agency holding groups to see the real dollars spent on each ad buy across all media types. SMI works with five of the seven major media holding groups and many leading independents – making up 70% of the national TV market and 60% of premium digital.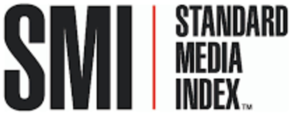 SMI's flagship national television product, AccuTVTM, models out the remaining 30% of spend using occurrence data. Beginning on 23 October, 2018, SMI will leverage Nielsen Ad Intel's occurrence level data as the underlying source of spots for this national TV product. This enhancement has many benefits. Firstly, the number of networks that SMI measures will increase by nearly two-thirds to more than 130 channels. Secondly, this new agreement will allow SMI to provide deeper insights around new and emerging ad types.
The updated SMI AccuTVTM product will be available on 23 October, 2018. The entire AccuTVTM dataset, going back to 2014, will be updated to reflect the changes and to keep all data aligned for accurate YOY comparisons.
Ad BlockingAudioProgrammaticPublisherTV