Weekly Focus APAC: Singapore Shoppers Want Unified Retail Experiences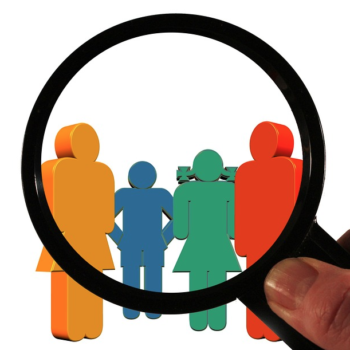 In this edition of Weekly Focus APAC: Singapore Shoppers Want Unified Retail Experiences; Indonesia Sets Up Shop on Tmall; APAC Travellers Using Corporate Cards for Personal Purchases; and Alibaba Annual Active Consumers Hit 601m.
Singapore Shoppers Want Unified Retail Experiences
Singapore shoppers look for speed, ease, and delivery of their choice and will reward retailers that provide these services with their loyalty.
For instance, 28% of consumers in the country said the ability to pay in-store for items that were not in stock, and have these delivered to their homes, would increase their loyalty to a luxury goods retailer.
Within this product segment, 31% of Singapore consumers also would be more loyal to retailers that offered them the option to purchase items online and pick them up in-store, revealed a survey commissioned by payments vendor Adyen. Conducted by 451 Research, the study was part of a wider global survey that polled 251 respondents in Singapore.
To cater to such consumer demands, retailers must be able to deliver shopping experiences that transcend sales channels, and not simply focus on the point of purchase, Adyen said.
Its Asia-Pacific president, Warren Hayashi, said: "Retail has shifted from transactional relationships to experience-driven ones. Creating a frictionless and convenient customer journey across offline and online sales channels is key to delighting the Singaporean shopper and ensuring businesses convert shoppers into customers.
"Consumer preferences also differ when they interact with different retail categories, making tailored and personalised checkouts an important strategy for businesses", he said.
According to the survey, in-store purchases still were the primary retail transaction channel in Singapore, as well as other Asia-Pacific markets, which indicated the relevance of brick-and-mortar storefronts.
In particular, grocery shopping remained steep in tradition, with 74% of Singaporeans preferring to make their grocery purchases in-store.
In comparison, fast-fashion led in terms of online purchases, with 35% choosing e-commerce as their primary buying platform for this product category, compared to 42% who preferred in-store.
Singapore shoppers, though, had no patience for queues – with 89% leaving a store in the past six months because the queue was too long. Also, 34% did not attempt to buy the item again and 27% chose to do so from another retailer.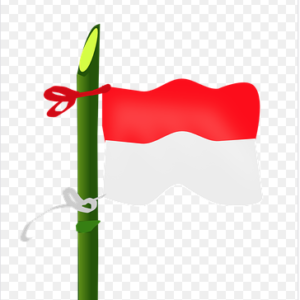 Indonesia Sets Up Shop on Tmall
The Indonesian government has led a team of local brands to set up a flagship store on Alibaba Group's cross-border e-commerce platform, Tmall Global.
Launched with the aim to increase awareness of the country's exports, the Indonesia Pavilion currently features five brands including coffee specialist Kapal Api, instant-noodle company Indomie, and biscuit maker Richeese.
Indonesian ambassador to China, Djauhari Oratmangun, said the pavilion hoped to tap Alibaba's online marketplace to introduce Indonesian products to Chinese consumers and he aimed to bring in more local brands to join the platform.
Indonesia is one of several countries that operate local pavilions on Tmall Global, including Thailand, Japan, New Zealand, and the U.S. The online site sits within Tmall and is touted as a way to enable foreign brands and retailers to reach Chinese consumers without setting up physical stores in China.
APAC Travellers Using Corporate Cards for Personal Purchases
Some 38% of travellers in Asia-Pacific have confessed to using corporate cards for personal purchases, compared to 46% of their peers in the U.S. and Europe.
At 48%, those from India were most likely to do so, followed by 40% in Australia and 38% in Singapore, according to a study commissioned by travel management company, CWT Solutions Group.
These Asia-Pacific travellers did so, despite 69% of their companies having a policy against using corporate credit cards for personal purchases.
On the flip side, 55% of the region's business travellers used their personal credit card to pay for work travel expenses, compared to the global average of 49% and 48% who did likewise in the U.S. and 44% in Europe.
Within the region, travellers from China were most likely to do so at 63%, followed by 59% in Singapore and 56% in India.
"Travel managers need to address the misuse of company cards – and also work out why
travellers don't follow the rules", said Christophe Renard, vice president of CWT Solutions Group, the consultancy arm of Carlson Wagonlit Travel.
CWT's vice president, Christophe Renard, said: "The use of personal credit cards for business expenses means companies find it difficult to track spend; and that makes it a lot harder to enforce policies. If companies don't want to issue credit cards to all employees, which is understandable, virtual credit cards are a useful compromise. Travellers don't have to use their personal cards for business expenses, and companies know exactly how their money is being spent."
Alibaba Annual Active Consumers Hit 601m
The Chinese e-commerce giant has added 25 million annual active consumers to reach 601 million across its domestic retail marketplaces for the year ended 30 September, 2018.
Mobile monthly active users hit 666 million, up by 32 million from June 2018, according to Alibaba Group in its latest quarter earnings report.
Its CEO Daniel Zhang said: "We generated synergies across our businesses, demonstrating the power of the Alibaba digital economy, which will be further showcased during our upcoming 11.11 Global Shopping Festival. Under our New Retail strategy, we are realising our vision to enable renewed growth for traditional retailers through digitising their store-based operations, powered by Alibaba's technology and consumer insights."
For the quarter, ended 30 September, Alibaba's revenue grew 54% year-on-year to ¥85.15bn (£9.5bn), with revenue from its core commerce clocking a 56% growth to ¥72.48bn (£8.09bn).
In his call with analysts during the company's quarterly earnings report, Alibaba Group's executive vice chairman Joe Tsai said growing consumption amongst China's 300 million middle-class consumers would help drive demand for online commerce, especially as these consumers look for high-quality products and have an increasingly sophisticated lifestyle.
In addition, China is expected to have 850 million middle-class consumers by 2030, Tsai said, citing projections from Organisation for Economic Cooperation and Development (OECD).
He also pointed to China's growing availability of consumer credit, with household debt at 49% of GDP, compared to 77% in the U.S. This means there is capacity to take on credit to fuel consumption in the Chinese market, he said, which he noted bodes well for Alibaba's Ant Financial business.This content was originally published in RetailTechNews.
AdvertiserChinaCustomer ExperienceE-CommerceIn-storeMobileOmnichannelPaymentPersonalisation