UK Advertising Delivers 21st Consecutive Quarter of Growth in Strongest Q3 Since 2015; Facebook Ad Placements Down 15% as Instagram Grows
by Romany Reagan on 1st Feb 2019 in News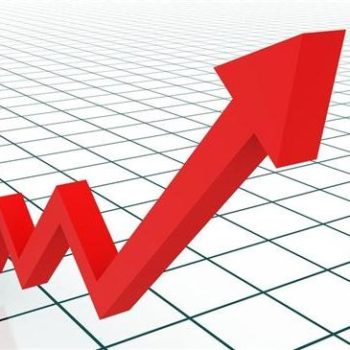 UK Advertising Delivers 21st Consecutive Quarter of Growth in Strongest Q3 Since 2015; Facebook Ad Placements Down 15% as Instagram Grows; and Bloomberg Media Launches TRIGR TV.
UK Advertising Delivers 21st Consecutive Quarter of Growth in Strongest Q3 Since 2015
UK ad spend rose 5.1% year-on-year to reach £5.6bn in Q3 2018, marking the 21st consecutive quarter of market growth and the industry's strongest third quarter of the year since 2015. This record investment highlighted in Monday's (28 January) Advertising Association/WARC Expenditure Report underpins the preliminary estimate for 2018 ad spend of £23.5bn – meaning the industry will have grown +6.0% year-on-year.
The positive figures came ahead of the Advertising Association's LEAD summit on Wednesday (30 January), which looked at the key themes of Trust, Trade & Transformation in the UK's advertising industry. Predictions of 4.6% growth for UK advertising in 2019 come amid calls from the industry for a positive deal for business from Brexit negotiations with minimal disruption.
Key headlines from the report show:
       Q3 2018 was the 21st consecutive quarter of ad spend market growth

       UK ad spend rose 5.1% year-on-year to reach £5.6bn in Q3 2018

       The preliminary ad spend estimate for 2018 remains at £23.5bn – meaning growth of +6.0% year-on-year

       Q3 2018 saw the strongest third quarter growth since 2015 – the first nine months of 2018 also saw the strongest growth since 2015

       Mobile saw a growth rate of 23.6% year-on-year in Q3, with overall internet growth at 12.3%
Overall market growth is being driven by increasing spend on online advertising, which is expected to grow 9.8% this year, following on from an estimated 13.4% rise in 2018.
In the individual formats, the positive story for digital was reflected across the board. Notably high growth was recorded for digital radio ad formats, with a year-on-year rise in Q3 of +25.1%, and in VoD TV at +11.5%. Regional digital newsbrands witnessed growth of +10.9%, with national digital newsbrands measuring +3.7% growth, and digital magazine brands +1.5%.
Stephen Woodford, CEO, Advertising Association, comments: "UK advertising continues to perform strongly, now delivering its twenty-first straight quarter of growth and demonstrating the commitment of British advertisers to investing in the growth and success of their businesses.
"As the clock ticks down to our departure from the EU, it is crucial that the Government provides the certainty we are all seeking in business. We are predicting continued ad spend growth of 4.6% in 2019; and an agreement with the EU that keeps disruption at a minimum and keeps trade and talent flowing will greatly help this growth. UK advertising is the best in the world and we need a deal that ensures we keep it that way."
James McDonald, data editor, WARC, adds: "Our projection of 4.6% growth in the UK's ad market this year is firmly based on a business-favourable outcome from the EU withdrawal agreement, and would mark a decade of continuous expansion since the last advertising recession.
"Furthermore, a preliminary estimate of 6% growth in advertising investment last year represents a faster rate of expansion than was recorded in 2017, and is therefore indicative of an industry in rude heath. This is particularly true in relation to digital ad formats, all of which are currently forecast to attract higher levels of investment in 2019."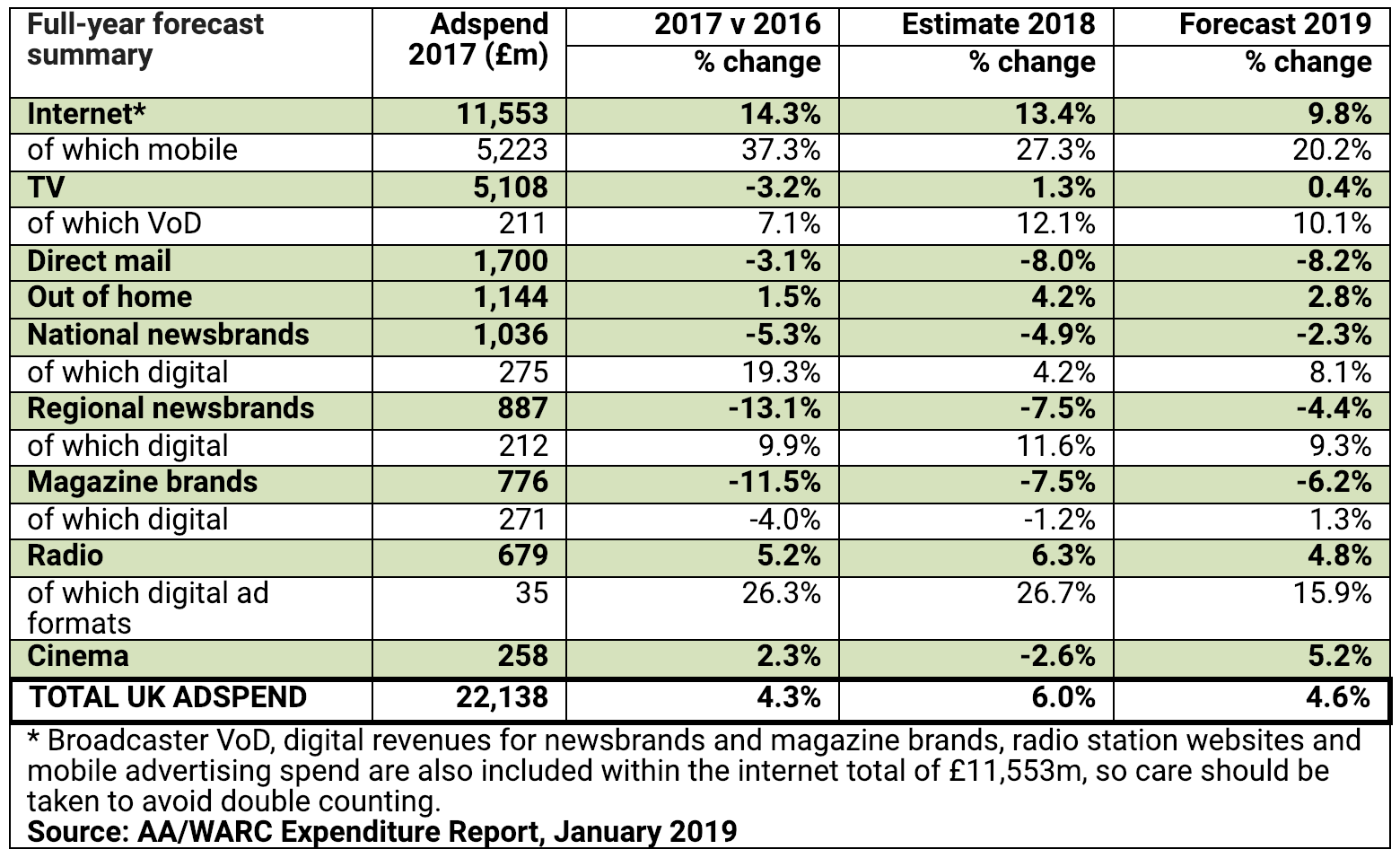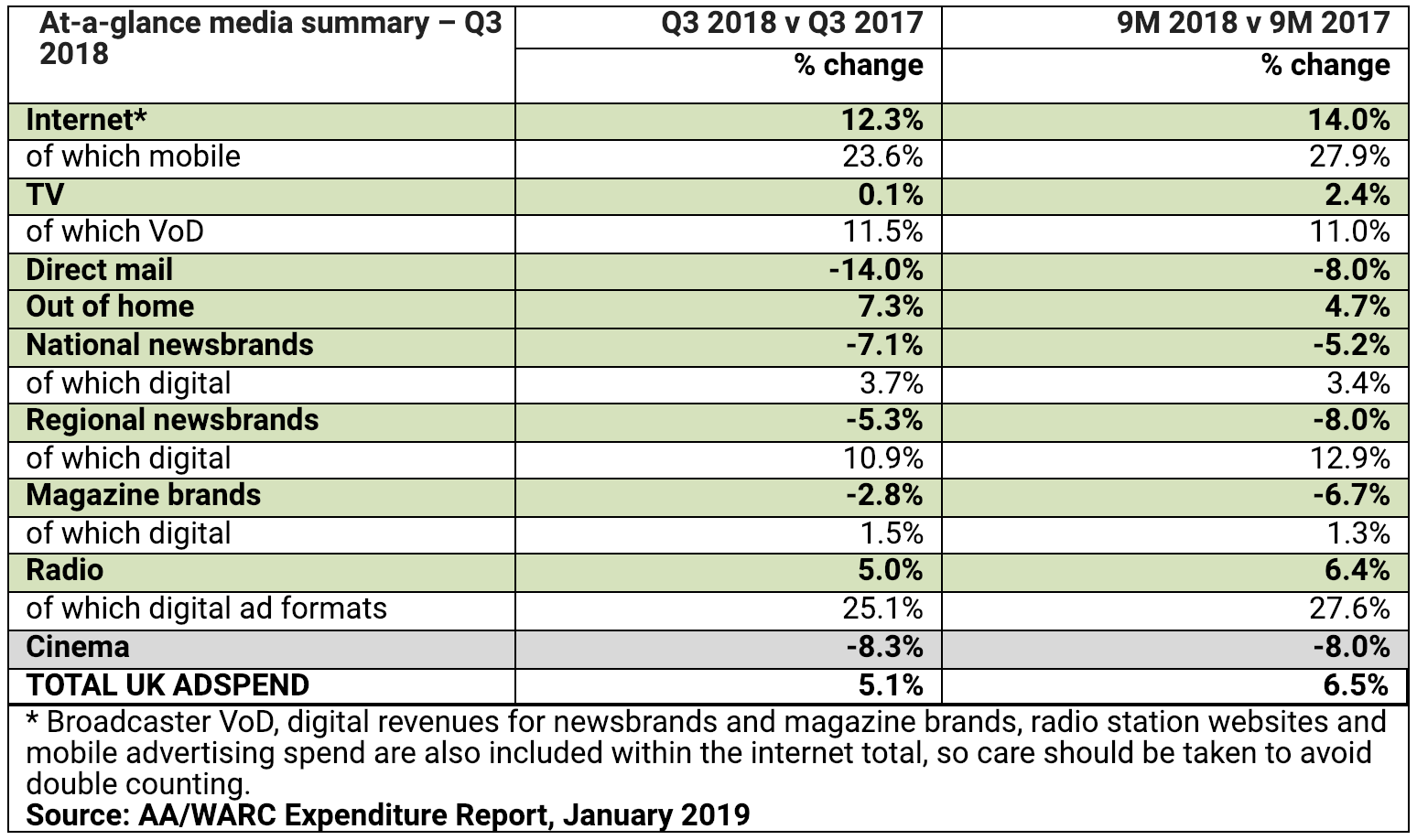 Facebook Ad Placements Down 15% as Instagram Grows
Key findings comparing Q4 2017 and Q4 2018 include:
Facebook is losing ground to Instagram, as

Facebook ad placements drop by 15% and Instagram grows by 5.5%

Marketers placing ads on both platforms simultaneously grew by over 3%, and 14% of ads are left up to the algorithm to decide

Despite Facebook itself hailing Instagram as the best platform for brand engagement, marketers are still reluctant to give up on Facebook's reach

Marketers want to choose where to place their ads, with 86% being chosen by the marketer and 

only 14% left up to the algorithm

Positions data shows marketers are still overwhelmingly opting for Feed when placing ads on Facebook (44%) though Feed ads have dropped 4% since last year

Positions data shows ads on

Instagram's Stream (feed) have dropped by 35% in favour of Stories

Marketers are trialling new formats on Facebook such as Stories and Marketplace, but are slower than we might expect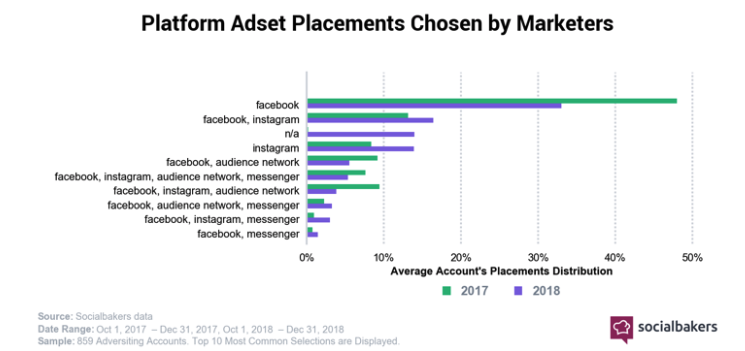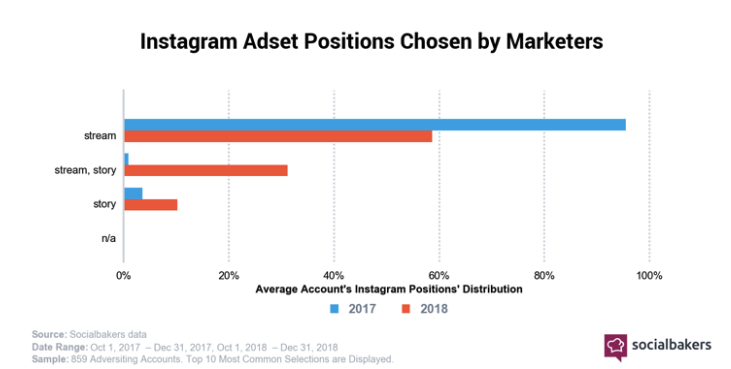 Bloomberg Media Launches TRIGR TV
Bloomberg Media Group is launching TRIGR TV, an innovative ad solution that brings the flexibility and real-time adaptation of digital advertising to linear broadcast television.
Powering TRIGR TV is a new patent-pending technology called 'Bloomberg Interlink', an overdue breakthrough in television advertising. Bloomberg Interlink serves as a bridge that connects a traditional broadcast television system to a digital ad server, enabling Bloomberg to place ads in real time and manage advertising inventory dynamically in a similar fashion to web, mobile, and OTT.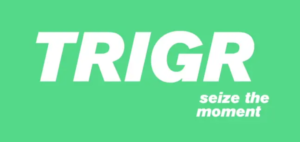 Bloomberg Interlink leverages the existing TRIGR product technology, which turns market movements into instant opportunity for brands by serving contextually relevant ads driven by market 'triggers' seamlessly across the web and social. Now, by marrying Bloomberg Interlink with the TRIGR platform, Bloomberg Media can activate this same capability across Bloomberg TV for the first time.
Innovating broadcast advertising
The current state of ad trafficking on television has not changed for decades; and the process is linear and restricted in scope with significant limitations on reaction time once advertising has been scheduled and booked. A key differentiator for digital advertising is the ability to analyse advertisements at the point of delivery and serve dynamic ads based on available inventory.
Bloomberg Media's ad innovation team sought to find a more efficient workflow to serve relevant brand messaging and advertising on Bloomberg TV as they do across digital, and developed a solution to eliminate the manual scheduling for individual broadcast ads. With Bloomberg Interlink, there is now a mechanism for broadcast systems to talk to a digital ad server, allowing for a means of translation between the two disparate systems. The unique system also translates creative asset requirements for broadcast TV factoring in differences of creative attributes between digital and TV.
By combining TRIGR TV and Interlink, Bloomberg Media is able to serve dynamic advertising on Bloomberg TV based on market movements in the same way it does across its digital platforms.
TD Ameritrade is the launch partner of TRIGR TV, with more advertisers to come in 2019. This new breakthrough in broadcast advertising creates an opportunity for brands to serve relevant brand messages to an engaged audience on Bloomberg TV, delivering instant opportunity based on real-time variables.
TRIGR originally launched in mid-2017 for digital, and has expanded on to social platforms in 2018. Since launch, Bloomberg Media has seen a consistent lift in user engagement (8-22%) when TRIGR data is used to target an advertiser's message, leading to strong advertiser adoption.
Bloomberg Media's ad innovation
TRIGR TV joins Bloomberg Media Group's ad product portfolio, which has nearly tripled from eight products in 2015 to 22 in 2019. The company continues to see strong engagement with ad experiences that create native utility to the Bloomberg user. In 2018, revenue from innovative advertising products grew by 44% and accounted for 27% of Bloomberg Media's total digital advertising revenue.
An example of a highly successful innovative ad unit is ad.apt, which enables Bloomberg to convert a simple set of brand elements into a multitude of natively designed formats for display advertising. Other high-performing ad products include Canopy, which harnesses the same proprietary tech that powers Bloomberg's digital platforms with full interactive functionality, and ScrollView, a mobile experience that reveals a brand's message as part of readers' scrolling motion.
AdvertisingFacebookMarketerTVUK