The Spanish Programmatic & Martech Industry in 2019: Predictions & Reflections
by Mathew Broughton on 13th May 2019 in News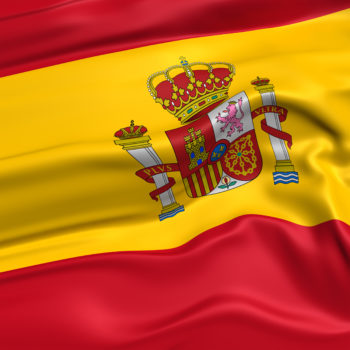 The programmatic advertising and marketing technology industries are beautifully complex ecosystems which marry technological, financial and regulatory processes. Whilst key developments and trends are often discussed at the international level, it can be easy to overlook details at a more local basis, and whether they mirror, or converge from, the global norms.
To that end, prior to ATS Madrid 2019, ExchangeWire speaks to a variety of industry professionals on their views on trends within the Spanish programmatic, ad tech, and martech space, as well as how these developments reflect the global market.
It's time to rise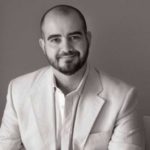 "Ray Kurzweil's Law Of Accelerated Returns mentioned: 'We won't experience 100 years of progress in the 21st century, it will be more like 20,000 years of progress (at today's rate)'. Imagine what that means for the marketing industry. Advertisers and media needs to think in a different scale, and requires the rise of all the professionals within the industry, in the era of efficiency.
"Tech needs people and people need tech. It's slave labour to exchange IOs, creativities, etc between advertisers and publishers, when this can be done automatically. But we need the people with the right set of skills to face this agile, collaborative, technological and 'full-of-data' world. Audience-centric execution and creativity alignment in context are key to engagement with consumers. Spain needs to invest fast in talent with the right set of skills to reduce the gap with other European countries.
"Transparency. When it rains, it pours. From 150 martech companies in 2011 to around 7,000 today. The market definitely needs transparency and consolidation in the martech ecosystem. I love Stephen King's movie "It" - in a way ad fraud is our "It". Nobody wants to mention it, which is the worst approach. In Spain the Faqfraud.org alliance is facing it instead of hiding. Transparency is the key to executing anything in programmatic whilst avoiding budget loss, data corruption, and even worse, legal troubles.
"Life is not black or white. IAB reports mention that 86% of brand advertisers in programmatic fully or partially in-house. At ATS Madrid we will find out if Spain is similar, but I don't have that feeling at the moment in the Spanish market. I think we're still in a really early stage. It's key for brands to understand the meaning of ad tech, transparency and data management, even more with regulation such as GDPR.
"Brands need to go step-by-step, train their teams, take responsibility and brighten up their agencies. Agencies will have more and more of an ultimate role to jump up to the next level, and this, as I have highlighted, will be done only with the synergy of technology, and especially with trained talent. People first!
"Programmatic is not an option; it's time to rise."
Juan Antonio Munoz-Gallego, Chief of Strategy Business Development, Linicom
Huge evolution in programmatic, led by the savvy consumer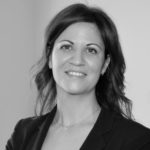 "The evolution of programmatic advertising in Spain in the last few years has been huge. There has been a marked improvement in advertisers' understanding of the market, with most now familiar and comfortable with how programmatic works – which is largely a result of the strengthened relationship between agency and tech provider.
"Slowly but surely, we have managed to leave behind the scepticism and uncertainty that some felt about programmatic when it first entered the Spanish market. The whole industry has worked together to show advertisers the benefits of programmatic, and as a result, advertisers are much more open to using it as the primary method to distribute a campaign.
"This change has happened in tandem with the rise of the savvy consumer. As our advertising ecosystem has become more sophisticated, so has the consumer – expecting interesting, original and relevant advertising content as the norm. This has meant that brands have turned to programmatic for its ability to deliver creative messages at the right time, on the right channel, to the right consumer.
"While there is still a gap between us and the more advanced markets such as the US and Germany, I am very proud of how far Spain's programmatic industry has come. With exciting things like connected TV and audio entering our market, I anticipate that programmatic will attract increasingly large shares of advertising budgets."
Natalia Papiol, General Manager Spain, The Trade Desk
Spanish programmatic industry moving at the speed of sound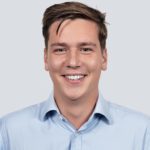 "It's in Spain that the concept of the 'Speed of Sound' was first introduced to the world by Ibn Hazm — he argued and calculated the speed of sound by echoes in the Mosque of Cordoba. While the concept of header bidding may not have been introduced in Spain, the programmatic industry is certainly moving at the speed of sound here. It has been one of the fastest and earliest adopters in Southern Europe.
"Today, nearly all large-scale publishers in Spain have a set-up with client-side header bidding and server-side solutions. The publisher side is very advanced in terms of inventory set-up, but the market has been much slower to make moves in other aspects of their business. For example, across all of Europe, Spanish publishers have a lower percentage of revenue from deal IDs (compared to overall programmatic spend). Though this revenue can and will evolve in the future with the rise of identity solutions.
"For the uninitiated, identity solutions — specifically people-based identifiers — allow brands to activate media directly against their CRM files. Globally, they're bringing a greater amount of budget out of the walled gardens and into the open web (i.e. publishers' pockets), while simultaneously providing buyers with more choice and access. They have the capacity to change the game, especially on the buy-side.
"I look forward to discussing these new common identity initiatives across Spain in the weeks and months to come."
Charles Emeriau, Director, Publisher Sales at Index Exchange
Demand for connected TV is outweighing supply in Spain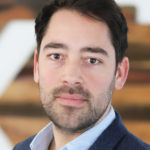 "OTT advertising is seeing marked growth across Europe as audiences transition to increased online TV viewing. The Spanish connected TV advertising market, in particular, is set for considerable growth with revenue predicted to rise from a comparatively small base to around €105m (£89.8m) by 2020. (MTM & SpotX, 2017)
"Smart TV penetration in Spain is lower than the European average, however, key market enablers are in place which suggests that the region will see this rise to around 50% by 2020 increasing the opportunity for advertisers to reach new audiences. High-speed broadband and services are widely available throughout Spain, which can support TV viewed over the internet, unlike in some other European countries.
"In Spain, we see that demand for connected TV advertising is outpacing supply. Global advertisers and agencies, including P&G and Nestlé, want to reach their audiences in the lean-back, big screen environment alongside premium TV content with all the added benefits of real-time data reporting.
"The World Cup and Olympics were good examples of the expanding commitment to making more premium TV inventory available online and across devices. Further investment into OTT solutions from major broadcasters, such as Atresmedia and Mediaset, will be critical for the wider growth of connected TV advertising in Spain."
Edward Wale, Managing Director, UK and Spain, SpotX
Owning the audience is critical to long-term success
In recent years, publishers have watched their organic reach plummet in the wake of Facebook algorithm changes and they struggled to make sense of data constrained to the walled gardens of search and social platforms. Many came to the realisation that owning their audiences is critical to the long-term success of their business.
Tech companies like Taboola, armed with AI technologies and user data, have become strategic partners to publishers, enabling them to build audiences, keep visitors engaged, and monetise. All while creating an experience that people love.
When users see a recommendation for relevant content at the right moment, as they're ready to explore, they engage. The combination of technology, data and UX we bring to our partners, enables them to thrive in these challenging times.
Programmatic buying is important, as it creates opportunities to scale fast. By leveraging technology for media buys, advertisers and publishers can realise better performance at scale. While Spain is somewhat lagging behind other European markets, we're seeing steady growth of programmatic buying year after year.
Pilar Valcárcel, Country Manager, Spain and Portugal at Taboola
Spain due to benefit from arrival of major programmatic trends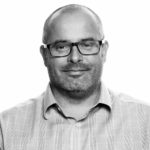 "According to the latest IAB study, Spain's programmatic market share has grown up to 31%, slowly catching up to the rest of Europe, where some markets already surpassed the 50% mark. Advertisers have been key to increasing adoption levels, whereby almost every major advertiser is spending via programmatic. Once our ecosystem around security and transparency improved, new opportunities were automatically unblocked. We at Verizon Media are proud to have actively partnered with the IAB and the TAG (the Trustworthy Accountability Group) to help build an industry-wide foundation for combating fraud.
"In terms of formats, native and audio ads have started to gain traction with buyers, and it's been a particularly good year for programmatic video, as we see a steady and constant shift from TV to digital. Advertiser objectives continue to focus on reaching audiences via online and connected TV, as traditional TV usage is slowly declining.
"In the near future, Spain will also benefit from the arrival of major programmatic trends: the launch of the new OpenRTB 3.0 protocol, the rise of artificial intelligence, the start of DOOH, and more importantly, 5G (where Verizon plays a role on a worldwide scale) will help accelerate the growth of video ads in ways one cannot even imagine."
Simon Halstead, Head of Exchanges and Supply, Ad Platforms EMEA, Verizon Media
ATS Madrid 2019 will be held on 30th May at CaixaForum Madrid, further information and tickets are available here
AdvertisingATSATS MadridProgrammaticPublisherTV