Taptica International Rebrand Reflects Video Advertising Leadership; Bidstack Reveals Results of Independent Study by Lumen Research
by Mathew Broughton on 28th Jun 2019 in News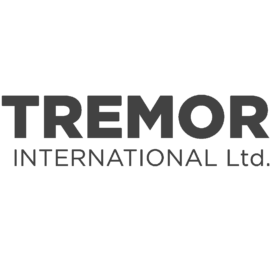 In this weekly segment, ExchangeWire sums up key industry updates on ad tech from around the European region – in this edition: Taptica International rebrand reflects video advertising leadership; Bidstack reveals results of independent study by Lumen Research; digital ad spend to reach USD$520bn (£409.9bn) by 2023; 75% of consumers fail to recall brands from ads deemed "viewable" by the industry; and addressable and connected TV formats set for biggest increases in programmatic activity in 2019.
Taptica International rebrand reflects video advertising leadership
Tremor International Ltd (AIM: TRMR), a global leader in advertising technologies, has announced that it has rebranded, changing its name from Taptica International to Tremor International, positioning itself as one of the leading independent video advertising companies in the US. Tremor International will function as the parent company for three separate divisions: recently acquired Tremor Video (branded video advertising) and RhythmOne (media), as well as Taptica (performance advertising).
Tremor International, which saw a 31% YOY increase in revenue in 2018 to USD$276.9m (£218.3m), has a strong history of significant and repeated YOY growth that goes against the grain of the typical digital advertising company. Its growth strategy centers on anticipating market shifts – Tremor International has nimbly moved from desktop to mobile, then from mobile to video and has now expanded its Advanced TV product suite.
With an increased focus on providing connected TV (CTV) and over-the-top (OTT) video solutions driven by expanded audience data and supply to advertisers across the entertainment, automotive and retail categories, among others, the company has strengthened its footprint in the West (Los Angeles, Denver), Midwest (Chicago, Detroit, Minneapolis) and South (Atlanta, Dallas) regions, as well as in Canada (Toronto). On the global stage, the company has plans to fortify its offerings in Europe in due course. Expansion in Asia-Pacific will follow in H2 2019.
Speaking exclusively to ExchangeWire, Ofer Druker, CEO of Tremor International, said: "The rebrand to Tremor International is a positive strategic change for our business. In recent years we have strengthened our position within the video advertising market, through our acquisition of Tremor Video DSP in 2017, and more recently, RhythmOne. With an increased range of opportunities for brands and advertisers to reach new audiences through video formats, we appreciate the growing demand for advertising technology businesses to meet this need and we are looking forward to the opportunities that lie ahead."
Bidstack reveals results of independent study by Lumen Research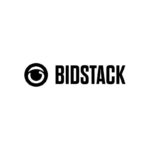 Bidstack Group (LSE:BIDS), the native in-game advertising group, has announced the results of an independent study which used eye tracking technology to measure and predict visual engagement with advertisements across several of its gaming titles.
The study was carried out by Lumen Research Limited, an attention technology company which has developed eye tracking software. Eye tracking offers a scientific and objective measure of the reality of attention. Instead of asking questions about what people thought they saw, Lumen's technology monitors what they actually looked at.
The study was designed to discover how much attention Bidstack adverts receive during a typical gamer session, to identify the kind of in-game ads that perform best and to compare native in-game advertising to digital browsing norms.
The results were extremely positive for Bidstack, as its ads outperformed online browsing norms across all the titles tested, in some cases by more than double. When gamers who play every day interacted with Bidstack's ads they performed well above industry standards – demonstrating their value as an audience.
James Draper, CEO of Bidstack, commented: "We are thrilled with the outcome of this study which gives us independent proof that our product works in a demonstrable way for our clients.
"The results indicate that our advertising inventory outperforms display advertising in terms of brand recall, when exposed to a gaming audience which is an incredible result for the new industry and vertical we are building. "We are working to create a net new advertising category and, in doing so, media planners across the world will begin to recognise native in-game advertising alongside existing categories such as out of home or online display advertising."
Digital Ad Spend to Reach USD$520bn (£409.9bn) by 2023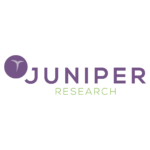 New analysis by Juniper Research forecasts that total spend on digital advertising will reach USD$520bn (£409.9bn) by 2023; rising from USD$294bn (£231.7bn) in 2019. This is an average annual growth of 15% over the next 5 years; driven by the use of AI-based programmatic advertising to deliver highly targeted ads. Digital advertising includes online, mobile browsing, in-app, SMS, DOOH (Digital-Out-of-Home) and OTT (Over-the-Top) TV services.
The new research, Future Digital Advertising: Artificial Intelligence & Advertising Fraud 2019-2023 found that Amazon's emerging digital advertising business, driven by its unparalleled consumer retail data, will drive the company to capture 8% of global digital ad spend by 2023. This is forecast to rise from 3% in 2018.
Amazon's advertising revenue to reach USD$40bn (£31.5bn)
The report forecasts that Amazon's advertising revenues will reach USD$40bn (£31.5bn) by 2023; a growth of 470% from its advertising revenues in 2018. The company will leverage its retail data and heavy investment in machine learning to offer efficient targeting via its advertising platforms, and attract users from the established duopoly of Google and Facebook.
According to the study, Google's advertising revenues will exceed USD$230bn (£181.3bn) by 2023. Despite this, it forecasts that the company's global market share of digital advertising spend will fall 1% over the next 4 years due to the growth of competing platforms, including Amazon and Baidu.
Machine learning key to securing return on ad spend
The report anticipates advertising platforms will focus on increasing access to contextual advertising traffic data to maximise the efficiency of machine learning for targeting abilities. As a result of these efforts, 75% of global online and mobile ads are forecast to be delivered via AI-based programmatic advertising by 2023.
Research author Sam Barker noted "Giving algorithms access to the vast amounts of data generated by advertising traffic, including purchasing habits, user buckets and geographical location, is critical to enabling advertisers to secure a return on their ad spend."
75% of consumers fail to recall brands from ads deemed "viewable" by the industry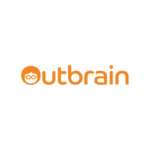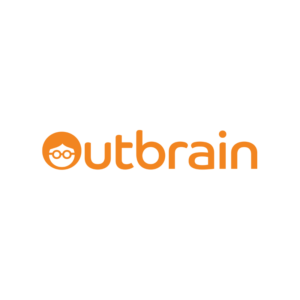 Outbrain, the world's leading discovery and native advertising platform on the open web, announced it has released a study that casts doubt on the current industry benchmark for viewability, as defined by the Interactive Advertising Bureau (IAB) and the Media Ratings Council (MRC).
The methodology of the advertising research study was conducted online and presented 1,000 UK consumers a series of ads conforming to minimum viewability standards. Part of the study found that three-quarters of consumers could not recall the brand related to the ad.
The IAB currently defines viewability as 50% of pixels visible on-screen to the user for two consecutive seconds. The research suggested that beyond the baseline metric of viewability, user experience is a significant influence on consumers' brand recall. 190 media professionals were also surveyed in the study. 25% of the professionals were unsure of how the IAB defines a viewable ad, and 19% thought more than 50% of pixels had to appear on-screen for more than 3 consecutive seconds. Only 11% stated that the current IAB definition of a "viewable" ad was ideal. "As an industry, we have a challenge around how we measure viewability vs engagement" said Gilad de Vries, SVP Strategy at Outbrain. "Instead of focusing on more accurate engagement metrics, brands are still overpaying for higher viewability, and falsely assuming this guarantees higher engagement. "
Additional findings revealed the following from consumers:
– 95% are more likely to have a negative attitude towards a brand that interrupts browsing.
– 57% said relevancy was the most important factor in engaging with ads.
– Pop-ups were voted the most annoying ad formats (56%), followed by auto-play video with sound (45%).
– 44% are most likely to trust a product if it is advertised on a premium publisher site.
– 26% said banners at the top of the page capture their attention most.
– 24% stated content recommendations at the end of an article captured their attention most.
– 20% will pay more attention to content from the same brand in the future after seeing a relevant ad from them.
Addressable and connected TV formats set for biggest increases in programmatic activity in 2019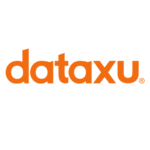 A new report reveals the maturity of the advanced TV industry across the UK, France and Germany. The research, undertaken by leading marketing software provider dataxu, in collaboration with London-based research company Sapio, collates the responses of over 2000 consumers alongside 200 media agencies and brands. The insights reveal how new TV formats are being adopted meaning advertisers and agencies have more options in their TV toolkit to target consumers. As a direct result, the TV advertising industry is poised for continued expansion in the next 5 years.
In spite of the rapid growth of the subscription economy, with Netflix and Amazon Prime identified as streaming service favourites among consumers, paid subscription services actually capture a lower share of viewing. In the UK, paid subscription services account for 30% of viewing time, followed by Germany (29%) and France (25%).
However, age was also shown to be a strong differentiator based on the formats through which TV is consumed. Sapio's findings indicate Traditional TV to be the preferred viewing format for those in the 66+ age demographic, corresponding to 90% in France, 84% in Germany and 71% in the UK. Nevertheless, younger generations opt for paid subscription services, 44% of which are in France, 47% in Germany and 45% in the UK – which reinforces just how much television, as a medium, is evolving.
Mike Shaw, VP International, states: "Advanced TV is bursting with potential. With consumers increasingly leaning into new formats, advertisers have to rise to the challenge of refining their targeting approaches. Through our research, we understand this is an area which requires more sophistication so that truly memorable ads can really stand out with the target audience. In fact, we can expect to see significant changes in personalised advertising in the next few years. Overall, it is gratifying to see how optimistic both media agencies and brands are about the great potential of Advanced TV, which bodes well for broadcasters even in a climate of significant change."
Media agencies and brands alike view Connected TV as a strong investment. When asked about their predictions for the future of Connected TV, 50% of businesses in the UK say they plan to increase inventory buying significantly over this time period, with 33% in Germany and 29% in France.