ID5 Releases Its Universal ID Solution Via Prebid; LUMA Presents Q2 2019 Market Report
by Mathew Broughton on 12th Jul 2019 in News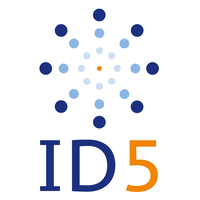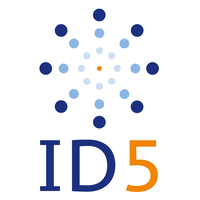 In this weekly segment, ExchangeWire sums up key industry updates on ad tech from around the European region – in this edition: ID5 releases its universal ID solution via Prebid; LUMA presents Market Report Q2 2019; Pubstack secures USD$2.3m (£2.05m) in funding; mediasmart partners with zeotap; and Kantar launches new services enabling direct integration with TGI consumer data.
ID5 releases its universal ID solution via Prebid
ID5, an independent identity solution for digital advertising, has announced that its Universal ID is now available in Prebid.js to publishers and ad tech platforms globally. Publishers can retrieve the ID5 ID, store it on a first party cookie and pass it to their demand partners via a simple on-page configuration. Bid adapters in Prebid can listen to the ID5 ID and send it to their RTB demand partners on 100% of impressions.
Speaking exclusively to ExchangeWire, Mathieu Roche, ID5's co-founder & CEO said, "The launch of Universal ID is a major milestone for ID5, and for the entire programmatic ad tech industry. For the first time, SSPs, DSPs and DMPs can trade with each other using a common currency in the form of a scaled, neutral, shared user identifier. Our industry needs an identity framework that enables us to move beyond third party cookies while respecting users privacy and protection of each platforms' competitive advantage. We believe that Universal ID achieves these goals by providing a privacy-by-design, commoditised identification solution to the entire industry. We are very excited to make this solution available to all publishers and ad tech platforms via a native Prebid module and will be working on new integrations in the coming months to make sure the ID5 Universal ID becomes the standard user identification method for digital advertising."
LUMA presents Market Report Q2 2019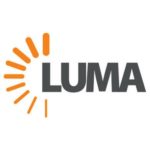 LUMA's latest Market Report highlights the public and private markets during Q2 2019. It was a particularly strong quarter for M&A, with the most deal activity of any quarter over the last year, in both volume and deal value. This was not limited to a single sector, as M&A activity was up across all coverage areas, Ad Tech, MarTech, Digital Content, and D2C. In the public markets, ad tech and martech both saw another quarter of growth, though there remain clear delineations between over-and-under performers in each sector.
Highlights of the quarter include the following:
- Google, Salesforce, and Publicis Groupe's multi-billion-dollar, data-centric acquisitions
- Two scaled deals out of the Convergent TV space
- Sizmek's break-up and Amazon's new position as an ad server
- DTC brand M&A and fundraising activity
- Market performance of publicly traded ad tech and martech companies
- 30+ notable financing rounds across ad tech, martech, digital content, and DTC
Pubstack secures USD$2.3m (£2.05m) in funding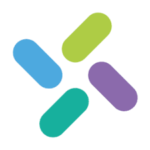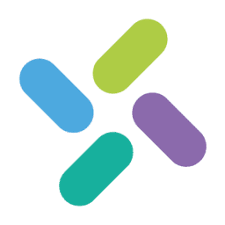 After launching in the French market, Pubstack has closed a USD$2.3m (£2.05m) seed funding round with venture capitals and industry-renowned business angels.
Less than eight months after its launch, Pubstack already counts among its customers some of the largest digital media in France: Webedia (Allocine, Jeuxvideo.com), Adverline (La Poste), CCM Benchmark (Figaro Group), M6 and The Moneytizer. The young startup is also closing its first international customers.
The rapid adoption of Pubstack's platform among Ad-ops teams confirms the emergence of new needs related to header bidding adoption and first price auction. It also demonstrates the rapid evolution, as well as the complexity, of the overall market.
mediasmart partners with zeotap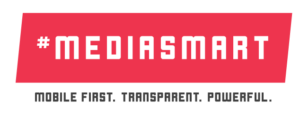 mediasmart, a self-serve mobile demand side platform, has announced that is has completed its integration with zeotap, a global deterministic identity and data platform that sources enterprise-level data, at scale. This partnership will allow mediasmart's clients to access and activate zeotap's high performing targeting segments across the EU, US and India.
"We want to make our deterministic targeting and identity data widely accessible to brand advertisers across their different preferred channels. We're excited to expand our data touchpoints, while giving the opportunity to mediasmart's clients to improve their marketing ROI." says Daniel Heer, CEO & Founder of zeotap.
Noelia Amoedo, mediasmart's CEO said, "We prioritise our partnerships based on the additional value we can bring to our advertisers, and we are very proud of this approach. Zeotap´s data can help our customers reach their target audience much more effectively, and they can measure the impact of using audience targeting in real time."
Kantar launches new services enabling direct integration with TGI consumer data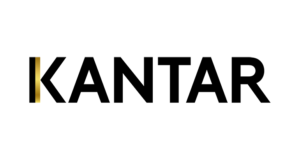 Kantar has announced the launch of new services which will for the first time allow marketers to directly integrate their own datasets with TGI consumer data, enabling enhanced audience profiling for campaign planning and digital media activation.
The services comprise both the integration of TGI segments into other Kantar client surveys and the enrichment of clients' own first party datasets via direct TGI data integrations.
TGI consumer data is already used by hundreds of media agencies, media owners and brands as the currency for media planning and buying thanks to its unique breadth and depth. This new launch enables a whole new level of campaign planning through the direct integration of audience profiles into client planning and buying activities, representing a dramatic enhancement in the value of TGI consumer data to the UK media industry.