Axel Springer's Former Head of Data Products Joins 1plusX
by ExchangeWire PressBox on 20th Aug 2019 in News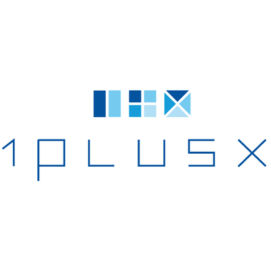 Carolin Bink, Axel Springer's head of data products at Group level until July 2019, and previously head of data & performance at Axel Springer's Media Impact, has joined 1plusX, the profile platform developed by two ex-Google directors.
Over the last three years, Carolin's been using 1plusX to develop and implement highly successful data strategies for the two Axel Springer companies and their clients. The click-through rates of Axel Springer's Media Impact tripled fast, much to the appreciation of media titles and advertisers alike.
A passionate evangelist of data management best practice, Carolin has been sharing her thought-leadership and strategies at seminars across Europe, including at the Association of Online Publishers. As a previous 1plusX client – someone who has interrogated numerous data management suppliers and has an intimate knowledge of how to get the best out of data – she is a natural advocate of 1plusX.
"As a data management platform, 1plusX offers the most extensive criteria for defining and building bespoke audiences. Rather than offering rigid, pre-segmented, broad audiences, campaign managers can get creative with 1plusX. They can define unique, targeted audiences for each individual ad campaign. 1plusX enables them to type-in specific keywords to target hyper-relevant consumers by their real-time interests – much like they would use a search engine. Campaign managers can generate completely unique mass audiences of hyper-targeted, statistically relevant consumers within just 24 hours and four clicks," she said. "This is because 1plusX is more than just a data management platform – it is a fast, easy-to-use and accurate profile data source. It creates profiles for pages of content as well as consumers. This is a significant data strategy, encouraging the industry towards cookie-less targeting."
Carolin Bink will report directly to 1plusX's CEO and Co-Founder, Dr. Ing. Jürgen Galler, who said, "The online video and games sector experience that Carolin gleaned at Matomy Media Group, ad2games and evania clearly contributed to her creative, mulitmedia content approach to data strategies. Of course, she's been a superuser of 1plusX, so has a great deal to teach our current clients. However her media agency experience will also help the numerous planners and buyers turning their attention to 1plusX as they acknowledge the limitations of their current data offerings."

1plusX
We think pinpointed targeting is the key to online marketing success. That's why we designed a platform that is giving you data insights to make your online business measurably more successful. 1plusX software ingest your data and learns from it in…
TagsData