British Gas Engaging Audiences with Personalised Video
by ExchangeWire PressBox on 29th Oct 2019 in News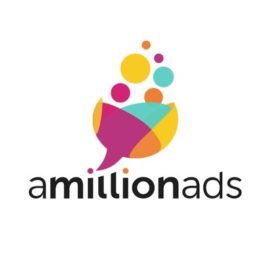 British Gas, working with nucleus, has become the first advertiser to utilise a new personalised video platform from A Million Ads.
A Million Ads now creates personalised video ads, serving messages to viewers with a dynamic video, that speaks to them personally, taking video advertising from a passive viewing experience into a truly engaging experience with a brand.
For the very first time, nucleus and A Million Ads were able to bring Wilbur the Penguin to life by having him call out the viewer's location and device type. In addition, the soundtrack is contextual, with the voice-over reacting to the viewer's local temperature; a media first made possible by the 13,048 possible variants created.
You can explore the Britsh Gas personalised video ad here.
Steve Dunlop, Founder and CEO of A Million Ads said, "Personalisation is the only way brands should be thinking about how to reach their audience. We provide the tools but also the creative approach and it's great to have British Gas pioneering video personalisation with us."
Jill Dougan, Marketing Director at British Gas said, "We were so excited to be part of the Personalised Video launch with A Million Ads. We've been running personalised audio campaigns with A Million Ads for nearly 2 years now and have seen fantastic results. We can't wait to leverage the power of personalisation on video campaigns."
Grace Raymond, UK Media Lead at nucleus said, "Dynamic Audio has allowed us to deliver personalised creative based on multiple data points such as weather, location and time of day. To be able to extend this execution to video allows us to be reactive, relevant and creates synergy across these two channels. At a time where brands are demanding dynamic solutions across video channels, this product is hugely exciting in its potential."
The campaign is live across the UK from 21st October and will run on Spotify via The Trade Desk.

A Million Ads
A Million Ads are the personalization experts. Think music streaming ads that know what city you are in, or radio ads on your smart speaker that know if it's raining outside. Our ads are more context aware and relevant to the listener, and so perfo…