Agencies Join JICWEBS Blockchain Pilot; PubMatic Releases Q3 2019 QMI Report
by Mathew Broughton on 15th Nov 2019 in News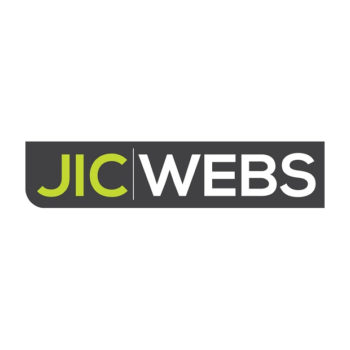 In this weekly segment, ExchangeWire sums up key industry updates on ad tech from around the European region – in this edition: Agencies join JICWEBS blockchain pilot; PubMatic releases Q3 2019 QMI report; Impact expands mobile partnership capabilities; The Trade Desk releases consumer streaming survey; and Jivox launches IQiD.
Agencies join JICWEBS blockchain pilot
JICWEBS, the cross-industry committee which defines standards and best practice for digital advertising, has confirmed additional participants in their pilot project which evaluates how blockchain, or Distributed Ledger Technology (DLT), can contribute to resolve the trust, transparency and inefficiency problems the digital advertising industry is facing.
Five major advertisers and their agencies are participating to the pilot – Unilever, Nestlé, McDonald's, Virgin Media and O2 are joined by Mindshare, Zenith, OMG and Havas. The other trial participants come from across the supply chain, including publishers and a range of demand and supply side providers.
ISBA, one of JICWEBS' founding members, is separately conducting a study of the programmatic supply chain. The ISBA study is an end-to-end industry market audit looking to understand the distribution of costs across the supply chain. The two initiatives complement each other: the ISBA study will provide a "snapshot" of some of the major problems the industry is currently facing, while the JICWEBS pilot is evaluating how a DLT technology platform could be a permanent solution to handle these problems.
Stephen Chester, Director of Media, ISBA, commented 'We're pleased to see good progress being made in the efforts to increase all stakeholders' understanding of the digital supply chain. Our own Programmatic Supply Chain Transparency Study – conducted by PwC – will provide the industry with empirical evidence that it needs to underpin and drive forward any future technological solutions.'
Richard Reeves, Managing Director, AOP, commented 'We welcome all initiatives that increase transparency for our members, and shed light on where advertising spend is being distributed across the digital supply chain.'
PubMatic releases Q3 2019 QMI report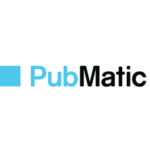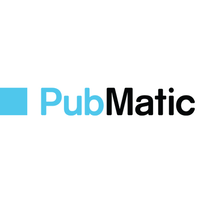 Premium digital advertising technology company, PubMatic, has released the findings of its third Quarterly Mobile Index (QMI), highlighting three key Q3 2019 trends. The report provides both advertisers and publishers with insights around mobile advertising, leading to smarter programmatic strategies and future mobile opportunities.
In the latest report, the findings showcase the effects that the massive growth in mobile ad buying has ushered, bringing in the newest era of mobile programmatic advertising. PubMatic's Q3 2019 QMI report reveals the following top three trends to watch:
- The next wave of mobile advertising is here: Ad monetisation growth within mobile advertising will now come from more time spent on new formats, as the critical mass of mobile users focuses less on programmatic practices.
- The honeymoon phase for video and mobile isn't over, and the industry is expanding around them: Mobile video continues to be the fastest growing format across all environments, with inventory increasing 31% over last quarter, with the expectation that spend will increase proportionally.
- Mobile header bidding Has finally evolved as a standard industry practice: Header bidding is spurring further mobile ad monetisation, which accounted for more than half of header bidding transactions in Q3 2019, a dramatic rise from 41% last quarter.
As mobile continues to see double digit growth, despite already maintaining market dominance, the programmatic practices being done in developed markets has created more prosperity among emerging markets. Based on PubMatic's research, mobile ad platform spending continued to grow aggressively in Q3, rising 28% over last quarter, while desktop ad platform spending declined slightly over the same period. In this new era of programmatic mobile advertising, mobile-first economies can expect even faster adoption than with developed markets.
Impact expands mobile partnership capabilities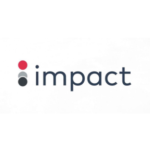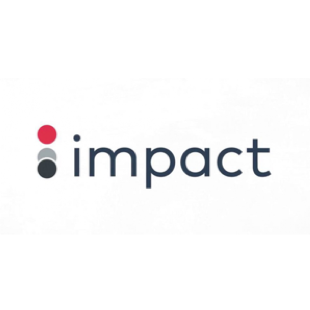 Impact, a global leader in Partnership Automation, has announced an expansion of Impact's Partnership Cloud, to help mobile marketers drive high-value app installs, prevent fraud, and manage all their partnerships in one place.
These capabilities give mobile marketers better access to the emerging partnership economy, helping them not only identify new growth opportunities beyond search and display ads but also manage these new partnership lifecycles from discovery and recruitment to optimisation.
According to eMarketer, 87% of new app users never open the app again after seven days. Furthermore, 25% of all app installs are fraudulent or misattributed. Due to the prevalence of installs that are either fake or do not result in engagement after the initial download, mobile marketers have been challenged with seeing a return on their advertising and marketing spend. With Impact's Partnership Cloud, mobile marketers can manage their acquisition strategy at scale by focusing on direct relationships and quality; they are also able to track success and pay out by a CPI+ model that looks at post-install engagement versus traditional CPI.
The Partnership Cloud handles the full partnership lifecycle for mobile app marketers:
– Discover/Recruit: Find other mobile websites, apps, and influencers who can refer new users to an app, and recruit them into a program with automated recruiting.
– Contract/Pay: Create CPI+ contracts to reward partners who are driving app installs that result in valuable downstream app transactions, then automatically pay partners in their own currency when conditions are met.
– Track: Understand what's contributing to growth by tracking which partners are driving app installs and downstream in-app conversions, across web, app and other channels.
– Engage: Build out training and communications drip campaigns, task management and full CRM to ensure partners remain maximally productive.
– Protect and Monitor: Filter out fraudulent or mis-attributed installs; this allows mobile marketers to validate traffic, get the most out of their budgets and further drive more rewarding engagement.
– Optimise: Measure the incremental contribution of all app partners and determine who is adding real value; drive efficiencies to maximise budget.
The Trade Desk releases consumer streaming survey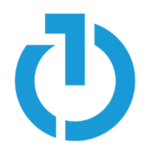 The majority of UK consumers (60%) won't pay more than £20 per month for TV streaming services, with £10 the maximum monthly amount for a quarter (26%). That's according to new research by The Trade Desk, which reveals just how judicious consumers are with their streaming spend, despite the growing number of subscription-based TV streaming services in the UK.
With a backdrop of growing competition and finite subscription fees, TV content providers are under increasing pressure to raise revenue in order to pump out the premium content that viewers have come to expect. However, the research also suggests that UK's savvy streamers would welcome advertising as a way to manage the cost of streaming services, while also creating a lucrative source of additional income for TV companies.
A huge 90% of Brits currently subscribe to at least one streaming service, according to the survey. At the same time, they are open for different advertising options. For example, for 59% of them advertising on TV streaming services like Netflix in exchange for a free subscription would be an option; another option for almost half (47%) would be, if advertising gave them access to content at a cheaper price.
But timing is tantamount when it comes to TV ads. According to the research, 87% of respondents would be open to seeing ads at least sometimes if it meant they could watch a whole show afterwards, for free and without interruption - suggesting a shift away from traditional linear ad breaks is in order for those services that do show ads.
"As a nation of boxset lovers and binge-watchers, it's no surprise that so many Brits have signed up to streaming services - a move that has further bolstered the UK's position as one of the leading TV industries globally. But while people want to access premium content, there's a limit to how much they're willing to spend on it." said Dave Castell, GM of Inventory and Partnerships at The Trade Desk. "With numerous new services set to enter an already-saturated market over the coming months, I believe that the ad-free subscription model currently favoured by many of the big players simply won't generate the capital needed to create the content viewers crave."
Jivox launches IQiD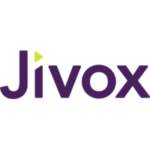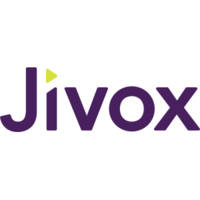 Jivox, a leader in personalised digital marketing, announced today that Jivox IQiD, a technological solution for user identity, enables brands to personalise dynamic creative (DCO) at scale using first-party data they own as well as contextual triggers. With this first-party deterministic identity graph, brands are empowered to build 1:1 relationships with individual consumers without having to rely on third-party cookies. The new technology is available immediately as part of the Jivox IQ Enterprise version.
By way of "silent tracking," marketing technology platforms use third-party cookies—often without consent—to identify users and their preferences. Such data is then packaged and sold to brands, leveraged for ad targeting and content customisation. In recent years, increasing consumer outrage and privacy concerns have driven web browsers to take aggressive steps to disable the collection of data without user consent.
"As the leader of personalised digital marketing, we have a responsibility to listen to consumers and brands. We use technology to ensure that brands are compliant with consumer privacy while serving consumers the precise, relevant content that they so desired," said Diaz Nesamoney, Founder and CEO, Jivox. "We were one of the first marketing technology platforms to embrace GDPR, and we are already implementing CCPA. We wanted to continue leading on privacy by being the first to provide brands with a better way to continue personalising experiences for consumers while being compliant with data privacy and consumers' demand for consent in the use of their data."
Ad FraudBlockchainIdentityMobileStreaming