Integral Ad Science Acquires ADmantX; Digital Publishing Revenue Declines
by Mathew Broughton on 22nd Nov 2019 in News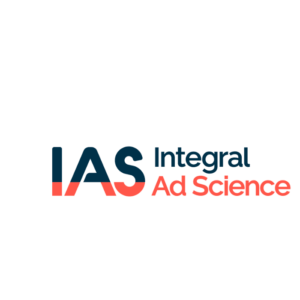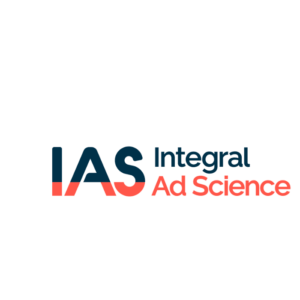 In this weekly segment, ExchangeWire sums up key industry updates on ad tech from around the European region – in this edition: Integral Ad Science acquires ADmantX; digital publishing revenue declines; Ad-Lib raises USD$6m (£4.6m); Ocean Outdoor offers to purchase AdCityMedia; IAB Europe announces results of CMP compliance check.
Integral Ad Science acquires ADmantX
Integral Ad Science (IAS), a global market leader in digital ad verification, has announced the acquisition of ADmantX. The transaction brings together the leading provider of contextual intelligence solutions with IAS's powerful suite of ad verification products, enabling publishers and advertisers to match ads with relevant online content at the page level.
With the volume of digital content booming and increased data privacy concerns worldwide, contextual relevance has never been more important to the advertising industry. Through natural language understanding and machine cognition, ADmantX technology delivers near-human comprehension of online content - at scale. This next-generation capability delivers value for both advertisers and publishers by better matching ads to relevant content without limiting reach.
"ADmantX shares our bold and disruptive vision to use science as the foundation of building innovative and effective solutions," said IAS CEO Lisa Utzschneider. "Adding this sophisticated contextual technology to our global product suite unlocks unprecedented contextual classification at scale, enabling precise ad targeting for marketers."
Digital publishing revenue declines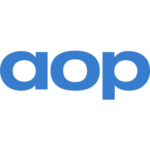 Digital publishing revenues declined to £113.1m in Q2 2019, a 3.7% fall in comparison to Q2 2018, according to the latest Digital Publishers Revenue Index (DPRI), a quarterly report on UK publishing from the Association for Online Publishing (AOP) and Deloitte.
A 15% decrease in display advertising in Q2 2019 was almost entirely responsible for the negative growth. However, the fall in revenues was partially offset by online video and subscriptions, which saw increases of 20% and 14% respectively, in comparison to Q2 2018.
When looking across platforms, desktop-only revenues decreased by 58% and revenues from mobile devices (smartphones and tablets) fell by 12% from Q2 2018 to Q2 2019. However, multi-platform revenues (campaigns containing more than one platform) increased by £15.8m (20%), indicating that more campaigns are multi-platform than solely desktop – reflective of responses to changing consumer behaviours.
B2B revenue increased by 4% to £19.8m in Q2 2019, from £19.1m in Q2 2018, driven by a rise in sponsorship (53%) and a modest increase in display revenues (3%) and subscriptions (2%). B2C quarterly revenue declined by 5.2% in Q2 2019 in comparison to the same quarter in 2018, fuelled by a significant decrease in display advertising, dropping from £53.3m to £45.0m (-16%).
Despite the overall decline in revenues, optimism among AOP board members regarding their own company's financial prospects rose to 75%, a 31 percentage points increase compared to Q2 2018.
Looking ahead to the next 12 months, AOP board members are prioritising diversifying revenue streams, with 88% of respondents reporting non-advertising revenue growth as a high priority focus. Half (50%) of publishers also reported the introduction of new products and services as a high priority over the next 12 months.
Placements.io expands into EMEA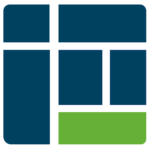 Placements.io, a leader in revenue and billing management for media companies, has announced that the company is expanding into EMEA, starting with an office in London. The company is also announcing the appointment of Fleur Bennett as senior director of strategic accounts, EMEA.
Placements.io has seen strong and growing demand in the region, with many publishers interested in a more collaborative local relationship to accelerate growth on the platform. With a London office, Placements.io is positioned to forge closer relationships with a growing list of UK and European clients including Autotrader, Dunhumby, SKY and Skyscanner.
Based in London, Fleur will be the first hire in a planned expansion. In addition to managing existing partnerships in the region and collaborating with clients on strategic initiatives to unlock further value from the Placements.io suite of offerings, Fleur will be responsible for securing new business opportunities with prospects as well as lead all European operations.
"I've been impressed with what Placements.io has accomplished in such a short period of time. Their growth is incredible, but what really appeals to me is the company's commitment to the customer and focus on innovation," said Fleur. "I'm thrilled to offer local support to existing EMEA customers and to bring this solution to more publishers, retailers, and other potential customers as Placements.io expands their footprint in the region."
Ocean Outdoor offers to purchase AdCityMedia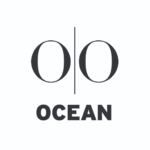 Premium out of home (OOH) media owner Ocean Outdoor Limited continues its acquisition trail in the Nordics with a recommended public offer to acquire all the outstanding shares in AdCityMedia AB (ACM), the Sweden-based OOH operator which is listed on the Nasdaq First North Growth Market.
The transaction follows the recent acquisition of Visual Art, the Stockholm-based pure-play digital out of home (DOOH) media and tech group.
The combination of ACM and Visual Art enhances Ocean Outdoor's presence in Sweden, Denmark and Finland and sees Ocean enter the Norwegian out of home market through ACM's established portfolio of assets.
The combined revenue of both companies represents approximately 20% of the OOH market in Sweden, with a strong position in the DOOH segment.
Ocean Group CEO Tim Bleakley said: "This deal will take Ocean into seven of Europe's key advertising countries with a footprint of over 100 million people. The combination of ACM and Visual Art will be the coming together of a talented, entrepreneurial, ambitious and disruptive team of people with a shared passion for innovative screen solutions for brands and landlords. The opportunity for digital out of home in the Nordic countries is huge and we look forward to the team introducing Ocean's 'The Art of Outdoor' to all stakeholders, landlords, media agencies and advertisers over the coming months."
The acquisition of AdCityMedia is Ocean's sixth transaction since March 2018 when Ocean was acquired by Ocelot.
IAB Europe announces results of CMP compliance check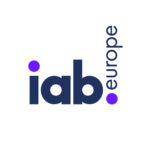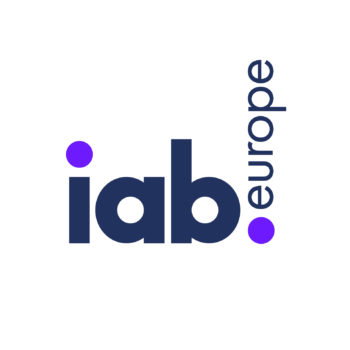 IAB Europe, the leading European-level industry association for the digital advertising ecosystem, today announced the public launch of its Consent Management Platform (CMP) Validator Tool and the results of its first round of tests for registered CMPs on its Transparency & Consent Framework (TCF).
Over the last five months, the TCF Compliance Team was tasked with validating all the registered TCF CMPs. A CMP Validator was built as a Chrome browser extension, which enables the tool to be run on any site, allowing it to analyse live CMP installations. The analysis presents information related to the implementation of the TCF technical specification, including data returned from the CMP API as well as the contents of the consent string. The Validator allows any CMP to be manually checked for a number of common compliance issues, where a CMP implementation does not adhere to the TCF technical specifications and/or TCF Policies.
Today, CMPs that passed all compliance checks were officially published on the website and awarded the official TCF v1.1 Complaint Seal. Over 150 CMPs have been through the validation process, with 131 of those passing the test.
Those CMPs that have been unable to develop and test a fully compliant version of their CMP will be suspended temporarily. This will signal to vendors that the consent string carrying the IDs of those CMPs are not valid and should not be acted on or transferred to other vendors. From today, all suspended CMPs that have not demonstrated an interest in complying with TCF policies and technical specifications will be definitively deactivated, and their 'consensu.org' sub-domains decommissioned.
Commenting on the launch of the Validator tool, Townsend Fehan, CEO, IAB Europe said "The CMP Validator is a comprehensive testing tool, built with ease of use and comprehensive feedback as key considerations. It is an example of the commitment of IAB Europe and National IABs to help companies comply with European privacy and data protection law and ensure the longer-term sustainability of the ad-supported Internet."
ELEAGUE and Anzu.io announce strategic global partnership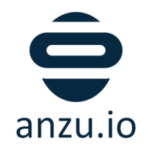 ELEAGUE and in-game advertising platform Anzu.io have announced a unique partnership that will elevate advertising in gaming and esports. Anzu has been redefining digital advertising by seamlessly integrating non-immersive ads into gameplay and introducing real-time data and programmatic to the world of gaming.
By marrying the business and technology synergies between each brand, Anzu brings a new format of brand advertising to ELEAGUE across linear, mobile, and console gaming that will reach its more than 50 million fans across these platforms and offer new opportunities for marketers.
"ELEAGUE and Anzu's partnership is a significant milestone in evolving esports advertising innovation. We are consistently developing new avenues to advance esports advertising and introduce partners to this passionate community. Anzu opens the door for another level of advertising impact combined with personalized content discovery," said Seth Ladetsky, senior vice president of ad sales for Turner Sports.
Through this partnership, Anzu.io will open its global advertising inventory to ELEAGUE, allowing the esports brand's sponsors to incorporate various types of advertisements in standard IAB formats, including logos and videos, within Anzu's wide range of supported games. With Anzu's advanced targeting capabilities, including demographic and hyper-location, combined with the first ad-verification solution launched with Cheq, ELEAGUE advertisers are empowered to spend confidently in-game. The increased exposure will also give renewed ad revenue opportunities to game developers who can benefit from ELEAGUE's audience, by monetizing the games played during tournaments through precise targeting options.
ContextEMEAGamingM&AOOHPublisher