Changing Attitudes Towards Walled Gardens vs. Open Web; Record TAG Recertifications
by Mathew Broughton on 13th Mar 2020 in News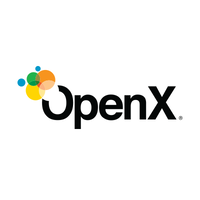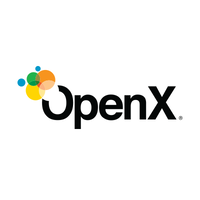 In this weekly segment, ExchangeWire sums up key industry updates on ad tech from around the European region – in this edition: Changing attitudes towards walled gardens vs. open web; record TAG recertifications; Criteo announces new traffic generation solution; M&C Saatchi Performance to double Indonesia team; and MG Motor UK makes in-game advertising play in DiRT Rally 2.0, with Bidstack & TMWI.
Changing attitudes towards walled gardens vs. open web
OpenX today announced results of its research, conducted in partnership with the renowned global market research company, The Harris Poll, into consumer attitudes and behaviours when browsing the open web compared to walled garden environments like Facebook, Instagram, YouTube, Amazon and others.
At a time when the influence and healthy use of social media is under scrutiny and stories of fake news, inappropriate content and undue influence are rife, the results reveal a lot about how consumers are responding. With publishers on the open web under immense financial pressure, and yet still creating positive content experiences, it also raises questions for how brand advertisers should respond.
Nearly a third of respondents say they use Facebook less today than a year ago, and 26% say they expect to decrease Facebook usage in the next 12 months. This stands in stark contrast to the open web, where significantly more people plan to increase their usage.
The report highlights a variety of ways UK consumers prefer the open web over various walled garden environments:
- Consumers are in a different state of mind on the open web: 56 percent of people say that when using the open web, they are "curious and in a mood to learn more," more than twice the number that feel that way when using Facebook or Instagram. Additionally, 30% of people using Facebook or Instagram say they are "zoning out and not paying attention," 5X the percentage of UK consumers that say that about the open web.
- The open web is a trusted and key source of information: 77% of people say they trust articles they see on open web websites more than those they read (or see links to) on Facebook, Instagram or YouTube. When looking for "high quality" content more people say they turn to the open web first than Facebook + Instagram + YouTube combined.
- Ads on the open web are effective: The open web is the place where consumers report they are most likely to find relevant ads, and when asked where the most effective and impactful ads are, the open web ranked higher than Amazon, Facebook, Instagram or YouTube.
Commenting on the findings, John Gentry, CEO, OpenX said "There are a variety of reasons why the ad businesses at companies like Facebook have been so successful, but when looking at actual consumer behaviour, as revealed in this Harris Poll research, it's clear that brand marketers would benefit from shifting more of their spend into the open web." He continued, "Consumers spend more time on the open web than the walled gardens, the open web is the place they go for trusted information, it is where they start their searches when looking for information on businesses or gifts to buy, and it's also the place where they report finding the most relevant and impactful ads. With over 60% of all digital ad spend currently going to the duopoly, this report helps highlight a major problem in the digital ad industry."
Record TAG recertifications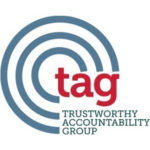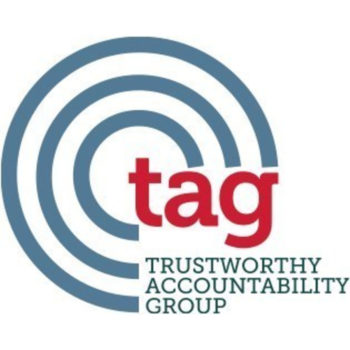 The Trustworthy Accountability Group (TAG), an advertising industry initiative to fight criminal activity in the digital advertising supply chain, today announced a record number of 2020 recertifications for TAG's Certified Against Fraud, Certified Against Piracy, Certified Against Malware, and Inventory Quality Guideline (IQG) Programs. The continuing growth in TAG's seal programs demonstrates the commitment made by leading companies to protecting the digital advertising supply chain.
Through this year's recertification process, 125 companies undertook the rigorous process necessary to recertify their compliance and achieve 164 seals, a significant increase from the 100 companies recertifying 137 seals in 2019. Of the recertified seals, more than one in three (34%) were awarded via an independent validation process, rather than self-certification, as companies took additional steps to verify their compliance.
"There's an old joke about a lost tourist in New York who asks a passing musician how to get to Carnegie Hall. Without missing a beat, the musician says, 'practice, practice, practice,'" said Mike Zaneis, CEO of TAG. "This year's seal recertifications demonstrate that long-term commitment by TAG members to the fight against criminal activity in digital advertising. With a record number of leading companies participating in TAG programs, we are creating a consistent, unified, and secure framework for digital advertising round the world. Our deep congratulations to all of the companies who have taken the steps necessary to protect our supply chain and build a safer and more transparent digital advertising industry."
"Successful compliance programs rest on the long-term adoption of rigorous standards by a broad range of stakeholders, so I am delighted at the record-breaking number of leading companies around the world who have completed the TAG recertification process," said Todd Miller, Director of Compliance at TAG. "Every recertification is another link in our proven cross-industry barrier against fraud, piracy, malware, and lack of transparency. These recertifications demonstrate that the leading companies in digital advertising will continue to work together to safeguard our ecosystem."
In addition to the increase in recertifications, TAG's programs have also seen significant international growth, including a tripling of the number of companies that have certifications covering their global operations over the last two years.
Criteo announces new traffic generation solution
Criteo, the global technology company powering the world's marketers with trusted and impactful advertising, today announced global availability of its marketing solution for traffic generation, which helps advertisers connect with new audiences to drive engagement and increased website traffic.
Previously in beta testing with over 750 clients, the Traffic Generation solution enables marketers to influence prospective users in high-intent moments as they research, compare and consider different brands. The launch expands Criteo's portfolio beyond lower-funnel retargeting and includes over 300 in-market audiences that retailers and brands can tap into.
According to Criteo data, an average user will spend up to four weeks deciding on the right brand for their needs, and 73% of people are willing to consider a completely new brand during their decision-making process. Criteo now allows marketers to take advantage of this significant opportunity. With real-time, first-party data and Criteo's renowned AI Engine, marketers can reach and engage with users at the precise moment that they are ready and willing to discover new brands.
Karsten Weide, Program Vice President, Media & Entertainment at IDC added: "There is a huge opportunity for programmatic vendors, but especially for those that are big in retargeting, such as Criteo, to branch out from performance marketing to upper-funnel brand campaigns designed to drive consideration. IDC estimates almost half of all digital ad spend in the US was brand-related in 2019, a USD$70bn (£54bn) potential of which large parts are untapped by vendors previously focused on direct-response advertising."
M&C Saatchi Performance to double Indonesia team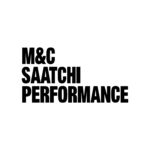 M&C Saatchi Performance, global digital media agency, consolidates its presence in the Asia Pacific region growing its Indonesia team by 2x. As well as its Jakarta office, the agency has offices across APAC, in Singapore, India and Australia.
The first advertising efforts in the Indonesian market date back to 2014 when the company started winning regional mandates. The Jakarta office opened officially in early 2018 with heavy investment in local talent. The Indonesian market is currently led by Country Director, Roshat Adnani who oversees all media planning and implementation. Currently, the agency handles media efforts for Indonesian brands such as Tokopedia, Traveloka, Halodoc and Mobile Premier League.
Following two years of growth, the agency has confirmed further plans to increase headcount in Indonesia doubling the team by the end of 2020. Roshat Adnani, Country Director Indonesia, said: 'Our growth in Indonesia was fantastic last year and we're looking forward to building our presence even further in 2020. Our mobile heritage differentiates us from other players in the market and is key to succeed in a mobile-first market like Indonesia where connectivity is booming and the number of mobile devices is growing at an unprecedented speed. Over the past year, we've successfully doubled our clients and made strong additions to our team. Today, we are proud to be working with some of the biggest unicorns in Indonesia. With more brands embracing data-driven approaches to grow their businesses, we are confident that our expansion is only at its beginning.'
MG Motor UK makes in-game advertising play in DiRT Rally 2.0, with Bidstack & TMWI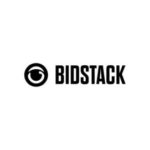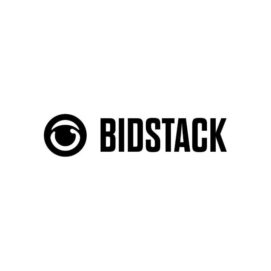 MG Motor UK has become the first automotive manufacturer to champion in-game advertising in real-time. Working with leading native in-game advertising provider Bidstack, and digital marketing and media agency tmwi, has allowed MG to feature in Codemaster's iconic DiRT Rally 2.0.
The move has helped the fast-growing UK automotive manufacturer to evolve its marketing strategy to increase brand awareness among a younger demographic and reach an untapped audience.
The gaming industry has a huge audience and is currently valued at USD$150bn (£116bn) worldwide – more than the film, video-on-demand and music industries combined – which makes it hugely attractive to brands. According to Superdata, a Nielsen company, video game content is the most important, and large, new media platform since social media, with 2.6bn people – one-third of the world's population – spending an average of seven hours per week on video games.
Working together with Bidstack and Codemasters, tmwi and MG took advantage of their unique AAA gaming inventory, allowing MG Motor UK to reach an audience aligned with its target market, in this previously hard to target community. The interest in MG cars from younger age groups is on the rise, with the release of a range of new electric vehicles, such as the MG ZS EV, bolstering awareness from this demographic.
James Draper, Bidstack CEO added, "The advertising industry is in a state of evolution, with the demand for new channels like in-game advertising, addressable TV and DOOH growing at a rapid rate. So, when tmwi approached us with the opportunity to help MG on their journey to get in the game and reach a previously unreachable audience, we were more than happy to help."
Also in the news
- COVID-19: Insights on travel impact
- Primis earns TAG Certified Against Fraud seal for third year running
- Integral Ad Science names Lisa Nadler as chief human resources officer