Change May be Intimidating, but We Should Embrace it: Q&A with Richard Davies, MediaCom
by Grace Dillon on 22nd Jun 2020 in News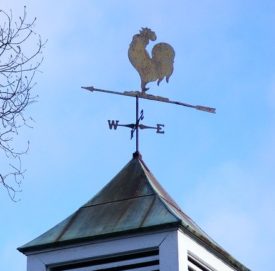 Last month, MediaCom appointed Richard Davies (pictured below) as its new chief digital officer (CDO). He spoke to ExchangeWire in the exclusive Q&A, where he discusses his new role, COVID-19's impact on advertising, and how brands should approach the impending termination of third-party cookies.
What does your new role entail, and what have been your first priorities?
During the current pandemic, it's become clear that although some markets are shrinking, digital is growing at an increasingly fast rate. We're still seeing the likes of Amazon and Facebook continue to grow, and the demand for digital and tech services skyrocket.
And with that in my mind, my role at MediaCom is to help us get even faster and better at digital and online technologies. A significant part of this is growing our teams of trained experts in everything biddable from paid social, programmatic advertising and search to developing skills in analytics, engineering, data and e-commerce.
As consumers become increasingly adept at using digital services during lockdown – even my parents have become online banking and video conferencing experts in the last ten weeks – we can expect that brands will have to find ways to improve their digital offerings. Thanks to the likes of Snapchat, TikTok and e commerce and streaming services, we're all becoming more and more digitised – and MediaCom will be there to ensure brands can operationally and strategically adapt."
What, in your view, have brands been doing well during COVID-19 and the consequent economic downturn?
The biggest change, and success, that we've seen from many brands during this period is that every one of them has become a digital service with astonishing speed. For instance, if you previously banked on the high street then you are now a digital banking customer, and if your business relied on call centres then you're now finding ways to digitally provide the same service.
The challenge within this has been the effort required to translate content and operational systems to a digital-first approach. From an advertising point of view, this means that the types of content being shown, where it's being shown and how brands target consumers have shifted to a predominantly digital approach, as they turn themselves into digital services."
Some brands have responded to the crisis by suspending their advertising spend altogether; others have ramped up their market presence. What do you think will be the repercussions of these polar decisions for brands?
Whether it is right for a brand to ramp up or suspend its advertising is really a question about effectiveness. The challenge many brands are now facing is that it can be difficult to directly demonstrate if advertising is working, and at a time that businesses are tightening their belts it may be cut.
However, if you are a brand cutting your ad spend, then you should consider instead investing that money in your digital and technology assets instead, which will help ensure you're prepared to hit the ground running when market conditions improve.
As lockdown begins to ease in some parts of the world, thoughts naturally turn to recovery. What is MediaCom doing to prepare its clients for a post- COVID world?
For us, this primarily means we're looking at how brands can be more agile, create smarter and quicker digital assets and, crucially, can scale quickly as consumer confidence returns.
MediaCom is acting as the steady hand on the till and making sure our customers have clear sailing.
Whilst the global pandemic was truly unprecedented, advertisers have long been aware that the phasing out of third-party cookies will shake up the industry. What impact do you think this change will have on brands as they work to become digital-first?
For a long time, the industry's reliance on third-party cookies has felt in part like an attempt to avoid measures which protect consumer data. And while Google's decision may see them heralded as either a hero or a villain, the truth is that we, as an industry, need to embrace new ways of creating and deploying content.
The change may be intimidating for some brands, but there's always going to be a technology tax involved. But in reality, those costs will come down. For instance, Facebook now has no costs attached to using ad manager. Eventually, as more media becomes available programmatically over time, the technology cost will become a fraction of the supply cost.
TagsAd SpendBrandsCovid-19DataDigital Marketing