ByteDance Turns to Reliance for TikTok India Deal; UK Gov Considers Political Ad Labels
by Grace Dillon on 13th Aug 2020 in News


In today's ExchangeWire news digest: Tik Tok-owner ByteDance is reportedly in talks with Indian conglomerate Reliance Industries to salvage the popular video app; the UK government weighs up making disclosure labels compulsory for political content posted online; and a survey by Hitachi ID uncovers how IT leaders' priorities and budgets have changed amidst COVID-19.
ByteDance looks to Reliance Industries to rescue TikTok India
ByteDance, the parent company of short-form video app TikTok, is reportedly looking for investment from Indian telco giant, Reliance Industries. If successful, the move could see the popular social media app return to the country after being banned by the Indian government in June.
It is speculated that the talks come after ByteDance was presented with the same catch-22 it is currently facing in the US – either sell off at least a portion of the business to a native company, or be banned completely. A report by TechCrunch found that talks between the Beijing-based company and the head of Reliance, Mukesh Ambani, began late last month, with TikTok's Indian arm currently valued at USD $3bn (£2.29bn).
Although yet to materialise, a Reliance take-over could see TikTok return to what was previously its most popular market – prior to the ban, which also saw 58 other Chinese-owned apps barred from Indian cyberspace, the country was home to a quarter of TikTok's 800 million total global users.
Whilst many will no doubt celebrate TikTok's resurrection in what was formerly its most welcoming market, questions remain over the conduct that will have led to such an outcome.
UK considers adopting disclosure labels for online political ads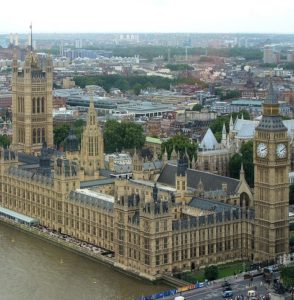 The UK government is reportedly contemplating a change in legislation that would make it compulsory for online political advertisements to disclose their affiliation. The move comes after several years of concern regarding a lack of adequate regulation around political advertising.
The proposal, which is currently under public consultation, applies to a range of online platforms, including social media sites, podcasts, and some forms of email. At present, the government also plans for the new laws to apply to all campaign content, regardless of their country of origin or whether the material is being displayed outside of election or referenda periods.
Minister for the constitution and devolution, Chloe Smith, states that the new measures aim to protect public trust in the political process: "The Government committed in its last manifesto to protect the integrity of our democracy. That is why this Government will refresh our election laws so that citizens are empowered to make informed decision in relation to election material online."
The UK public's trust in political campaigns has been undermined since revelations emerged that the Vote Leave campaign, which argued for the UK to exit the European Union in the 2016 referendum, used Canadian data firm, AggregateIQ, to microtarget potential voters online.
It will be fascinating to see how these measures, is they go on to be implemented, will affect public sentiment and the perception of the UK's political landscape.
Hitcahi ID survey uncovers CIOs new priorities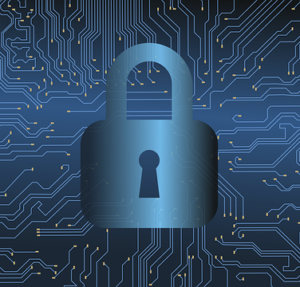 A survey carried out by Pulse on behalf of Hitachi ID has found that the top concern of the majority of chief information officers (CIOs) is cybersecurity, with 44% now focusing on identity and access management (IAM).
The survey, which set out to investigate the impact the coronavirus pandemic has had on companies' IT spending, reported that 70% of sector leaders have altered their long-term priorities since the start of 2020. 89% reported cybersecurity to be their main concern, with 82% also focused on accommodating for remote work.
Goals have also shifted in response to the change in priorities, with 86% of CIOs aspiring to improve their security standards. 80% are determined to make their tech stack more flexible as more of their teams work from home, with 75% also focused on keeping their IT infrastructure up-to-date.
Despite the health crisis' impact on budgets, 54% of CIOs expect their allocated spend to increase to some extent this year. IAM emerged as the top area of investment, with 43% of those surveyed currently moving spend to the area. This is followed by endpoint security (34%) and security awareness training (17%).
CybersecurityDigital MarketingIdentityIndiaUK