US Pushed to End Big Tech Liability Protection; Taboola and Outbrain Merger Collapses
by Grace Dillon on 9th Sep 2020 in News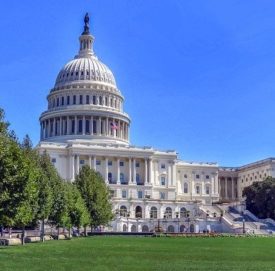 In today's ExchangeWire news digest: US senators propose a new bill to make online platforms more accountable for their users' content; plans for a merger of ad-based content recommendation platforms Taboola and Outbrain have fallen through; and the ACCC begins a probe of Australia's mobile app ad market.
US senators push for reform of tech liability shield
Yesterday (8th September), 3 Republican senators proposed a new piece of legislation to make big tech firms take more accountability for the content posted on their platforms. The bill, called the 'Online Freedom and Viewpoint Diversity Act', would replace Section 230 of the 1996 Communications Decency Act, which lawmakers have increasingly criticised for effectively granting big tech platforms immunity from liability for their users' content.
"For too long, social media platforms have hidden behind Section 230 protections to censor content that deviates from their beliefs," said senator Roger Wicker, chair of the Senate Committee on Commerce and one of the proponents of the new bill. Wicker is flanked by chair of the Senate Judiciary Committee, senator Lindsey Graham, and senator Marsha Blackburn, who sits on both committees.
The complaint behind the proposed Act has also received attention from president Donald Trump. Accusing social media platform Twitter of bias against his party, president Trump called on Republican Senator Majority Leader Mitch McConnell to "fight back, and repeal Section 230, immediately."
Trump signed an executive order to override Section 230 and implement tighter regulation over content moderation on platforms such as Twitter and Facebook in May. At present, a number of other legislative proposals targeting Section 230 are circulating the US political landscape as the debate over how much responsibility tech platforms' should take over their users' content continues.
Outbrain and Taboola call off merger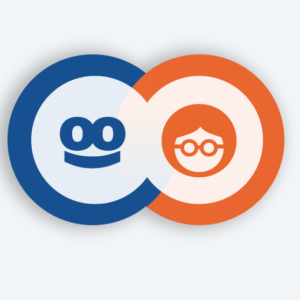 The plan for ad tech start-ups Taboola and Outbrain to merge into single company has fallen through. In the works for years and worth USD £850m (£656.7m), the merger would have seen the combined company valued at over USD $2bn (£1.55bn).
The deal aimed to combine the two content recommendation platform providers into a single entity to rival the likes of Facebook and Google. Rumours that the plan had been scrapped were confirmed yesterday (8th September), with a formal announcement from the companies expected within days.
According to a source close to the matter, the economic fallout from COVID-19 was the primary cause of the merger's demise. "We've seen changing conditions in the market due to COVID-19, and we decided to terminate the deal," they stated. The pandemic saw companies pull advertising budgets in an effort to fortify themselves against the economic downturn that expected to follow the crisis. As a result, the financiers for the deal became hesitant, and when the deal expired in August, it was not renewed.
Heightened scrutiny over the deal by both UK and Israeli regulators and growing concerns around the "cultural fit" of the 2 companies are also believed to have contributed to the merger's collapse.
ACCC turns attention to Australian mobile ad market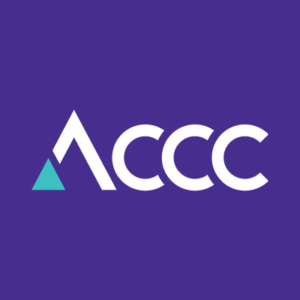 The Australian Competition and Consumer Commission (ACCC) will begin its investigation into the country's mobile app marketing scene. The probe forms part of the industry watchdog's digital platforms inquiry, which was first announced in March this year.
Following quickly on the heels of Apple's announcement that it will postpone making changes to its Identifier for Advertisers (IDFA) system until early next year. This facet of the inquiry will see the ACCC examine a number of issues, including how apps use and share data, competition between Google's and Apple's app stores, and whether Australia's mobile apps market requires more transparency around pricing.
The watchdog is understood to be particularly interested in understanding placement and ratings within app stores, as well as how data is handled within their ecosystems. ACCC deputy chair, Delia Rickard, said "We want to know more about the market for mobile apps in Australia, including how transparent and effective the market is, for consumers as well as those operating within the market".