FCC Argues for Looser Media Ownership Rules; Gannett Aims for 10m Paid Digital Subs
by ExchangeWire PressBox on 21st Jan 2021 in News


In today's ExchangeWire news digest: the FCC brings its case for a relaxation of media ownership rules to the Supreme Court; Gannett announces it aims to acquire 10 million* paid digital subscribers by 2026; and Facebook reveals it will cease investment in Australia in response to the News Media Bargaining Code.
FCC case for looser media ownership goes to Supreme Court
The Federal Communications Commission (FCC) has presented its latest case for the relaxation of media ownership rules to the Supreme Court. The case, heard on Tuesday (19th January), saw the (at the time) Republican-majority FCC argue that the current rules are out of date.
Of particular contention are restrictions which prevent media companies from owning multiple print and broadcast outlets within the same market. The FCC argues that the limitation only serves to stifle firms that are already struggling to compete with digital publishers. Attorney Helgi Walker, who presented the case alongside deputy solicitor general Malcolm Stewart, argued that freer market rules could even save local newspapers from collapse. "Amazon gets to own The Washington Post today. No one thinks that's the end democracy. It's certainly not the end of democracy if a local broadcaster buys a local newspaper," she said.
Stewart and Walker stated that the FCC had considered the benefit that relaxing the rules would have on consumers, local journalism, and competition, concluding that none would be harmed by the change. However, the Supreme Court was not convinced that the proposed relaxation would not negatively impact minority-owned businesses and women.
The case is only the latest in a long-running campaign by the FCC for looser media ownership rules, throughout which their appeals have been consistently denied.
Gannett aims for 10 million paying subscribers by 2026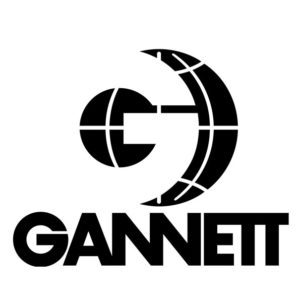 US publishing giant Gannett Co. has revealed their target of acquiring 10 million paid digital subscriptions over the next five years. Announcing the goal at an investor conference, CEO Mike Reed described the focus on growing digital subscriptions as the publisher's "single biggest opportunity".
The move puts the company, who currently publishes 260 daily newspapers, in line with other news outlets who have sought to replace their reliance on advertising revenue through a subscription model. Gannett has already seen some growth in this area, with subscriptions rising 31% year-over-year to 1.03 million in Q3 2020.
Simultaneously, the USA Today publisher saw revenue decline as sales of print advertising fell 31% to USD $208m (£151.5m). The firm also their "same store" revenue from digital advertising decline in the face of COVID-19, dropping 14% to USD $121.3m (£88.4m) in Q3. Despite this, Gannett predicts that revenue from digital advertising will increase to 37% by 2022, up from 30% in 2020.
Gannett's focus exemplifies one route that publishers could take to bolster revenue as the third-party cookie nears termination. It remains to be seen whether they, and publishers like them, will decide to close their content off behind a paywall, or to maintain some advertising to stay open to a wider audience.
Facebook side-lines Australia for investment in response to Code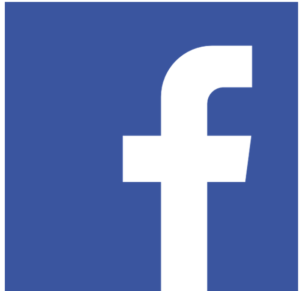 Facebook has announced that they will hold off on investing in Australia. The decision comes in response to the News Media Bargaining Code, which was introduced to Parliament last month, and, if passed, will make it compulsory for Facebook and other digital platforms to pay media outlets in order to publish their content.
Facebook's Australia managing director, Will Easton, argued that the proposed bill "could expose Facebook to more than 1,000 standalone commercial arrangements", asserting that "No other business is forced into a highly uncertain binding arbitration process where the government decides who enters these agreements and forces payment from the provider of a free service."
Facebook has been highly critical of the Code since its inception last year, joining fellow Big Tech firm Google in criticising the proposal for being "unworkable" and for failing to account for the benefits news publishers receive from their current relationships with digital platforms.
In September, the Mark Zuckerberg-helmed firm threatened to block news content from Australian media outlets from appearing on their platform. Now, the company has confirmed that they will "prioritise other countries for investment until we understand the impact" of the Code.
*When first published, we mistakenly quoted Gannett's aim as being to acquire 100 million paid digital subscribers. That was incorrect, and we have since updated the target to the correct figure of 10 million.
AustraliaFacebookMediaMonetisationPublisherUS