ICO Deal with Facebook Bars Audit Disclosure; Dentsu Consolidates Australian Units
by Grace Dillon on 27th Jan 2021 in News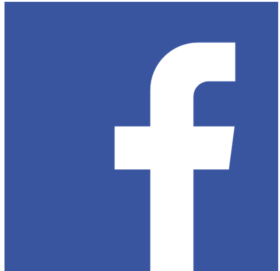 In today's ExchangeWire news digest: the head of the ICO reveals that a deal between her office and Facebook means she cannot publicly disclose whether Facebook sought an audit in the aftermath of Cambridge Analytica; Dentsu merges a number of its Australian divisions into Merkle and Isobar; and Twitter takes a new approach to tackling misinformation with the launch of Birdwatch.
Facebook 'app audit' deal with ICO silences regulator
The Information Commissioner's Office (ICO) reached a secret agreement with Facebook that bars the regulatory body from disclosing whether or not the platform approached the ICO regarding an 'app audit'.
The revelation came yesterday (26th January) when head of the ICO Elizabeth Denham told a parliamentary subcommittee on online harms and disinformation that "there's an agreement that's not in the public domain" between the watchdog and the social media giant. As such, the commissioner maintained that she could not reveal whether the firm had contacted her office to discuss a probe of its app, an action CEO Mark Zuckerberg had pledged to complete in the height of the 2017 Cambridge Analytica scandal.
Whilst the tech behemoth did pay a £500,000 fine delivered by the ICO over the affair, which saw the consulting firm gain access to the data of millions of Facebook users without their consent, the US-based platform did not accept responsibility for it. Instead, the firm appealed, and received the backing of a first-tier legal tribunal which concluded that "procedural fairness and allegations of bias" levied at the ICO should be acknowledged. This, as TechCrunch's Natasha Lomas suggests, likely spurred the regulator to settle the matter privately with Facebook.
Giving Facebook the right to "retain documents disclosed by the ICO during the appeal for other purposes, including furthering its own investigation into issues surrounding Cambridge Analytica", the agreement has once again given Facebook the upper hand over regulators.
Dentsu continues consolidating, reshaping Merkle and Isobar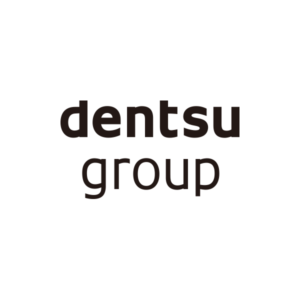 Dentsu Group is merging Australian units Amicus Digital, Davanti Australia, DWA, and Gyro into Merkle Australia. The move, which follows the holding giant's consolidation of their sports divisions into Dentsu Sports International (DSI), comes alongside plans to fold data-driven customer experience consultancy Accordant into digital experience agency Isobar.
Bolstering Merkle Australia will turn the agency into Dentu's primary brand for Salesforce CMS solutions and business-to-business (B2B) marketing. For Isobar, acquiring Accordant will help it create end-to-end specialist Adobe practice built on marketing, tech, and creative solutions.
According to Dentsu ANZ CEO Angela Tangas, the mergers are the result of a renewed focus on optimising the company's customer experience offerings. "Merkle and Isobar's growth is being driven by organisations needing help to transform their end-to-end customer experience. This is where competitive advantage can be maximised and we're already seeing increasing demand for our expertise in strategy, digital and data transformation, and CX technology," she said.
The drive towards consolidation somewhat echoes S4 Capital, which began 2021 with a flurry of M&A activity. It remains to be seen how this streamlining of operations shapes the shape and role of the agency.
Twitter launches 'Birdwatch' to tackle misinformation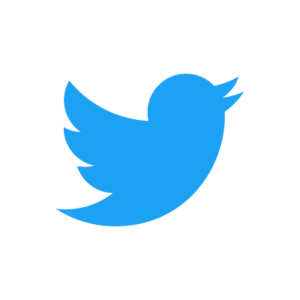 Twitter has announced the launch of Birdwatch, a fact-checking system that seeks to crack down on the spread and potency of misinformation. The initiative will work by providing much-needed context to otherwise misleading (and potentially provocative) content. This context will be uploaded to a designated Birdwatch page for now, with the plans for the feature to migrate to Twitter's news feed.
Birdwatch is the latest in a number of efforts by the Jack Dorsey-helmed firm to crack down on the spread of misinformation and inflammatory content on their platform. It follows the introduction of labels that warn users when a tweet features unverified information, as well as a pop-up that dissuades users from retweeting articles that they have not read.
The launch follows a tumultuous year, during which digital platforms came under more intense fire than ever before for failing to clamp down on dangerous content. Twitter came under considerable fire for not curbing former US president Donald Trump, who used the platform to perpetuate a number of falsehoods throughout his tenure. Twitter eventually terminated Trump's account after his supporters broke into the Capitol Hill building, riled by Trump's unproven allegations (published on Twitter) that he had been denied a second term in office due to electoral fraud.
Whilst Birdwatch will remain open for auditing by experts, the company acknowledges that they will have to keep a keen eye on the solution to ensure it doesn't unintentionally become another source of misinformation.
TagsAgencyAustraliaFacebookRegulationTwitter