Eskimi and Anzu Partner to Offer Programmatic, Blended In-Game Advertising to Brands Across the World
by ExchangeWire PressBox on 31st Mar 2021 in News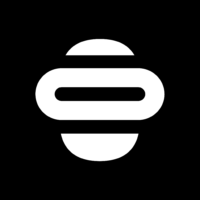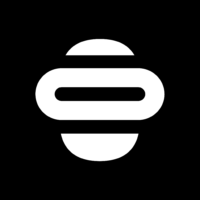 Anzu.io, the world's most advanced in-game advertising platform, announced today a partnership with Eskimi, a full-stack programmatic and data platform, to increase opportunities for brands to access the exploding gaming market via in-game advertising. The gaming audience has reached over 3.1 billion players worldwide, with a market revenue of nearly USD $175 billion (£126.5bn). This live partnership through OpenRTB integration offers brands the opportunity to programmatically reach the incredibly diverse, engaged, and lucrative gaming audience via display and video ads across mobile, PC, and console platforms.
Anzu serves fully blended in-game ads in recognised IAB standards, making the platform fully aligned with the programmatic standards and bringing scale to in-game advertising. Fully GDPR, COPPA and privacy compliant, its SDK technology -- integrated into games -- delivers high-quality direct traffic with full control over ad placements and first-party data that enables advanced targeting. In addition, partnerships with leading third-party AdTech vendors such as Moat and Nielsen guarantee fraud-free, brand-safe environments and brand impact measurement. In fact, Anzu's blended 3D ads deliver 23% higher viewability than typical 2D display ads, feature ad fraud rates way below industry standards, and demonstrate considerable brand uplift and recall.
Eskimi is a full-stack programmatic platform that helps advertisers reach over 1.5 billion global online users utilising innovative, creative solutions like rich media. "We are constantly working on improving our services and innovation, as well as the user experience in the world of digital advertising," says Eskimi's head of marketing, Monika Poškutė. "Our partnership with Anzu brings the best of in-game advertising solutions to our clients across the globe. We look forward to working with Anzu to educate clients about the capabilities and benefits of gaming as a mainstream digital advertising medium." Geos targeted through this partnership include Africa, Asia, CIS, Europe, and MENA.
Anzu's gaming clients include Ubisoft, Lion Castle, and Next Wave Multimedia, and its partnership with Axis Games allowed for programmatic ads to be delivered for the first time during an esports tournament. Clients include Pepsi, Vodafone, and Samsung, among others. Its recent campaign with Samsung Spain won an award for Technology Innovation at MMA Smarties EMEA 2020.
Anzu's director of business operations, Yaniv Rozencweig, shares: "Anzu's blended ads enhance games' realism and transform game objects into valuable advertising opportunities, all while respecting gamers by not disrupting the gaming experience -- crucial for game developers and brands alike. We are pleased to partner with Eskimi to reach even more advertisers across hot gaming geographies who are excited about the potential of in-game advertising."
DataGamingIn-GamePartnershipProgrammatic