Look After My Bills Gains 10,000 New Memberships in Just 9 Months with Taboola
by ExchangeWire PressBox on 17th May 2021 in News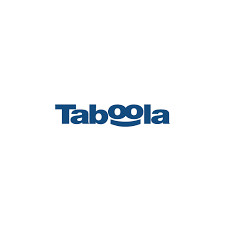 Taboola, a global leader in powering recommendations for the open web, helping people discover things they may like, today announced the impressive results of its advertorial content and consumer retargeting campaign with auto-switching service Look After My Bills, which gained 10,000 new memberships in just nine months through the partnership while greatly reducing cost per acquisition (CPA).
Look After My Bills is dedicated to lowering energy bills for consumers by preventing unfair deals, with a mission to end the so-called "supplier loyalty tax". The company appeared on BBC's Dragon's Den in 2018, gaining five offers and the best deal in the history of the programme.
The company launched its partnership with Taboola in July 2020 with the aim of diversifying its media mix beyond just Facebook to reach further UK consumers on the open web, while also increasing memberships at a low CPA. With the help of Taboola's Attentive Audiences product, Look After My Bills was able to retarget its audience pool, drive traffic to its homepage and see an average CPA reduction of 60% as a result. The addition of Taboola's call to action (CTA) button on Look After My Bills' creatives further reduced CPA by 22% by catching the attention of users and driving them towards specific post-click actions.
Following the success of this performance campaign, Look After My Bills has expanded its partnership with Taboola to test video via a brand awareness product to help amplify TV creatives. Taboola is now a fundamental part of Look After My Bills marketing mix.
Sam Frost, marketing strategy director, Look After My Bills said: "Looking to diversify our media mix, we turned to Taboola to help us reach relevant consumers on premium publisher sites in the UK. Taboola worked closely with us to lower our CPA in several different ways, and are now a fundamental part of how we look to attract new customers."

Taboola
Taboola powers recommendations for the open web, helping people discover things they may like. The company's platform, powered by artificial intelligence, is used by digital properties, including websites, devices and mobile apps, to drive monetiza…
TagsAd TechContentMediaPartnershipUK