Google Again Accused of Price-Fixing with Facebook; Suma Brands Raises USD$150m
by Mathew Broughton on 5th Aug 2021 in News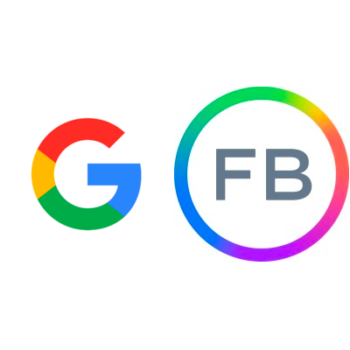 In today's ExchangeWire daily news digest: Google again accused of price-fixing with Facebook; Suma Brands raises USD$150m (£108m); and Embracer Group in eight-strong acquisition spree.
Google again accused of price-fixing with Facebook
Google has been accused of preferential price-fixing, benefitting its "rival" big tech colossus Facebook, in a lawsuit filed by two Massachusetts firms in the US District Court. Specifically, the Alphabet subsidiary has allegedly given preferential treatment to Facebook within its ads business since a deal brokered in 2018, in return for the Zuckerberg-led social media platform limiting its activity within platforms enabling publishers to solicit deals from exchanges outside of Google's own.
The latest lawsuit echoes the claims made in a previous filing on behalf of ten US states, led by Texas Attorney General Ken Paxton, which was submitted late last year and is currently embedded in legal wrangling over consolidation with other antitrust cases. The complaint reads, "To sufficiently incentivise Facebook, Google and Facebook agreed to fix prices and allocate markets between them in the auctions for publishers' web displays and in-app advertising. Given the scope and extensive nature of cooperation between Google and Facebook, they were highly aware that their activities could trigger antitrust violations."
In a response to the earlier lawsuit published in January this year, Adam Cohen, Director of Economic Policy at Google, wrote, "Our agreement with FAN [Facebook Advertiser Network] simply enables them (and the advertisers they represent) to participate in Open Bidding. Of course we want FAN to participate because the whole goal of Open Bidding is to work with a range of ad networks and exchanges to increase demand for publishers' ad space, which helps those publishers earn more revenue. FAN's participation helps that. But to be clear, Open Bidding is still an extremely small part of our ad tech business, accounting for less than 4% of the display ads we place."
Suma Brands raises USD$150m (£108m)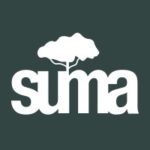 Suma Brands, a platform which specialises in acquiring and scaling Fulfilled by Amazon (FBA) businesses, has announced that it has raised USD$150m (£108m) in a Series A financing round led by Pace Capital and Material, alongside a credit facility from i80 Group. The funding will be used to support Suma's acquisition strategy as well as expanding the capabilities of its proprietary platform for growing brands under its umbrella.
The funding continues rampant investment interest in firms involved with buying out or scaling Amazon-focused e-commerce brands over the previous year, with Elevate Brands (USD$250m/£180m); GlobalBees (USD$150m/£108m); NextChapter (undisclosed); Thrasio (USD$1.35bn/£970m over three rounds); The Razor Group (USD$400m/£287m); Branded (USD$150m/£108m); Heroes (USD$65m/£47m); SellerX (€26m/£22m); Perch (USD$775m/£557m); Berlin Brands Group (USD$240m/£172m); Benitago Group (USD$55m/£40m); Valoreo (USD$80m/£57m over two rounds); Rainforest (USD$36m/£26m); Una Brands (USD$40m/£29m); and Jungle Scout (USD$110m/£70m) all having secured funding in 2021.
In a statement, Suma Brands Co-Founder and CEO Andrew Savage commented, "We're seeing founders of Amazon FBA businesses lay the groundwork for some amazing consumer brands and we've been really impressed with what they've accomplished. We're thrilled to reward founders for what they've built and leverage our enterprise-level e-commerce platform to scale their brands to the next level."
Embracer Group in eight-strong acquisition spree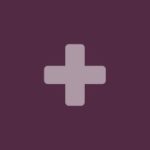 Karlstad-based video games holding company Embracer Group has announced that it has acquired a total of eight separate firms across mobile development and publishing; VR; PC/console development; and e-commerce. The suite of companies were acquired for a total initial outlay of SEK2.7bn (£226m), with maximum earn-out consideration payments totalling SEK2bn (£167m) over a period of eight years. The acquired firms are as follows:
Grimfrost - e-commerce specialist
3D Realms - game publisher
Slipgate Ironworks - game development and co-development studio
Digixart - narrative game development studio
Forcefield - VR development studio
Easy Trigger - game development studio
Ghost Ship Games - game development studio
CrazyLabs - mobile game developer-publisher

Lars Wingefors, Co-Founder and Group CEO of Embracer, commented "I am excited to welcome more than 500 great talents across a wide range of well established businesses that further diversify and strengthen the group across the world from day one. Brick by brick we continue to improve our operating groups and consequently Embracer as a whole. We still have a strong balance sheet with a sizable net cash position to support further M&A going forward. We continue to have many ongoing discussions with entrepreneurs, creators and companies to join the family, including large or transformative companies that would create new operating groups. I'm looking forward to continue growing the Embracer Group both organically and in-organically the decades to come."
AmazonBig TechE-CommerceFacebookGoogleM&A