Never Do Something Because It's New, Do It Because It Delivers: Q&A with Dan Larden & Wayne Blodwell, The Programmatic Advisory
by Lindsay Rowntree on 9th Sep 2021 in News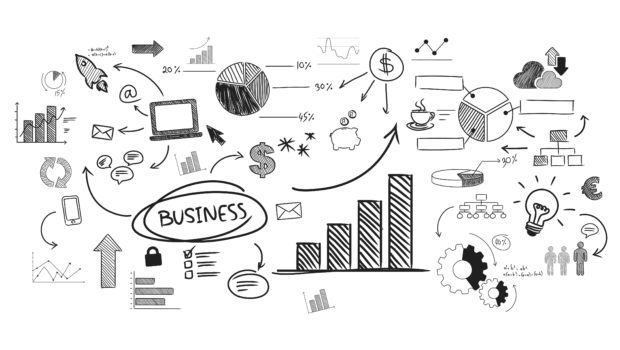 Independent consultancy, The Programmatic Advisory, was founded by Wayne Blodwell five years ago. As programmatic has burgeoned, so too has demand from marketers to help navigate the ecosystem, providing a wealth of opportunities for companies like The Programmatic Advisory. Following strong growth, the company has hired Dan Larden, former Infectious Media managing partner, as Head of UK. ExchangeWire speaks exclusively with Blodwell and Larden about how the digital industry is evolving, and what that means for brands.
ExchangeWire: The Programmatic Advisory is celebrating its fifth anniversary; a time period which has seen immense change to the digital industry. What are the biggest changes you believe have shaped the past five years?
Blodwell: When we launched 5 years ago, agencies weren't trusted by advertisers, as many were prioritising deal commitments for their own margins' sake, as opposed to giving the best advice for the advertiser. Our offering looked to break that trend by helping advertisers make sense of a complex ecosystem through impartial consultancy.
Since then, our offering has evolved into significantly more strategic than expected, with our most common stakeholder being a Head of Digital or CMO. Reason being is that the industry is still complex, with huge changes in privacy/legislation, in-housing and traditional media convergence with digital etc. Brands are spending increasing sums in programmatic, so they want confidence that they're doing the right things and seizing the opportunities ahead of them.
In addition to these technical changes, the service layer has changed immensely in the past five years. We think we're an additive layer to what an agency offers, and more specialist than traditional auditors/consultancies. I still love our positioning, and it's energising to see bold clients buying into it and increasingly so, given we have doubled our revenue year-on-year. I talk to other independent businesses (there's a great sense of camaraderie) and they are experiencing similar things – I'd like the trend of brands finding a fit-for-purpose service model to continue.
Dan, what will your new role entail, and what from your industry experience will you be bringing into it?
Larden: I'll be responsible for running the UK arm of the business and building on the great foundations of clients and solutions the team have developed over the first five years. We have some exciting things coming in the new year, which I know will deliver more value to clients and widen our expertise. Specific to the industry though, the digital landscape is very complex and changes fast. There is a lot of room for mismanagement and mistakes that can be costly. I've spent the majority of my digital career building products, processes, and partnerships to make buying digital media at scale more effective, and to innovate where there is an opportunity to use data to make advertising better.
The amazing team here all share a common goal of using their very different specialisms and knowledge to help brands move forward with their digital advertising, I'll be no different and I hope to add some different areas of expertise and experience to solve the biggest problems brands have.
The Programmatic Advisory has seen strong growth, including into the US; how different are the conversations you have with US versus UK marketers, and how do your global clients tackle cross-market challenges?
Blodwell: In the US the conversation is very rarely performance display focused; it's predominantly about expanding the capabilities of programmatic into new channels, and it's massively focused on video and CTV. But you should never do something because it's new, you should do it because it can deliver.
Larden: The US digital landscape is entirely different from the UK, so programmatic works very differently. For example, first-party data and retargeting strategies across digital scale much more effectively in the US than they do in the UK due to the sheer size of the market. It's also the reason why I've seen so many UK advertisers buy into a US ad tech stack, and then been very disappointed with the performance or scale it's achieved. The 'DMP era' is a very good example of this. The best advertisers realise that there is rarely a one-size-fits-all global strategy, and they build in regional flexibility to solve for it.
What does the direction The Programmatic Advisory has taken say about the changes and growth that have occurred in the digital industry?
Larden: It's become clearer over recent years that we are all players in a larger connected ecosystem; both brands and content producers can benefit from the move towards 'digital everything', but likewise each can be severely impacted by seismic changes in technology or privacy. Although brands pay the bills, the most attractive thing to me about The Programmatic Advisory is the passion to share knowledge across the whole ecosystem through things like the Programmatic University, and the recent mentoring program which was open to the supply and demand side. Everyone has a role to play to help grow the digital opportunity, and to do it in the most responsible way; knowledge sharing across the industry is key.
Blodwell: I know brands want pure consultants without any conflict of interest, and we'll never ever sell out on that so, given that, we'll always have demand for our specialism. We have no products, no one pagers, no 'pre-packaged consultancy'; we customise around client needs, and we think that's right for the continued changes the digital industry is going through. 
What is the most common request you receive from your client base?
Blodwell: "Can you come in and let me know how well we're doing in programmatic?" Clients often don't know where to turn for this consultancy, given all the mixed messages from agencies, tech providers and other consultancies. Our logo is a stamp, as we aim to be a seal of approval of programmatic for an advertiser; they trust that we can make recommendations that progress what they're doing. 
How do you think the term 'programmatic' is changing? Do you believe it could be superseded as industry terminology?
Larden: I am torn on this. In some ways 'programmatic' does feel like a word that was fit for the nascent performance ecosystem of ten years ago, but to me it has become an all-encompassing word that simply defines a better way of buying digital media – using data to make fast decisions and therefore make advertising better.  
Blodwell: I personally don't care about semantics. What's important is brands connecting to publishers using data and tech. Call it programmatic, digital, digi-matic – who cares? It's a better way of advertising and advertising is a growing industry. It continues to be exciting and interesting every day. Thankfully our clients and industry peers agree!
AdvertiserConsultancyMarketerProgrammaticStrategyUKUS