IPA Bellwether Report Q3 2021: Strongest Budget Growth Since 2017
by Mathew Broughton on 21st Oct 2021 in News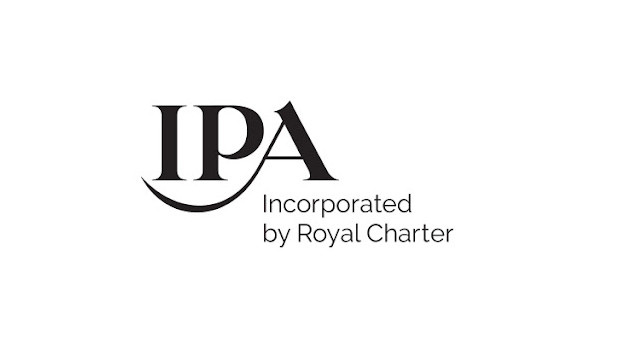 The IPA Bellwether Report Q3 2021, released today 21st October 2021, has revealed that total UK marketing budgets have increased at their strongest rate since the Q2 2017, rising by a net balance of +12.8%, surpassing the +6.1% recorded last quarter. Optimism is also surging, with 37.5% of surveyed firms more positive about their financial prospects, the most confident the market has been in six years.
Key statistics
- Video advertising continues to drive main media ad spend, with budgets increasing by 12.6%, surpassing the 4.2% growth noted in Q2.
- Other online advertising (+10.6%) and audio (+6.0%) spend also grew, however out-of-home saw a further reduction of spend (-2.0%), though this represents a slower decline than the previous quarter (-7.5%).
- Overall ad spend growth is expected to hit +6.2% in 2022, fuelled by strong economic expansion as a result of recovering consumer spend.
Understanding video data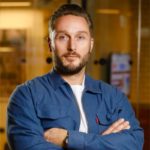 For the third quarter this year, video has been a key driver of rising spend in main media advertising. The category overall saw a net balance of +8.6% of firms increasing their budgets, with video seeing a +12.6% rise. Looking ahead, we can expect major video platforms like YouTube and TikTok to continue to reach new heights, building enhanced options and driving maximised engagement for brands in Q4.
As consumers move into these environments, there is greater demand to understand how their data is being processed. Simultaneously, brands desire transparency into the contexts of their ad investments. Inside these walled gardens, this means brands will need to gain new controls over the safety and suitability of their ad adjacency. Encouragingly some platforms are already incorporating technology to provide brands with these insights, which will be pivotal to building trusted relationships.
Ross Nicol, VP EMEA, Zefr
Authenticity and emotional engagement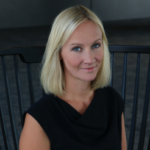 The latest IPA Bellwether report shows the impressive strides our industry is making as we move through Q4. Furthermore, it's heartening to see that brands are investing more in main media 'big ticket' campaigns and with ad spend set to increase sharply in 2022, this will no doubt increase.
But the past 18 months has shown us how consumers respond positively to human interest stories. So in a post pandemic era, brands should be looking at authentic and exciting ways to emotionally engage with their audiences, on a human level.
Karin Seymour, client strategy director, News UK
Keeping the foot on the pedal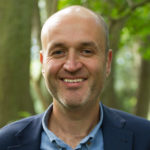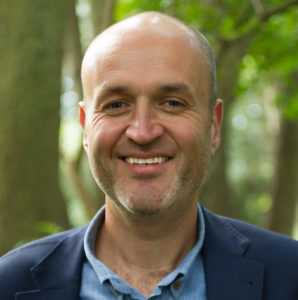 Overall the report is optimistic, but Q4 will require agility from brands in order to navigate the wider global challenges mentioned that are impacting product availability and consumer demand. With traditional purchase cycles for key Q4 retail events such as Christmas being disrupted, it's important that marketers don't pull back their digital spend over the next 90 days, allowing their competitors to swoop in. By switching budget into upper-funnel initiatives retailers can ensure they can deliver on their Q4 targets — and keep loyalty-wavering consumers warm to their brand — once the situation resolves.
Chris Hogg, managing director EMEA, Lotame
Evolving media and retail landscape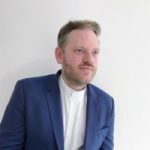 It is great to see the recent optimism from the Bellwether report, particularly from an ad spend perspective. Interestingly, throughout the pandemic, digital ad spend still yielded 10-15% growth rates — whilst the GAFA continued to resist the effects of COVID and saw significant increases in their stock price, in-line with strong revenue growth. Of course, from a media buying perspective, brands took the time to reassess their spendings, and focus on more qualitative factors such as working with brand safe environments, whilst continuing to enhance targeting and measurement. The good news for the sell side is mature media players, including broadcasters like Channel 4, as well as retailers (who have started to develop their retail media businesses), have been able to evolve their offerings to ensure they reap maximum benefits from the forecasted future growth.
Phil Raby, GM UK, mediarithmics
Resiliance and providing a supporting environment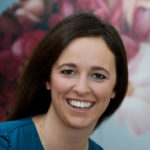 We're incredibly pleased with – and proud of – the resilience of the advertising industry here, a lot of which is testament to the tenacity of our workforce during recent turbulent times. We all rely on the talent in the industry to support its ongoing growth, and with many young people starting their careers under difficult circumstances due to the pandemic, now is the time to dedicate some attention to their personal career growth. We need to be providing a supportive and innovative environment for them to succeed, and to safeguard the future of our industry.
Kirsty Giordani, executive director, International Advertising Association (IAA), UK
Moving away from proxy metrics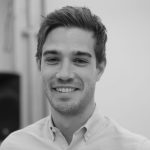 With the industry enjoying sustained growth as it heads into the final quarter of 2021, it's important that marketers continue to optimise ad relevance and resonance to boost campaign performance. Moving away from proxy metrics towards a performance-focused approach – where measurement is tied to outcome-based KPIs from the start – will enable marketers to deliver solid results throughout the remainder of the year. In the longer term, it will be vital for marketers to draw on tangible metrics from first-party interactions, purchases, and audience intelligence research to keep abreast of evolving consumer behaviour. In doing this, they can consistently match campaigns to consumer needs and interests.
Neil Holmes, UK head of sales, LoopMe
Building the privacy-first ecosystem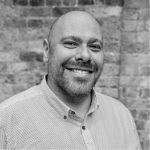 This level of ad spend recovery has been on the horizon since Covid-19 restrictions began loosening, confirming our prediction that budgets would be rejuvenated in the second half of 2021.
In parallel with this increase in ad spend, brands who are testing addressable solutions rooted in people-based identity can expect to achieve enhanced business outcomes, particularly in comparison to device-based IDs. We now have a chance to build an ecosystem that puts privacy first and provides consumers with more transparency and control. In turn this delivers stronger revenue models for publishers and better ROAS for advertisers.
Ryan Afshar, head of publishers UK, LiveRamp
Responsibility in inventory buying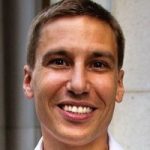 While it's heartening to see budgets up and advertising investment growing, it's vital industry players understand they have a responsibility to consider how and where they buy inventory. With digital advertising still weighted in the duopoly's favour, moving forward it will be crucial for publishers and marketers alike to prioritise independent players.
The open programmatic ecosystem has become more mature and, in a lot of ways, offers marketers increased control, both over their spend allocation and their ability to drive performance while maintaining brand safety. For example, the recent rise in curation platforms has totally changed the programmatic market's perception around transparency and control for buyers. But only when the industry stops reinforcing the walled gardens of tech giants – who have been in the spotlight due to recent scandals – can the open web truly flourish and ad spend continue to grow.
Romain Job, chief strategy officer, Smart AdServer
Huge opportunity in the festive season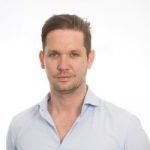 According to our recent study of 2,000 UK consumers in September 2021, consumers have nearly £200bn in accumulated lockdown savings, and 78% of them are planning to splash the cash on Black Friday purchases and Christmas gifts. This represents a huge opportunity for brands and agencies, so it's great to hear that marketing budget growth is at its strongest in over four years.
To fight for a slice of the predicted consumer spending pie, marketers must prioritise their peak trading marketing strategy and focus on grabbing cash-rich consumer attention with relevant and specific content. With vast amounts of first-party data and a deep understanding of their audiences, publishers are the perfect partner to help brands and agencies engage with these high-intent targeted audiences, while offering flexibility and adaptability – vital characteristics as ongoing supply chain uncertainty makes stock levels an increasingly crucial consideration for marketers.
Dave Randall, commercial director, Future plc
Safeguard digital media quality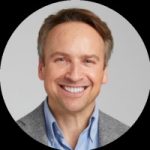 It's encouraging to see that the growth of marketing budgets across the industry are the strongest they've been in years, with confidence clearly leaning towards video ad inventory. The latest IPA Bellwether report solidifies video's position as the top performing media format in Q3 2021, following a positive H1 2021 in which video ads drove lower brand risk – with the UK even leading global brand risk reduction across video environments – and greater viewability than display ads.
However, despite these positive steps forward, brands mustn't be complacent when it comes to optimising and safeguarding their digital media quality. To effectively spend increasing digital advertising budgets, brands must utilise the latest technologies to control the context and suitability of ads and where they appear. These capabilities will be crucial to maximise investment by interacting with engaged consumers via safe, suitable and relevant video ads.
Nick Morley, managing director, EMEA, Integral Ad Science (IAS)
A thriving market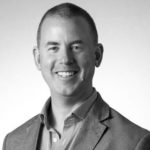 The results of the Q3 report should leave no doubt that the marketing space hasn't just 'survived' the challenges of the past 18 months, but continues to thrive. With budgets increasing at the strongest rate since 2017, brands and agencies can plan and execute strategies with confidence.
Digital advertising in particular saw strong growth, with 10.6% of firms upwardly revising their budgets in Q3. Key to this is the significant structural shift we've seen in how we live and work, as well as smart brands increasingly tapping into newer opportunities within digital.
For example, contextual solutions are increasingly advanced, and can provide reliable returns in the crumbling cookie-based ecosystem. Meanwhile, channels such as social allow advertisers to connect with audiences where they are already engaged. Businesses that have associated digital media execution with adapted client strategies have been seeing far higher growth.
That said, there are uncertainties ahead, so it's vital brands continue to engage with reliable, real-time data to understand how they can be agile; understanding who their audiences are and how to reach them effectively in a cookieless future. By observing these trends, advertisers can react with the methods and channels best suited to reaching and resonating with their audiences, no matter what changes lie ahead.
Patrick Johnson, global CEO, Hybrid Theory
Publishers and advertisers shouldn't neglect compliance during the digital boom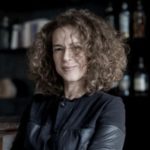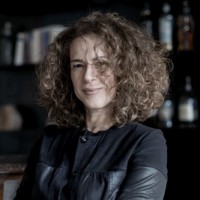 The report should be positive reading for the industry, with digital advertising up 10.6% in Q3 2021, and a +11% increase between Q1 and Q2 2021. However, this continued investment in digital does not guarantee high returns for advertisers. It is up to publishers to invest in areas like brand safety and compliance with Google policies, such as its recent page experience update Core Web Vitals, to ensure a smooth and secure media buying process. Only through this attention to compliance can publishers and advertisers maintain high returns on the increased investments in digital advertising efforts over the long run.
Sivan Tafla, co-founder and CEO, Total Media Solutions
Assessing the impact of video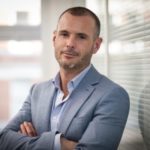 It's clear UK recovery across the industry has shifted up a gear with this quarter's Bellwether Report revealing marketing budget growth is at its strongest in over four years. With video being the main driver in main media, up +12.6% from +4.2%, its crucial advertisers take this moment to ensure they put themselves in the best position to measure video's attention by gaining timely, impression-level insights to optimise their campaign performance - from looking at the impact of an ad's presentation to key dimensions of consumer engagement. With our recent Global Insights Report revealing just 15% of video ads are both audible and in-view on completion, advertisers are just scratching the surface.
Only by using methods that quantify attention metrics like viewable time, share of screen, video presentation, audibility, and more, can brands pinpoint how much impact their ads are having. Armed with this insight campaigns can be refined, high-performing environments can be identified, and approaches optimised to secure consumer attention at scale.
Nick Reid, regional VP of Northern Europe, DoubleVerify
Finding the balance of normality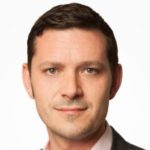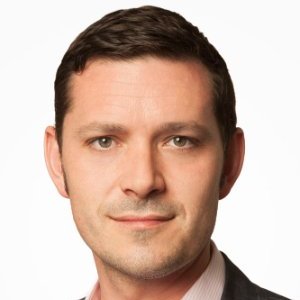 It's been hugely positive to see UK marketing budgets continuing to increase in Q3. As workplaces, schools and entertainment have opened up again, this growth gives us a clear indication that all media is thankfully making a comeback as the world begins to return to normal.
There was uncertainty at the start of 2021 as to whether new consumer habits would stick, but with Covid restrictions lifting, new research from Teads shows more than 2 in 5 consumers are intending to or will be increasing their online shopping levels. With this, alongside the overall economic uptick, advertisers are going to be eager to garner consumer's attention online, especially in the lead up to the festive season.
For advertisers, this quarter has been focussed on finding that balance of normality again and it is great to see the growth of marketing budgets as a result. There are clear headwinds going into Q4 with supply issues potentially impacting Christmas. But we're seeing brands are responding proactively to these challenges and we're bullish that 2021 will finish on a high.
Justin Taylor, UK MD, Teads
Advertising's role in maintaining consumer confidence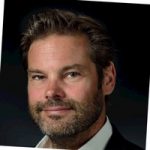 Despite this growth providing much-needed rejuvenation to the industry, it failed to reach the +17.4% initially forecasted for the 2021/22 financial year. The risk of collapsing consumer confidence, triggered by inflation and rising interest rates, and the potential reintroduction of Covid restrictions could mean that the end of the year looks very different to what we had imagined three months ago. The hope is that the advertising industry can play its part in maintaining consumer confidence and spending. If restrictions do kick in, digital advertising will once again take centre stage.
Matt White, VP EMEA, Quantcast