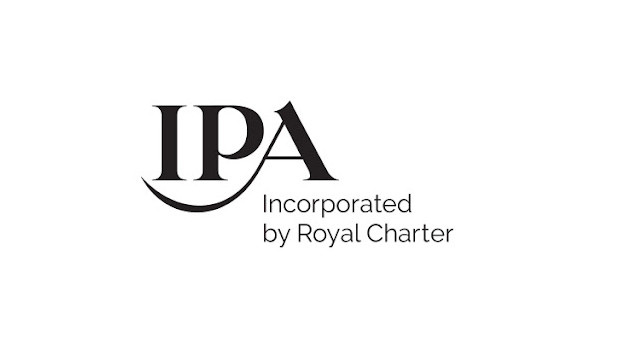 The IPA Bellwether Report Q4 2021, published today (20th January 2022), has revealed that total UK marketing budgets have increased for a third successive quarter. Despite total market growth slowing in Q3 2021 due to the emergence of the Omicron variant, 6.1% of companies raised their total marketing budgets at the end of 2021.
Key statistics
A net balance of +34.5% of surveyed companies are planning to expand their total marketing spend in the coming 2022/23 financial year.
A net balance of +17.4% of firms anticipate spending growth in main media marketing – which includes 'big-ticket' advertising campaigns relating to TV and radio.
Sales promotions budgets are also set for strong growth, with a net balance of +17.9% of firms planning to expand their spending here.
GDP growth expected to slow in 2023 and 2024, and forecast annual expansions of 1.8% and 0.9% respectively reflect the impact of rising tax burdens on consumption levels, in addition to tightening interest rates.
Deep insights lay the groundwork for long-term strategies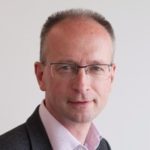 The latest IPA Bellwether data shows the same positive revisions to current budgets for market research as they do for total budget revisions, and it is difficult to understate the significance of this. You have to go back almost a decade — to the very early days of the IPA breaking out market research in the Bellwether survey — to find the last time that research has done anything other than flatline or decline relative to aggregate revisions.
Advertisers may well have felt that there's enough in the immediate return paths facilitated by digital footprints not to need as much research to keep a handle on current performance. But the myriad changes in behaviour — from mainstream on-demand access to last mile delivery businesses — and the emerging challenges and opportunities of virtual technologies combine in a need for deep and real insight to help advertisers navigate long-term strategies.
David Fletcher, chief data officer, Wavemaker UK
Customer centricity to become the new normal for brand success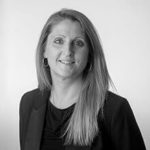 We are seeing signs that brands are continuing to embrace customer centricity, with market research performing at its strongest despite the report revealing waning business confidence this quarter. Brands are seeking security in understanding their audience's better and relying on the value in building long-term loyalty through high-value customer experiences.
The most adaptive brands have taken full advantage of the pandemic to restructure and realign themselves with the new reality of marketing, setting up new initiatives to deliver better customer experiences, and IPA's latest report is proof of these plans being put into action.
There is simply no return to business as 'normal'; brands are pivoting from conventional marketing to today's world of hyper-personalised customer experience management – once business and consumer confidence is fully restored, we can expect this to become the status quo. Those brands that haven't taken this opportunity to transform their business will likely struggle to connect with customers in the ways they expect in the coming years.
Anne Stagg, UK CEO, Merkle
Hopefully, 2022 will be the year of the partnership economy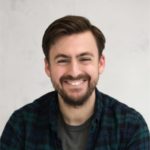 The results of the Q4 2021 IPA Bellwether Report show that ad spend growth forecasts and 2022/23 budget plans are in strong, positive territory. With sharp spend increases still expected, it's our hope that brands will start to think carefully about where they spend their hard-fought cash.
The report notes growth of +7% in video, with spend in other online advertising formats also up by just under +5%. But the fact is that our lives have migrated overwhelmingly online over the past couple of years. What's key to consider is what brands are actually doing online – and whether they form part of the conversation in ways that are meaningful to their audiences.
Fortunately, we're seeing growing awareness that we need to avoid disrupting and interrupting people online and instead form a useful, or entertaining, part of the information people are seeking via partnerships with publishers, creators, and businesses who are in a unique position of trust with their audience and customers.
If brands can tap into this burgeoning ecosystem they will be more relevant to the lives of consumers. Increases in spend should then come hand-in-hand with dramatic gains in ROI too. In this way, everybody wins. After all, channelled effectively, and with efficient, streamlined processes, even a small amount of spend can get you a long way. Hopefully, 2022 will be the year that the industry wakes up to the power of the partnership economy – a better, more authentic way to engage consumers.
Owen Hancock, marketing director at impact.com
If there was a marketing effectiveness 'crisis', it's now over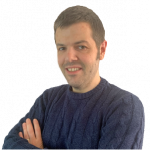 Marketing budgets are up, but business confidence is down. Why is this? The pandemic has impacted the lives of virtually everyone on the planet, resulting in changing patterns of consumption and behaviour. Then there are also the secondary effects of the pandemic – supply chains have been shocked, many industries face worker shortages, and people across the globe are slowly establishing their own version of the new normal. Inflation is eroding purchasing power for businesses and consumers alike, but marketers appear more confident that marketing will continue to deliver a tangible return on investment across 2022.
Marketing is there to help influence behaviour and consumption, so it makes sense for brands to invest at scale in these moments of transition to establish new habits and behaviours. We are seeing increased evidence that businesses are deploying marketing budgets with greater commercial impact, especially in digital, which is of course the medium that consumers have increasingly turned to in the face of a global pandemic.
If 2020 marked the year where consumers most heavily switched to digital, 2022 might be the year where strategy and marketing budgets reach a new level of maturity. If there was a marketing effectiveness 'crisis', it's now over. The industry has been telling marketers their ability to sell using ads is in decline, but as well as not being particularly helpful, it's simply not true.
Aidan Mark, global director, performance strategy at CvE
Platform-to-brand relationships hinge on tailored brand safety measures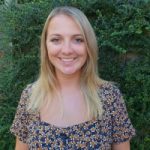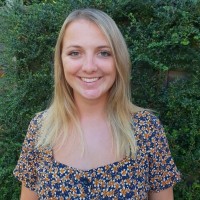 The +7.3% rise in video advertising spend has undoubtedly been driven by the prevalence of platforms like TikTok – rated the most visited website of 2021 – which provide new levels of reach and engagement for brands. As more users continue to subscribe to these platforms, brands' focus will increasingly shift to implementing effective and tailored brand safety and suitability measures in order to build trust with consumers.
In addition, platforms are ensuring transparency with brands about how they can protect them and their content. For example, last year TikTok announced its partnership with several brand safety partners as well as the Global Alliance for Responsible Media. On top of this, brands started to take greater accountability for implementing their own suitability strategies. Keeping up this momentum will be key to trusted platform-to-brand relationships and heightened spend on video in 2022.
Suzy Ley, EMEA Marketing Lead, Zefr
Increased spend must be coupled with effective measurement and attribution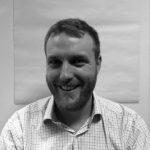 As firms plan to step up recovery efforts, market research emerged as the top-performing category — reflecting efforts to understand the impact that the COVID-19 pandemic has had on clients and target audiences — and with the category enjoying its strongest performance since it was first tracked by Bellwether over nine years ago. Direct marketing, video and other online advertising also emerged strongly.
In many ways, however, the elephant in the room remains excessive ad 'clutter', inefficiency, and wasted spend. All too often, consumers end up ignoring ads as a result. So, hand-in-hand with increased spend must come effective measurement and attribution. We always advise advertisers to leverage attention data in order to target their advertising towards low clutter, more high-performing sites – with far better results for the consumer experience and the bottom line.
Indeed, eye-tracking data has shown, time and again, that an ad on one site will get a lot more attention than that same ad on another site. Who's doing the looking still matters – which is a great thing for high-quality publishers, rich in first-party data. It's up to brands and agencies to provide ads that are really worth looking at and to use increased investment wisely.
Mike Follett, managing director, Lumen Research
Strategic relationships with publishers key to brand success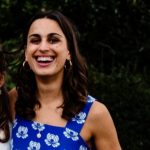 It's fantastic to see marketing budgets are increasing as the advertising and tech industries strive to recover following the pandemic. To solidify this industry-wide growth, brands need to ensure they are reaching the right audiences with a privacy-first strategy; developing strategic relationships with premium publishers that hold consented first-party data. This will enable brands to understand their audience's interests, behaviours and trends, and what they engage with online, all without identifying individuals and compromising consumer privacy. 2022 is all about consented first-party data, with brands moving into a testing phase and exploring publisher partners and solutions to find the best performing strategy ahead of the demise of third-party cookies. By partnering with publishers, advertisers can widen their targeting pool via unique audience insights and achieve scale in a privacy-safe way. With this approach, advertisers will get the most out of their campaigns, regardless of the climate.
Isabella Jenkins, agency partner, Permutive
Competitive pressure to reach consumers will increase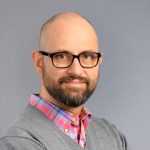 Despite ad spend growth forecast to lower slightly in 2022, the latest IPA Bellwether Report shows that the advertising industry is making an excellent overall recovery after the pandemic. It's fantastic to see that video spend has increased by +7.3% which presents a myriad of opportunities for brands and advertisers in the new year. This means that competitive pressure in trying to reach consumers will increase. Effective targeting and unique creatives will become crucial.
Looking ahead, we can expect to see marketers utilising new partners and platforms which can leverage deep learning technology effectively, improving the cost per completed view while reaching the right audience at the right time, in the right context. With the deprecation of third-party cookies getting closer, marketers will be looking for solutions that can achieve better visibility within the same budget while being built to last in the new digital landscape.
Łukasz Abgarowicz, VP of agencies, RTB House
A crucial time for those investing in video advertising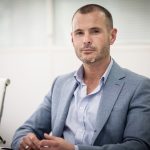 Video advertising is evolving rapidly, and the +7.3% growth the Q4 2021 IPA Bellwether Report reveals, reflects video's ability to engage, inspire and deliver a great consumer experience. With the continued growth of short-form social video platforms and the CTV marketplace continuing to evolve, we are likely to see investment continue as brands expand beyond the more traditional digital video formats.
It's not just the scale of usage which will drive continued growth, but also the developments we are seeing in the market when it comes to measurement and understanding the interaction and engagement video is able to deliver. As a result, we can expect an even greater focus on the likes of attention. Understanding exposure and engagement by looking at metrics from audibility to user interaction can help advertisers identify and then optimise across environments or creative. This will be crucial for advertisers looking to scale their growing investment in video in the year ahead.
Nick Reid, SVP managing director EMEA, DoubleVerify
People-based marketing strategies to become priorities for publishers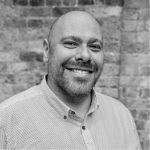 This sustained expansion in marketing budgets, despite Covid roadblocks towards the end of Q4, shows that the industry is continuing to recover from the shockwaves of 2020. As online advertising enjoys a +4.5% uplift compared with Q3, publishers are realising that the value of their first-party data is strengthening which is now putting them on a level playing field with the walled gardens. As such, publishers will prioritise people-based marketing strategies that simultaneously help drive authentications with consumers. Publishers should therefore continue to test, and refine strategies that generate new authentications, such as email subscriptions, newsletters, content walls and/or premium services. This will then allow publishers and marketers to build omnichannel views of consumers across online and offline channels, unlocking better ways to reach and engage these consumers. This year, we expect to see more consumers authenticating, in order to control their preferences and their data, in a win-win that helps publishers maintain direct relationships with them.
Ryan Afshar, head of publishers UK, LiveRamp
Emphasis on consumer privacy necessary for increased consumer confidence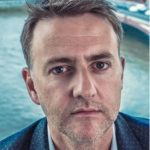 Entering 2022, we've seen huge growth as a business globally. Our partners have expressed confidence in the market bouncing back from the negative effects of the pandemic and the +6.1% increase in marketing budget seen in the latest IPA Bellwether report aligned with experiences on the ground. The last two years have been particularly interesting for paid digital marketing. The pandemic created a rapid change in consumer behaviour, leaving marketers to rely on accountable and addressable marketing channels. Online advertising businesses want assurances that their investments are truly measurable with an understandable impact and accountable spend. Subsequently, many are moving away from using clicks or visits as a measure of success, shifting towards optimised, deduplicated conversions that are measurable in external ad servers, as well as focusing on maximal return on ad spend (ROAS).
In 2022, marketing spend must measure effectiveness over efficiency. By strategising customised campaigns with a strong focus on consumer privacy, businesses will see a market resurgence and increased consumer confidence. There's good reason to be positive moving forward and customised, results-focused marketing strategies that leverage sophisticated AI to automate and lower the cost burden against deploying significant advertising investments will push this upwards industry trend.
Matt Nash, managing director, Scibids
First-party data pivotal for marketers throughout continued uncertainty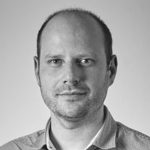 Marketers striving to deliver tailored and effective campaigns this year — and beyond — should be taking note of publishers' ability to collect rich first-party data. Their sophisticated offerings go beyond broad vertical-based targeting to segment audiences in line with complex interests and behavioural signals, alongside actual purchase intent. This means ads and affiliate links can be targeted to audiences with not only the best match rates for each brand and its unique products, but who also give the highest chance of delivering strong returns. As uncertainty remains, utilising first-party data to reach high-intent audiences where they are already engaged will be pivotal for marketers looking to make their budgets work harder in 2022.
Nick Flood, global ad product & revenue operations director, Future plc
Consumers want to see brands take ownership of sustainability goals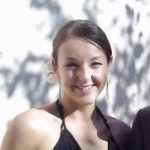 Continued recovery will now depend on businesses being led by demand; focusing on showing consumers want they actually want to see. And what consumers want to see is brands taking ownership of sustainability goals. To that end, we expect agencies to start working more closely with clients to develop lower-carbon media plans, as well as encourage them to use the power of advertising to promote sustainable consumer choices and behaviours. We ultimately have to be bigger than the discipline – talent wants to work for companies that serve their communities and the world, so it's within everyone's interest to make "Ad Net Zero" a key priority in 2022 and channel budgets towards achieving this.
Faye Daffarn, UK MD, Tug
Publishers losing share – but marketers still want to know what works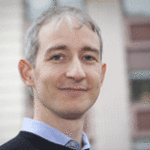 From this latest report, it's clear that publishers have a lot of work to do with advertisers and agencies to start winning more ad spend, but at the same time, marketers are more open than ever to hear that message.
Market research is the top "upward revision" category with a +7% shift in budget as marketers emphasise the importance of understanding what the ongoing pandemic has done to their brands and audience perceptions – and with that, where and how to invest their budget. But combined with the further downgrading (-5.9%) of investment in published brands, it's clear that publishers need to work a lot harder to change perceptions of their impact for marketers. In addition, seeing that nearly 80% of marketers chose not to look at that budget at all means they aren't convinced that sector is providing increasing value.
We see some publishers delivering strategic insights proactively that align with what marketers need to defend budget allocations internally – if there's data to be had, marketers clearly want more of it and will shift spend where they see the value.
Tom Jenen, CRO, Brand Metrics
Those that held their nerve with brand campaigns in Q4 will be rewarded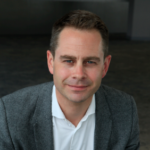 It is heartening to see that main media marketing is expected to receive strong budgetary support with 2022/23 marketing budgets set for a big boost as businesses plan to step up recovery efforts. The growth in measurable, lower-funnel channels in Q4 of 2021 should be no surprise in the face of Omicron-induced uncertainty which may well turn out to have been disproportionate; those that held their nerve with brand campaigns in Q4 will be rewarded. Indeed, the return to bigger ticket brand campaigns in the year ahead is reflective of pent-up demand and brands re-establishing themselves in a post-pandemic world that has left permanent change to consumer habits and consequently the business model of numerous industries. To succeed in the year ahead as advertising adapts to fundamental changes to behaviour, technology, and regulatory frameworks, we need to be more consumer-centric than ever before.
Ben Walmsley, commercial director publishing, News UK
Tech giants at risk of losing out to independent platforms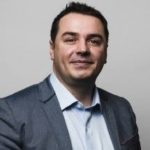 As budgets continue their positive trajectory, industry players are beginning to assess how and where they buy inventory. With antitrust investigations rife among GAFA, the industry is becoming increasingly disillusioned with the tech giants – questioning the value they ultimately bring to the programmatic ecosystem, and reconsidering their options when it comes to choosing an adtech partner. This is particularly true for publishers, who are starting to shift towards independent players; making use of curation platforms to realise the value in their audience, exert control over their data assets, and take back ownership of their inventory. In this way, independent players ultimately encourage a closer working environment, helping to foster transparency, efficiency, and flexibility within the open web.
Teiffyon Parry, EVP global demand, Smart AdServer
Marketers are right to prioritise spending smarter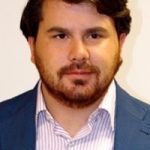 To guarantee financial stability, marketers are right to prioritise spending smarter, rather than spending more, and we're seeing businesses planning with a cautious financial lens. With Rishi Sunak's revelation that employment is almost back to pre-pandemic levels, and considering the post-pandemic, freeing-of-shackles mindset many consumers appear to be embracing, one might expect brands to have taken a more bullish approach to budget increases. However, findings demonstrate that marketers are proceeding with caution. This is surely a wise move, given that consumers are starting to feel the impact of increased living costs, and many businesses continue to face challenges securing and retaining skilled talent, and navigating supply-chain issues.
Alvaro Verdeja, global tech and data director, Making Science
Real-time data, automated technology, and DOOH key to enhancing ad delivery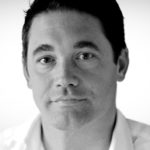 The turbulence of the past two years has been undeniably tough for a sector that relies on people being out and about. However, despite IPA's Q4 forecast revealing budget cuts to out-of-home (OOH), the sector has weathered an unprecedented storm and is now returning to growth. We actually experienced a very strong Q4 across our clients and agencies in terms of revenue.
We've also seen an explosion in the appetite for creative solutions across all formats and, increasingly, OOH is the home of creativity. And, while at the height of the pandemic, real-time data helped us understand rapidly changing audience patterns, it's now being combined with automated technology and digital out-of-home to deliver smarter and faster activations that bring utility and value to consumers and brands alike.
Alistair MacCallum, CEO, Kinetic
Optimism is not enough – now is the time for action over words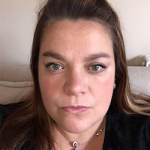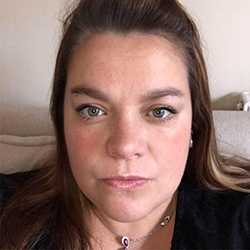 The continued growth in spending demonstrates that marketers remain optimistic. However, they are still facing the retirement of cookies, which will impact revenue. As an industry we need to be more bullish on proactive testing of privacy-first identity solutions to support the value exchange of the open web and the livelihood of independent publishers. Many are overloaded with identity choices and still unsure how to determine which ones work best for them.
Scale remains a persistent elephant in the room for the industry, and one we cannot hide from. I'd like to see "less talk" about what ails us and more rigorous testing. Marketers and publishers need a portfolio of solutions at their disposal to support diverse and healthy revenue and deliver the scale and performance they want. Time is not on anyone's side.
Alison Harding, VP of data solutions, EMEA, Lotame
Balancing monetisation with user experience is crucial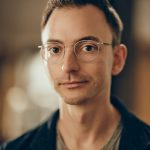 With overall growth still expected for ad spend, publishers need to ensure they are using the correct monetisation solutions to capitalise on this. However, it's important to ensure that maximising ad revenues doesn't come at the expense of a positive user experience. Finding a balance between these two areas will be crucial moving forward, with all-inclusive monetisation solutions offering a holistic approach that benefits all areas of a publisher's business. For example, by adjusting site architecture to ensure compliance with Google's Core Web Vitals, publishers inherently create a more engaging experience for consumers; driving traffic and, ultimately, revenues.
Alexander Azarov, CEO and founder, Clickio
Marketers must adapt to shifting consumer behaviour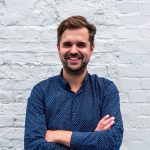 Marketers have effectively weathered the Omicron storm throughout Q4, which can only be seen as encouraging as we look forward to 2022. It's a given that new challenges will arise, but I'm confident that marketers' continued versatility and ability to adapt will serve the industry once again. Consumer behaviour will also shift, most likely forming a hybrid-model of pre-lockdown norms and post-pandemic behaviours. So while shoppers may return to stores, the pressure on the online platforms won't let up, as many of us have formed new online habits. But perhaps the most important thing to address is the industry's talent crisis. The struggle to recruit and retain talent is real, and it must be solved, if the industry is to continue to grow.
Emil Bielski, UK MD, Croud
Brands now have the opportunity to create immersive advertising through video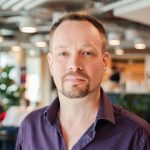 The IPA Bellwether report shows that video is continuing to lead the main media spend, especially with TV. The continued growth of this channel is inevitable with the rising popularity of connected TV (CTV) devices in more households across the UK. This provides brands with the opportunity to create more immersive advertising experiences using video, which drives higher consumer attention and loyalty. Modern consumers understand the value of their data and its application relative to the advertising content they view. As a result, brands and their advertising partners are expected to respect consumer privacy while also providing personalised recommendations. This is an opportunity for brands to create more informed ad experiences based on direct input from consumers. This empowerment of consumers drives benefits never before seen for brands.
Tim Sleath, VP, product management, VDX.tv
Investors see value in the industry, despite uncertainty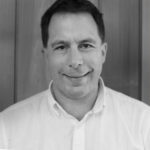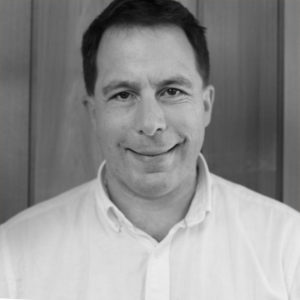 As ad tech continues to be a hotbed of M&A activity — with the number of deals growing by 500% in 2021 year on year — it's clear investors are seeing value in the industry, despite sustained market uncertainty. The influx of VC investment is proof enough that the sector is experiencing good overall health and has strong future potential. Those companies that can deliver consistently high performance for brands, without the need for personal identifying data, are poised to do particularly well in 2022.
Stephen Upstone, CEO and founder, LoopMe
Our relationship with consumers has irreversibly changed, but not necessarily for the worse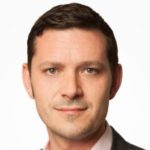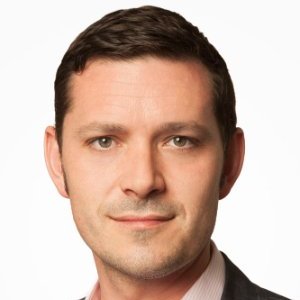 Despite this pandemic being far from over, the start of 2022 feels significantly different to this time last year and even to Q4 2021. There is a buoyancy and optimism for 2022 that we have seen across our client, agency and publisher partners as the UK sets out to chart a new path out of the economic troubles of the past two years. As leaders in digital media, it's imperative that we continue into our new world differently to how we entered it. Our relationship with consumers has irreversibly changed, but not necessarily for the worse. Platforms and publishers that deliver respectful user experiences and sustainable data practices will cultivate high-attention environments and a loyal customer base, creating a responsible, long term, media ecosystem. Looking ahead, it's encouraging to see that marketing budgets are set to increase and that businesses remain optimistic about the opportunities for growth in 2022.
Justin Taylor, UK MD, Teads
Brands now have the opportunity to invest in multiple approaches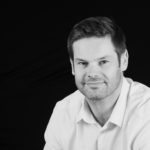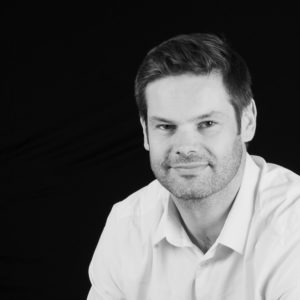 Omicron and the introduction of 'Plan B' wasn't enough to slow marketing spend in Q4. The upcoming relaxation of restrictions should ensure that the strong upward trajectory continues well into 2022, with firms seizing the opportunity to drive sales by increasing ad spend.
One thing we learned last year was to expect the unexpected; we also, however, learned that you can never be too prepared. For digital companies that have accrued customers and first-party data during the pandemic, now is the time to be thinking about how to best activate this and continue the growth momentum.
Don't forget that the countdown to Google's deprecation of the third-party cookie is on. This impending shift has been greeted with apprehension by many. But, with change comes an opportunity to invest in multiple approaches so as to better understand audiences, value advertising and measure results. Now is the time to steal a march on competitors and test, test and test. While the pandemic remains a huge factor shaping the industry, the beginning of a new year marks an opportunity to look forward, not back. Brands that do this will be the ones who reap the benefits.
Matt White, VP EMEA at Quantcast
Identity problems a lingering issue for marketers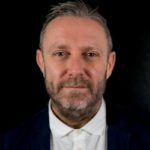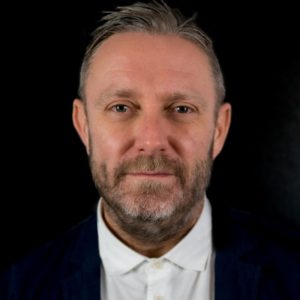 Despite high hopes for budget growth, lower optimism around this year's financial outlook tells a tale of ongoing uncertainty. Marketers continue to struggle with lingering issues that are capping their confidence — the biggest of which being persistent identity problems. While 2021 did see attention positively shift towards first-party IDs, the rising number of alternative solutions is leaving industry players unsure which direction they should take and concerned about the need for immediate action; especially with third-party cookies already axed in major environments such as Safari and Firefox.
Breaking through this critical point in 2022 will call for greater flexibility. Marketers have the enthusiasm to sustain the recovery drive with further investment and activity, but they need more open and versatile tools that will allow them to do so in an adjustable, ID agnostic, and privacy-friendly way.
Phil Acton, country manager UK & BeNeFrance at Adform
Digital MarketingDisplayResearchUK