Metaverse Campaign Launched by Huobi; Swiggy Raise USD$700m
by Zara Briggs on 24th Jan 2022 in News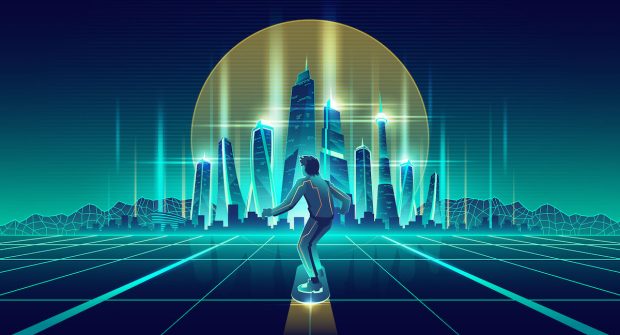 In today's ExchangeWire news digest: Huobi Global have launched a new initiative to fund metaverse developments; Swiggy have raised USD$700m (£519m) in a Series K round; and 6sense have just completed a USD$200m (£148.3m) Series E funding round just 10 months after their USD$125m (£92.67m) Series D.
Huobi Global launch their Lunar New Year campaign to aid the development of the metaverse

Huobi Global have launched their Lunar New Year campaign which aims to encourage users to explore possibilities for the future of the metaverse. The campaign, which ends on the 14th February 2022, will hand out USD$100m (£74.1m) worth of prizes to support participants - including ​​access to new metaverse token listings under Primelist. The digital asset exchange firm will also invite users to register for DIDs (decentralized identifiers), giving them the opportunity to win distinctive tiger-themed NFT avatars.
Huobi are avid supporters of the metaverse and blockchain, previously launching a USD$10m (£7.4m) fund back in September to invest in global upcoming GameFi projects. GameFi stands for "blockchain gaming integrated with DeFi mechanism." The Seychelles-based platform launched the initiative to allow more GameFi startup projects to grow the blockchain ecosystem.
Commenting on their recent development fund, Huobi co-founder Du Jun states, "our emphasis on the metaverse reflects our intentions to provide a more fun and unique crypto experience." They add, "we're not just another spot trading exchange. We pride ourselves on our diverse set of products and services, and the promotions we run are designed to gamify the trading experience and make it more fun."
The news comes amid a six-month low for the cryptocurrency sector over speculation that the US Federal Reserve are looking to tighten restrictions "until the inflation picture changes," Goldman economist David Mericle said in a statement to clients on Saturday (22 January). The announcement also accompanies a draft proposal by Russia's central bank, seeking to ban trading and mining of cryptocurrencies in the country. Elizaveta Danilova, director of the Bank of Russia's financial stability department, has commented, "we consider it very important to ban using Russian financial infrastructure to obtain cryptocurrency. We think this will help remove a significant part of the risks and ensure that cryptocurrency won't be so popular." According to the Financial Times, the price of the largest digital token by market value fell 4.3% on Saturday (22 January) to the lowest level since July last year.
Swiggy raise USD$700m (£519m) in a Series K round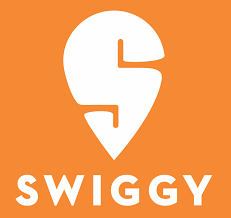 Indian food delivery platform, Swiggy, have raised USD$700m (£519m) in a Series K round led by Invesco. Although their valuation has not yet been confirmed, a source close to the matter has stated that the startup could now be worth USD$10.7bn (£7.9bn), ahead of their rival Zomato. Existing investors, such as Prosus Ventures, Alpha Wave Global, Qatar Investment Authority, and ARK Impact, supported the round with participation from new backers including Baron Capital Group and Sumeru Venture.
Prosus co-led Swiggy's last funding round in July, along with SoftBank Vision Fund 2, where the e-commerce company raised a "heavily oversubscribed" USD$1.25bn (£926.9m). After this round, Swiggy was valued at USD$5.5bn (£4.08bn). Sriharsha Majety, chief executive and co-founder of Swiggy, stated, "the scope of food delivery in India is massive and over the next few years, we will continue to invest aggressively into growing this category." A new report conducted by the India Brand Equity Foundation (IBEF) has estimated that the Indian e-commerce market is expected to grow to USD$111.40bn (£82.6bn) by 2025, in comparison to just USD$46.2bn (£34.3bn) in 2020. The rapid growth has been triggered by an increase in smartphones and internet connections across India, as a result of the "Digital India" programme.
Majety has commented on the recent round, "our goal is to make Swiggy the platform that 100 million consumers can use 15 times a month. We will continue to invest in our people, products, and partners to create a positive impact on the ecosystem and accelerate the digital transformation in food and grocery delivery and other on-demand services."
6sense raise USD$200m (£148.3m) in Series E investment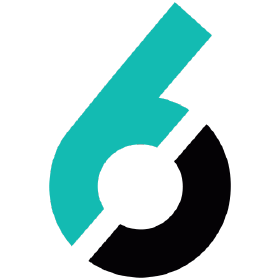 6sense, a B2B insights platform, have just completed a USD$200m (£148.3m) Series E funding round, co-led by new investors Blue Owl and MSD Partners. Existing investors, Insight Partners, Tiger Global, D1 Capital Partners, and Sapphire Ventures participated in the round, along with support from additional new investors, SoftBank Vision Fund 2, B Capital Group, Franklin Templeton, and Harmony Partners. 6sense's total funding has now grown to USD$426m (£315.8m), just 10 months after their USD$125m (£92.67m) Series D. The San Francisco-based platform can use their new investment to accelerate their goal of rapid growth and product development. Their valuation now totals USD$5.2bn (£3.86bn).
"Ten months ago we ignited the RevTech Revolution with a promise to provide the only AI-driven platform that unifies data, people, and processes to unlock predictable revenue potential. We've delivered on this promise and the market has spoken. Our growth continues to outpace every competitor in our category, and customers consistently rave about the exceptional results they see with 6sense," Jason Zintak, CEO of 6sense, commented. "This investment adds fuel to our trajectory and gives us the ability to accelerate on our commitments. Our acquisition of Saleswhale is just one example of how we are transforming the way B2B organisations create, manage and convert pipeline to revenue."
Also in the news:
- Croud Strengthens Luxury Digital Marketing Offer with Acquisition of VERB
- Blue Billywig Continues Expansion with Senior Media Hire in the EU Region
- Merkle B2B Announces Integration of gyro and Merkle | DWA
- Immersive in-game advertising campaign promotes Doctor Who: Worlds Apart NFT Drop
BlockchainCryptocurrencyE-CommerceFundingInvestmentMetaverse