Alibaba Increase Buyback Scheme to Woo Investors; YouTube To Stream Ad-Supported TV
by Hannah Dillon, Zara Briggs on 23rd Mar 2022 in News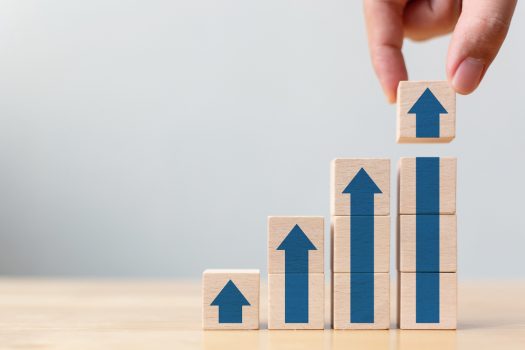 In today's ExchangeWire news digest: Alibaba try to boost investor confidence by increasing their buyback scheme; YouTube announce they will now stream ad-supported TV for US viewers; and BuzzFeed respond to investor concerns with plans to shrink their news division.
Alibaba increase share buyback scheme to increase investor confidence
Chinese tech conglomerate Alibaba saw their Hong Kong-stock close 11.2% higher yesterday (22 March) after announcing they will be increasing their share buyback programme from USD $15bn (~£11.34bn) to USD $25bn (~£18.9bn) over the coming two years.
The move signals Alibaba's hope to restore investor confidence after a tech clampdown saw their stock plummet from an all-time high in October 2020. 
The e-commerce giant lost around 65% of their value after the IPO of their sister company, Ant Group, was derailed by Chinese authorities in November 2020. Alibaba encountered further turmoil when they were struck with a USD $2.8bn (~£2.12bn) fine after an antitrust investigation concluded they had abused their dominant market position. 
The Hangzhou-based firm have already purchased USD $9.2bn (~£6.96bn) of stock as part of the repurchase scheme.
Within the same announcement, Alibaba also announced Weijian Shan, the executive chairman of investment group PAG, as the new independent director to the Company's board. Commenting on the move, Shan stated: "I have been deeply impressed with the growth and achievements of Alibaba, and with how it has positively changed [the] lives of so many consumers and businesses in China and elsewhere. It served about 1 billion consumers in China and 300 million around the world in 2021 alone. I feel honoured to be invited by the board to serve as an independent director."
Alibaba aren't the only tech giant to increase their stock repurchase scheme, as Amazon confirm that USD $10bn (~£7.56bn) for share repurchases has been agreed upon by their Board of Directors. The approval will replace their previous USD $5bn (~£3.78bn) stock repurchase agreement, under which the e-commerce titan had repurchased USD $2.12bn (~£1.6bn) of their shares.
YouTube to stream free ad-supported TV shows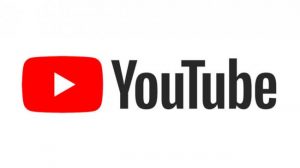 Global streaming platform, YouTube, have announced that they will stream ad-supported TV shows for the first time in their 17-year history.
Announcing the move today (23rd March) via a blog post, YouTube will initially offer US users access to over 4,000 free TV shows, including 'Andromeda', 'Heartland', and 'Hell's Kitchen', with the aim of adding up to 100 more titles each week. 
The market for video on demand (VoD) services in the US has seen significant growth in recent years. As of Q4 2021, 85% of US households subscribe to a video streaming service, with 9% accessing a new service the same quarter. Quarterly growth for streaming services, however, predominantly comes from free, ad-supported TV and ad-supported video on-demand (VoD) services, according to data from Kantar.
YouTube are not new to ad-supported streaming, having hosted 1,500 movies from studios including Warner Bros., Lionsgate, Paramount Pictures, and Disney Media & Entertainment Distribution, since 2018. According to Nielsen data, the platform reached over 135 million people in the US via connected TV (CTV) in December 2021, highlighting their significant footprint in the country.
The platform's move towards TV signals that YouTube is stepping up to directly compete with free streaming services already on the market. These include Roku, who previously and publicly clashed with YouTube parent-company, Google, in recent months. 
BuzzFeed to shrink news division to increase profitability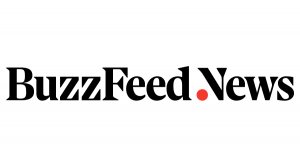 BuzzFeed have announced they are shrinking their news organisation amidst investor concerns that the division is weighing the company down.
BuzzFeed News, which currently consists of about 100 employees, is stated to lose the company roughly USD $10m (£7.5m) each year. Speaking to CNBC, one BuzzFeed shareholder asserted that closing the newsroom entirely could increase the company's stock by up to USD $300m (£227m).
Despite investors' calls to shut down BuzzFeed News, BuzzFeed founder and CEO, Jonah Peretti, hopes that restructuring the division will increase its profitability, stating, "This morning [Tuesday, 22nd March] we announced plans to accelerate profitability for BuzzFeed News, including leadership changes, the addition of a dedicated business development group, and a planned reduction in force." 
Peretti continued, "We will prioritise investments around coverage of the biggest news of the day, culture and entertainment, celebrity, and life on the Internet."
The restructuring of the New-York based firm comes as some of their top editors have announced their departure from the company, including editor-in-chief Mark Schoofs, deputy editor-in-chief, Tom Namako, and executive editor for investigations, Ariel Kaminer.
Despite its lack of profitability, BuzzFeed News has won numerous awards, including a Pulitzer in 2021, with Peretti previously describing the division as, "good for the world, good for business, and good for our company culture."
Also in the news:
- Omens Studios Partners with VlogBox to Launch New AVOD & SVOD Apps
- Lotame Strengthens Global Leadership Team with Key Promotions to Spearhead Next Phase of Growth
- Scibids Announces Partnership with DAC in Japan
- Exclusive Study: Ogury's Ad Formats Generate up to 5x More Attention than the Market Average