Meta Accused of Human Trafficking; Netflix Accelerates Move towards Ads
by Hannah Dillon on 11th May 2022 in News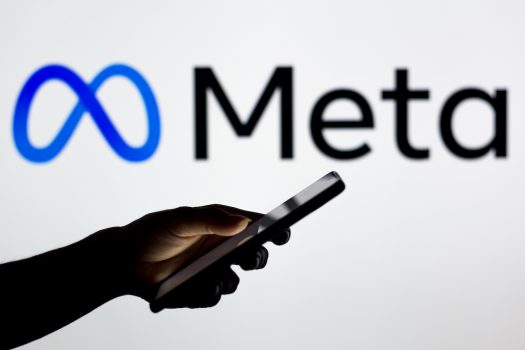 In today's ExchangeWire news digest: Meta is accused of human trafficking by a former employee; Netflix ramps up its move to incorporating ads; and Elon Musk states his intent to reverse Donald Trump's ban from Twitter.
Former Facebook moderator accuses Meta of breaching human rights
A former Facebook employee is taking legal action against Meta over accusations of human trafficking, reports Business Insider.
Kenya-based Daniel Motaung worked as a moderator for the social media platform in 2019, having been employed by tech-outsourcing company Sama, Meta's largest outsourcing partner in Africa. Motaung stated that his job involved viewing distressing content, including images of child sexual abuse and beheadings, which he had not been warned of prior to his employment. The South-African national also revealed that Sama intentionally hid that he was applying to work for Facebook, asserting that the San Francisco-based firm utilised a recruitment process "designed to trick unsuspecting applicants into unknowingly becoming Facebook Content Moderators."
A lawsuit filed by Motaung with Kenya's Employment and Labor Relations Court on Tuesday (10th May), argues that Meta and Sama's deception equates to human trafficking.
"Mark Zuckerberg and his cronies at firms like Sama cannot be allowed to treat people like this," Motaung said. "That's why I'm doing this. We are not animals. We are people — and we deserve to be treated as such."
The lawsuit asks Meta and Sama to implement mental-health support for moderators, as Motaung revealed that he had been diagnosed with post-traumatic stress disorder as a result of his time at Facebook. The suit also demands that moderators are paid the same wages as full-time Facebook employees, as TIME revealed that Sama pays Kenya-based moderators just USD$2.20 (£1.78) per hour (based on a 45-hour working week).
Speaking to Business Insider, a Meta spokesperson said the company would not comment on ongoing legal claims.
"We take our responsibility to the people who review content for Meta seriously and require our partners to provide industry-leading pay, benefits and support," the spokesperson said, adding, "We also encourage content reviewers to raise issues when they become aware of them and regularly conduct independent audits to ensure our partners are meeting the high standards we expect of them."
Netflix may have ads in place by end of 2022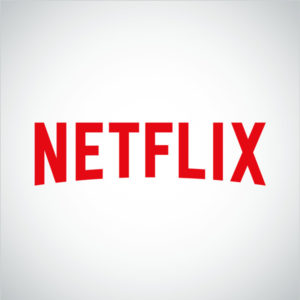 Less than a month after revealing its stagnating growth and receding subscriber count, Netflix is accelerating its transition to an ad-supported streaming service, reports the New York Times (NYT).
After years of dismissing ad-supported content, Netflix co-CEO Reed Hastings finally conceded that the streaming platform may need to turn to advertisers to tackle its diminishing growth and audience. The company shared that it had dropped 200,000 subscribers in Q1 2022 and anticipated a further loss of two million in the following months, a revelation that wiped USD$70bn (£56bn) from the company's market value.
Initially suggesting that converting Netflix to feature ads may take place over the "next year or two", NYT has reported that a recent note to employees revealed executives are now working to introduce the ad tier by Q4 2022. The note also stated "Yes, it's fast and ambitious and it will require some trade-offs," but that, "Every major streaming company excluding Apple has or has announced an ad-supported service," suggesting the company is hyper-aware of its competitors' movements.
The note also revealed that the company's attempts to rein in password sharing will also start in the final quarter of the year. The platform has estimated that around 100 million households are watching Netflix for free by using a friend or family member's account, which has significantly skewed its growth and revenue. In April, Netflix announced that it would begin to charge an increased fee to subscribers who shared their account with numerous people.
Speaking on the company's earnings call, chief operating officer Greg Peters said, "So if you've got a sister, let's say, that's living in a different city — you want to share Netflix with her, that's great. We're not trying to shut down that sharing, but we're going to ask you to pay a bit more to be able to share with her."
Musk to reverse Trump's ban from Twitter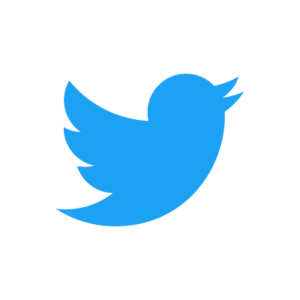 In the latest development of Elon Musk's takeover of Twitter, the billionaire has declared he would reverse the ban the platform placed on former US president Donald Trump.
Speaking virtually at the Financial Times Future of the Car summit, Musk shared that he disagreed with the social media platform's decision to remove Trump from the platform, stating, "I think that was a mistake because it alienated a large part of the country, and did not ultimately result in Donald Trump not having a voice."
"If there are tweets that are wrong and bad, those should be either deleted or made invisible, and a suspension—a temporary suspension—is appropriate, but not a permanent ban," Musk added.
Trump was banned from Twitter after the company's execs deemed that his tweets incited the violent storming of the Capitol in January 2021. Just last week, the former president's lawsuit against Twitter and its former chief executive, Jack Dorsey, was rejected by a federal judge.
Musk, who scored a deal with Twitter's board to buy the microblogging site for USD$44bn in April, has previously commented that Twitter falls into a left-leaning political bias and that the platform "needs to be much more even handed."
Both Twitter and representatives for Donald Trump are yet to comment.
Also in the news:
- Pixalate Introduces Next Generation Patented IPv6-Enabled Ad Fraud Protection API Technology
- Eye-tracking Study Sees High Impact Formats Outperform Standard Display
- tmwi Appointed by Midlands Air Ambulance Charity as Fundraising Challenges Face the Third Sector
- PilotTV Media has Selected Hivestack as its Supply Side Platform (SSP) for Programmatic Buyers in Taiwan
AVODLegalMetaNetflixStreamingTwitter