Musk to Buy Twitter for USD$44bn; Mizuho 'Unconcerned' Despite SoftBank Sell-Offs
by Hannah Dillon on 26th Apr 2022 in News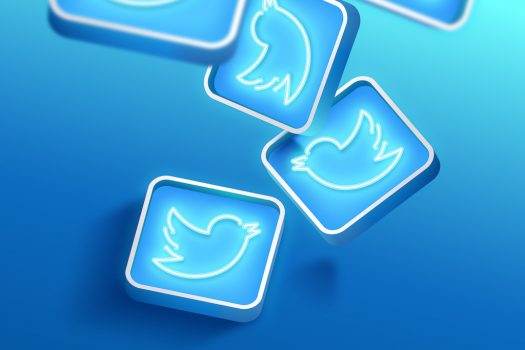 In today's ExchangeWire news digest: Twitter accepts Elon Musk's USD$44bn (£34bn) offer to buy the company; SoftBank lender Mizuho's chief executive assures he is "totally unconcerned" about the company's financial health; and APEC's Cross-Border Privacy Rules Forum (Global CBPR Forum) is to be replicated on a global scale.
Twitter's board accepts Musk buyout
Twitter has accepted Elon Musk's offer to buy the social media company for USD$44bn (£34bn), less than two weeks after the billionaire first announced his bid for the platform.
The purchase caps Musk's dramatic rise in power over the social media company, which began when he became the company's largest shareholder earlier this month. Twitter's board had initially resisted Musk's buyout offer (issued on 14th April) but reportedly met with the Tesla-boss last weekend after encouragement from some of the company's largest shareholders.
A self-described "free speech absolutist", Musk has long-criticised the extent of moderation on Twitter and other social media platforms. Whilst announcing the deal this morning, Musk said "free speech is the bedrock of a functioning democracy", indicating his intent to reform how Twitter moderates content on the platform.
Musk also stated that he plans to introduce new features, clamp down on bots, authenticate "all humans", and make Twitter's algorithms open source, all to make the platform "better than ever."
"Twitter has tremendous potential — I look forward to working with the company and the community of users to unlock it," Musk added.
According to Twitter, Musk's acquisition is expected to close this year, depending on approval from shareholders and regulators. Shareholders of the platform will receive USD$54.20 (£42.49) in cash for each share of Twitter common stock upon the transaction's close. The price represents a 38% premium on the company's closing price on 1st April, the day before Musk revealed he had built a 9% stake in the company.
Twitter chair Bret Taylor commented "The Twitter board conducted a thoughtful and comprehensive process to assess Elon's proposal with a deliberate focus on value, certainty, and financing," adding that "The proposed transaction will deliver a substantial cash premium, and we believe it is the best path forward for Twitter's stockholders."
Mizuho 'unconcerned' by SoftBank's financial health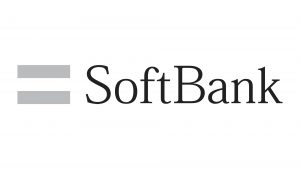 Mizuho, one of SoftBank's largest lenders, is "totally unconcerned" about the tech conglomerate's financial health, according to chief executive Masahiro Kihara.
The assertion follows SoftBank's decision to sell-off major tech stocks - including plans to list UK chip designer Arm Holdings earlier this month - a move which has forced the company to slow down on investing.
The third-largest lender in Japan, Mizuho's exposure to SoftBank is estimated at around USD$2.3bn (£1.8bn) to USD$4bn (£3bn), and successive chief executives at the company have taken pride in their association with founder Masayoshi Son.
Son had previously told top executives at SoftBank to slow down investments in response to climbing interest rates and Beijing's continuing crackdown on the tech industry. The billionaire also expressed concerns over his own personal borrowings against SoftBank shares, reports the Financial Times.
Kihara, who ascended to the position of Mizuho's chief executive in February, said he trusted SoftBank's calculations of its net debt, a figure Son compares against the values of the company's holdings to monitor its financial health.
Speaking at the bank's Tokyo headquarters, Kihara said, "SoftBank properly controls its loan-to-value ratio and it also has a cash position covering bond redemptions for at least the next two years, so at this point, we don't think there's any issue." He added, "of course, we are analysing each other carefully. But I am totally unconcerned about this."
APEC Cross-Border Privacy Rules Forum established globally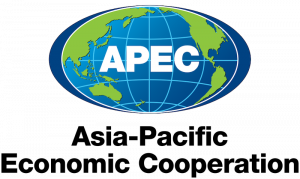 The United States, Canada, Japan, the Philippines, Chinese Taipei, and the Republic of Korea have published a declaration to establish the Global Cross-Border Privacy Rules Forum (Global CBPR Forum).
The Global CBPR Forum will use the pre-established Asia Pacific Economic Cooperation (APEC) Cross-Border Privacy Rules and Privacy Recognition for Processors (PRP) Systems, data privacy certifications companies can participate in to demonstrate compliance with data privacy protections on an international scale. The systems benefit both businesses and consumers by ensuring products and services can be delivered internationally, without being held back by differing regulatory standards.
The Global CBPR and PRP Systems will operate independently from existing APEC's CBPR and PRP Systems. The countries behind the declaration establishing the Global CBPR Forum will transition operations under APEC CBPR and PRP Systems in their territories to Global CBPR and PRP Systems. The aim of the Global CBPR Forum is to establish a new, international certification system that enables and protects the exchange of data across multiple privacy frameworks.
Any country that accepts the objectives and principles outlined in the Global CBPR Forum declaration is invited to participate. US secretary of commerce Gina M. Raimondo commented, "[t]he establishment of the Global CBPR Forum reflects the beginning of a new era of multilateral cooperation in promoting trusted global data flows that are critically important to our modern economy."
Also in the news:
- Castorama Strengthens Partnership with Cheetah Digital to Future-Proof Customer Loyalty Program
- Illuma Makes Key Appointment as it Supports Retailers & Other Data Owners with Identity Shift
- Smartclip Monetises 47 Samurai's Connected TV Portfolio Across Europe
- Smart to Attend NAB Show 2022 to Discuss the Future of Advanced TV
AcquisitionElon MuskJapanPrivacyRegulationTwitter