The Stack: TikTok Tiptoes Towards Music; European Commission Called to Bill Big Tech for Network Costs
by Hannah Dillon on 5th Aug 2022 in News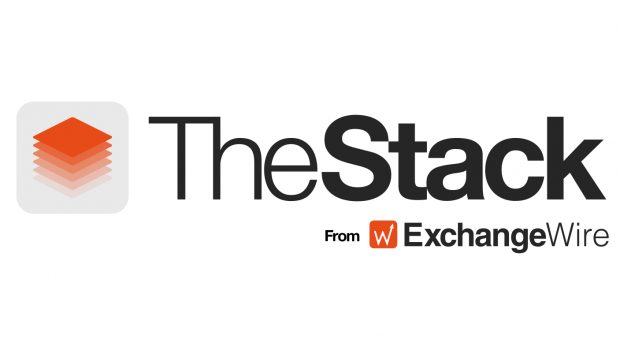 This week: short-form app TikTok turns its attention to music, European governments call on regulators to charge tech titans for network charges...
Not content with bewitching the world with lip-syncs and 'spontaneous' dances, ByteDance has taken its first steps towards profiting from TikTok's influence on popular music by laying the foundation for "TikTok Music".
Meanwhile, the governments of France, Spain, and Italy have appealed to the European Commission to charge tech firms for the cost of telecoms infrastructure across Europe, whilst America's SEC charges 11 for their role in a crypto Ponzi scheme amassing over USD$300m (£245m).
Finally, Japanese tech giant SoftBank has raised up to USD$22bn (£18bn) by selling off its stock in China's Alibaba, a move that could sharply reduce its stake in the company over the coming years.
The ExchangeWire Digest
Travis Teo, executive director and co-founder of Adzymic, breaks down how marketers can use creative technology to deliver successful campaigns. (Read more)
ExchangeWire speaks to Dom Kozak, head of programmatic at JCDecaux, to determine how prDOOH should be considered within the marketing mix, alongside the benefits it offers to advertisers. (Read more)
Henry Shelley, general manager, APAC at TripleLift, outlines four steps advertisers can take to prepare for the post-cookie landscape. (Read more)
Following Google's announcement that it would further delay the deprecation of third-party cookies, ExchangeWire assessed how the industry has responded to the postponement of the 'cookiepocalypse'. (Read more)
Tech Teasers
This week's tech teasers are all about TikTok, the video-sharing app taking the world by storm and host to the greatest rap the UK government has ever released. How much do you know about one of the world's most popular apps? Test yourself to find out:
Where was TikTok founded? 📍
TikTok was the first app not owned by which holding company to reach 3 billion downloads? 📱
As of Q1 2022, how long did the average user spend on TikTok per day? ⏰
How much ad revenue is TikTok expected to rake in in 2022? 💸
How many of the songs that trended on TikTok in 2021 made it onto the Billboard 100? 🔥
Answers revealed in Monday's ExchangeWire Digest
Industry Review APAC
Want to have your say in ExchangeWire's Industry Review APAC? There's still a chance to get involved in our in-depth view of the hottest issues impacting the region.
Comment on one of six topics; walled gardens, gaming, retail media, the service layer, the open web and CTV, and join ExchangeWire in driving the industry forward.  
Email info@exchangewire.com for more details.
PressBox Digest
JCDecaux UK Appoints Laurence Saleh to Lead PrDOOH Solutions
The MadTech Podcast

On this week's episode of TheMadTech Podcast, Janine Liu, head of marketing, Germany at HONOR, joins ExchangeWire's Anne-Marie Sheedy and Mat Broughton to discuss Google again delaying the sunsetting of third-party cookies, Meta's first year-on-year revenue decline, and TikTok's reported plans for a music service.
Listen now
.
Important Dates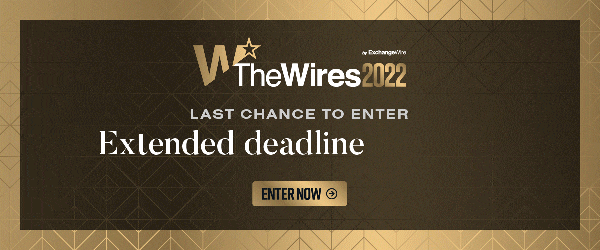 The Wires awards - last chance to enter
Today is your last chance to enter the 2022 Wires Awards, celebrating the best in digital media, marketing and commerce. Enter now to avoid missing out.
Find out what a Wires award has meant to some of our previous winners here.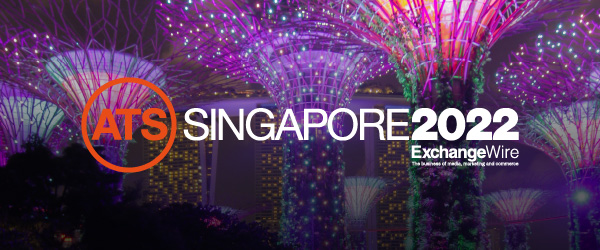 ATS Singapore 2022 - get your tickets now
Our latest ATS conference will take place in Singapore on September 21-22. Get your tickets today.
AlibabaCryptocurrencyEuropeSoftBankThe StackTikTok