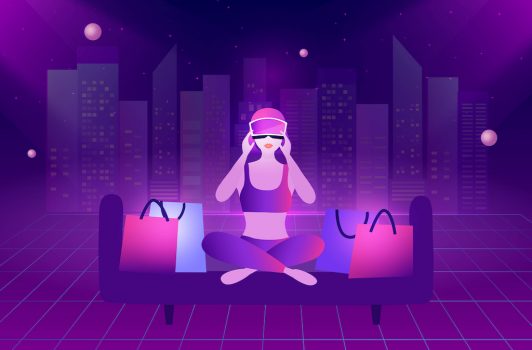 While discussions of the metaverse often centre around future-gazing, virtual reality is already making waves in e-commerce. The metaverse market is expected to grow in excess of USD$60bn (~£48.3bn) by 2026 and big name brands have already made ventured into the virtual world. Coca-Cola, for example, launched its pixel-flavoured 'Byte' drink during a virtual gig in Fortnite which attracted over 12 million visitors. Nike also amassed over 21 million visitors to its virtual world, Nikeland, which used Roblox to create a virtual space for customers to interact with the brand.
With analysts predicting a quarter of the world's population will access the metaverse at least once a day by 2026, the virtual reality could offer brands the means and opportunity to connect with customers on an unprecedented scale. For example, leveraging contextual advertising within the metaverse could deliver impactful and relevant ads based entirely on the virtual reality and without the risk of privacy violations. The decentralised nature of the metaverse could also present a unique opportunity for brands to grow by engaging with existing communities through reward schemes or loyalty programmes.
However, concerns surrounding this technology remain, particularly regarding its vulnerability to cyber-attacks and lack of regulation, both of which pose significant brand safety risks.
To better understand the metaverse's current impact on e-commerce and the opportunities it can offer to brands, we asked experts across the industry for their analysis.
Brands should not miss the opportunity to experiment in the metaverse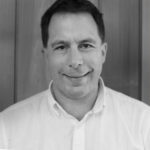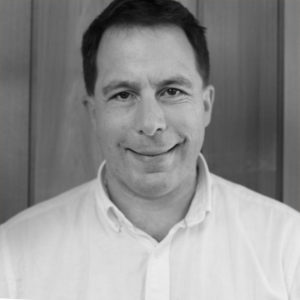 Marketers' three priorities are audience, engagement, and commerce. To attract marketing investment, the metaverse and other Web3 capabilities must deliver value in these areas. Until this happens consistently, we'll see marketers taking a test-and-learn approach and allocating experimental budgets to the metaverse while technology, adoption, and the creative community catch up with its potential.
Ultimately, it's consumer action that tells marketers what their audience needs and enjoys, which is why we believe augmented reality holds the richest possibilities for brand advertising today. In the future, the metaverse will take this spot, so brands must experiment now to stay ahead.
Stephen Upstone, CEO and Founder, LoopMe
2023 will be a turning point for brands in the metaverse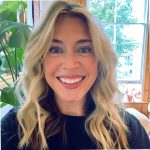 2022 was chaos; there were a lot of brands who jumped into the metaverse without a lot of strategy behind them because they didn't want to miss the boat, but they didn't really think about the value or the utility behind what they were doing. They also didn't think about their customers and whether they were ready to interact with this virtual space, leading to these big product launches that would have fewer than 1,000 people show up.
I think that, as we come out of that chaos, a lot of bad players - companies who were in it for the wrong reasons, or to make a quick buck - are going to be sifted out and brands who have long-term vision to provide value in the metaverse will emerge in 2023. These companies will be heralded as the "green shoots" of Web3.
Niamh Linehan, partnerships & content director, Women of Web3, Speaking on The MadTech Podcast Special
AR and VR developments will lead the way for brands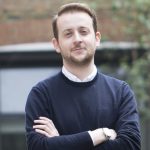 As both AR and VR tech increases in capability and function, we'll see the gap between hardware and software get closer, creating an exciting frontier for e-commerce. We're just not quite at that stage yet for the metaverse. However, these technologies will continue to evolve and brands won't want to miss the boat or join the trend later than their competitors.
The advance of privacy rights online is already seeing a change in the way we share our own data - and forcing brands to pivot to a focus on opt-in opportunities; creating advertising that people want to consume; building brand social accounts that they want to follow; and investing in better CRM.
Thomas Walters, founder & CEO, Billion Dollar Boy
The metaverse offers a plethora of opportunities for brands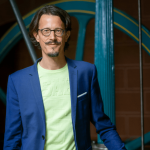 Brands will increasingly advertise and promote themselves in synthetic worlds, as the metaverse is predicted to be the future of the internet. This can take various forms, such as virtual events, trade shows, or partnering with virtual influencers.
One of the main drawbacks of current online purchasing is the high return rate, which has significant economic and environmental costs. With virtual product demonstrations and experiences, consumers will be able to try items, such as clothes, before actually purchasing them. Virtual stores will also play a crucial role in creating new and exciting shopping experiences. Just as we want to look stylish and fashionable in the real world, we will also want to customise our avatars as our lives become more virtualised, prompting brands to sell more virtual products, such as NFTs.
Albert Meige, associate director, Arthur D. Little
The power shift will revolutionise e-commerce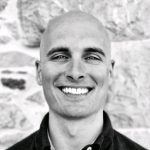 Beyond the intuitive ideas of paying with crypto, loyalty tokens and digital assets, I think the real impact of Web3 and the metaverse on e-commerce (and the internet really) will happen when human identity will be truly owned and managed by humans.
Today, our personal identifier information (PII) is owned by companies, creating an infinite duplication of identities, in addition to a lack of control and transparency - but what if we could revoke that exposure from our wallet? Immutable decision, via a smart contract, on a (hopefully) decentralised chain would be game changing for e-commerce, ad tech and MarTech.
Giovanni Brusetti, director of digital marketing & products, Johnson & Johnson Consumer Health