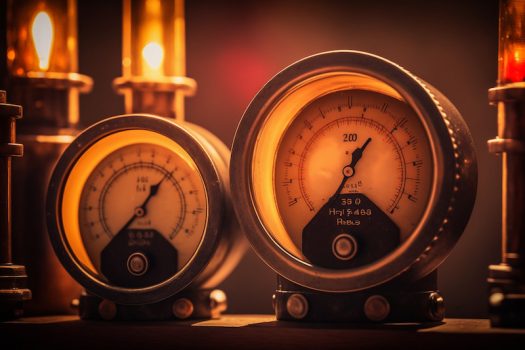 Back again for 2023, the Colab Consulting Rev Ops Barometer monitors the needs, concerns and priorities of revenue and advertising operations teams across the globe.
The H1 2023 report is released amid a tricky time for the industry, with a prevailing air of cautiousness and the ever-looming deprecation of third-party cookies. This year's findings have highlighted some key areas for consideration:
Solving for cookie deprecation is prioritised and confidence is growing
After two years of steep decline, confidence in preparedness for the eventual deprecation of third-party cookies is rising fast. This is likely as a result of returns on first-party data and contextual-led strategies, with greater buy-in from marketers and technology partners.
However, this increase in overall confidence is being driven by rev ops teams (focused on pricing, yield, and product strategy). For those closer to the ad operations' coal-face (managing trafficking and campaign execution), there has been an observed decline in confidence. This is likely in reflection of the challenges involved with measurement and attribution against non-third-party cookie solutions.
Programmatic revenue has hit the tipping-point
For the first time, more than half of publishers surveyed have indicated that a majority of their revenue is derived programmatically. This shift is occurring primarily outside the USA and with medium-sized operations teams.
Though programmatic use is becoming more widespread, there is concern among teams that activity is becoming too heavily saturated towards the open market, with a decline in publishers stating that they are successfully building diverse revenue streams. As an industry, it is important to maintain the key benefits of programmatic as a channel that are currently attracting scaling teams, such as automation, while also promoting transparency and, of course, user privacy.
Macro-economic headwinds and operational issues are ongoing
Many publishers are clearly concerned by current macroeconomic conditions. Could this bleak backdrop be colouring this year's dataset? Operational issues were also noticeably more common this round, and generally negative. Given the economic climate, we have seen a wide array of layoffs within the media industry, with publishers no exception. Respondents cited having the pressures of operating within already lean teams, which is compounded by the extensive changes publishers are having to make as a result of identifier deprecation.
Publishers citing these operational challenges seem far less convinced that their tech stack is fit for purpose. Managing disparate data sources across multiple providers is a key issue cited. In this context, it is perhaps no surprise to see SSPs including Magnite and PubMatic launch direct solutions in the name of supply path optimisation (SPO).
Confidence in successful revenue diversification is in decline
The number of publishers claiming they are successfully building diverse revenue streams remains high but has dropped steadily over the past two years, from 85% in 2021 to 74% today. This suggests that businesses are either consolidating towards singular revenue streams, or it is simply becoming harder to diversify. Though many publishers have seen success by leveraging subscription payments alongside their advertising models, respondents are acutely aware of tightening consumer spend in the current economic environment, leading to subscription fatigue.
Major publishers should take heed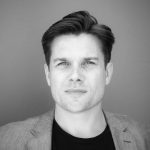 This year we saw a really mixed bag. Revenue operations teams are dealing with rapid change in an uncertain global economy, often with constrained resources. And although most are increasingly confident about progress in key areas like identity solutions, there are pockets of respondents whose confidence is dropping steadily. For instance, publishers depending on programmatic revenues are far less confident about cookie deprecation than peers with well-established subscription models.
A significant dimension to this seems to boil down to a publisher's ability to execute. A large number of respondents cited operational challenges related to capabilities or efficiencies. This suggests that, even if they believe the commercial strategy is right, they lack confidence in their organisation's ability to deliver it, either due to inadequate resources or cumbersome processes.
Management teams at major publishers should take heed. Pain will intensify for publishers already struggling with operational and technical issues when third-party cookies are finally phased out.
Duncan Arthur, founding partner (media & technology), CoLab Consulting
Every piece of the stack needs to deliver value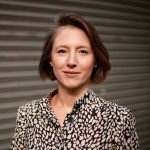 It's not a surprise that the top two concerns of rev ops professionals are identity and operational issues. The deprecation of cookies will bring revenue decline for any publishers who are not ready with a solution. Given the macro-economic situation, business costs are as much of a focus as driving new revenue, so every piece of tech in the stack has to be pulling its weight and delivering value. While it may not be surprising, it is interesting to see it set out so clearly in the data here.
Cadi Jones, MD EMEA, Pixability
Slow down and consider what we are solving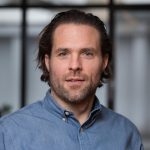 In a way, it's good to see that confidence in preparedness for the deprecation of the third-party cookie is rising – and rising fast. However, we should perhaps slow down a bit and consider what we are solving. Are we trying to recreate the all-encompasing cross-site tracking regime where user privacy is forgotten, or are we trying to build a better ecosystem with purpose limitation, transparency, and respect for user choice? This topic, I think, should be what's rising – and rising fast.
Programmatic buying will keep increasing, but we will see a shift towards less focus on targeting and more on how to get basic features such as frequency capping and measurement back on track. The industry at large has to understand that this is far more important than targeting. If we cannot demonstrate the value of digital advertising and perform basic campaign management, why should brands use digital at all?
The late chairman of the European Data Protection Board, Giovanni Buttarelli, once said that if you need to ask for user consent to whatever you are doing, you should consider the nature of what you are doing and if you should be doing it. This touches upon something very fundamental in this world of CMPs and attempts to identify users (aka browsers) across the web. Can we actually explain what the ad industry is doing?
Thomas Lue Lytzen, director of sales & ad tech, Ekstra Bladet
Tech, tactics, and talent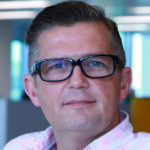 The report says that, like many of us, ops teams are facing a dual challenge: facing an uncertain macroeconomic outlook with their clients while adjusting to a rapidly changing ad infrastructure, of which (especially for them) a "cookieless" future is an important part.
To help them deliver growth for clients in this tricky environment, we need to support them with access to the right tech, help them develop winning tactics, and ensure the right talent and skills are available.
Jem Lloyd-Williams, chief executive officer, Mindshare UK
AdvertisingPost-CookiePublisherRevenue