Data is the Key to Unlocking the Cookieless Future: Q&A with Kristina Prokop, Eyeota
by Grace Dillon on 19th Sep 2023 in News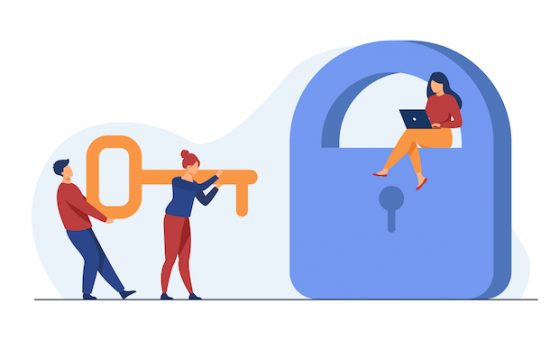 In this exclusive interview ahead of ATS Singapore, Kristina Prokop, co-founder and CEO of Eyeota, discusses how marketers in APAC and beyond are preparing for the shift towards a privacy-first landscape, and how data will continue to play a vital role in the post-cookie era.
How is the APAC market generally faring in its preparations for the deprecation of third-party cookies? What more can be done here, and how does it compare with other regions?
What we're seeing — and this is not unique to APAC — is that there's a lot of talking but not enough action. At Eyeota, we're really trying to encourage our customers to do more testing against alternative identifiers, and the good thing is that there are environments where this can be done. It isn't a case of there being nowhere to facilitate such testing — we have third-party cookie-free environments, such as Mozilla and Firefox, for example — so there's no reason why the whole industry can't lean into this.
In my opinion, there's a tendency to conflate the deprecation of third-party cookies with the loss of third-party data altogether, causing unnecessary panic. Third-party data and its potential to augment first-party strategies will remain; it will just rely on alternative IDs or other methods instead. The industry is not facing a complete loss of valuable data, but we must encourage testing to be carried out with greater urgency to ensure that brands are prepared.
How can APAC businesses effectively personalise ads in a privacy-conscious way, following third-party identifier deprecation across display and mobile environments?
One approach is for brands to target their existing customers with consented first-party data. They can also leverage walled garden environments, such as social, where it's possible to link data and target at a user level in a privacy-compliant way. Social is growing at astonishing rates, and because it is primarily based on login data, users are addressable, providing a vital targeting opportunity. Therefore, it is imperative that advertisers work out how to speak to their customers in social environments.
Another strategy is looking at third-party audience data and how this can deliver personalisation from an omnichannel perspective. Interoperability is key to ensuring the viability of third-party audience data: if a data-set is only linked to third-party cookies, that can become problematic, because it won't deliver advertising to a mobile environment, which relies on mobile IDs. This ties into the need for advertisers to look at their data resources from an holistic, ID-agnostic lens. The more alternative identifiers that power a data set, the more viable that data can be to deliver true omnichannel targeting. The current forces on the industry, such as opt-in rates, make first-party data volumes likely to decrease, so APAC brands should ensure that they are using first-party data and third-party audience data to bolster all their customer touchpoints and improve their ability to form links across channels.
What are the key benefits of behavioural targeting versus demographic targeting, and how can APAC marketers use these signals in a privacy-conscious manner?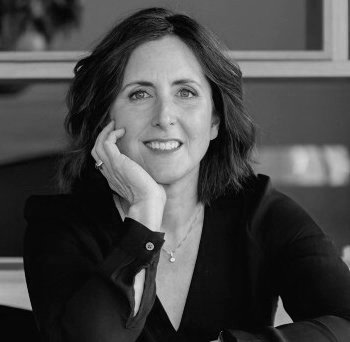 Demographic data gives you a basic overview of who your customer is; behavioural data provides insight into what makes them tick. Therefore, we shouldn't pit behavioural and demographic targeting against each other – they both serve a purpose for different targeting and user group goals. It's also very hard to build an entire data strategy based on just one or the other. We're seeing a fusion of online behaviours and demographic data, and that combination is where we expect to see the most uplift.
Regarding using these signals in a privacy-conscious manner, working with vetted, privacy-compliant data sources will be key. The industry is a very complex space, and it's hard for brands to get a clear picture of all the different data types and how to utilise them. With the volume of available data set to decrease, it's imperative that the core data assets that marketers start their analysis from are as clean and high quality as possible. Tech vendors can prove their commitment to being trustworthy partners by opening their data processing practices, data collection methodologies, and privacy compliance to external scrutiny. For example, we've gone through accreditation by Neutronian and the IAB Tech Lab to verify that our solutions are quality certified.
How are firms in APAC transacting across alternative identifiers, such as universal IDs? Do you expect to see further IDs arise in the run-up to cookie deprecation, or will we see some form of consolidation here?
Some alternative identifiers are being used on a regular basis — such as contextual, mobile ad IDs (MAIDs), hashed email addresses (HEMs), and IP addresses — but I think universal IDs are still nascent. A lot of focus has been on laying the groundwork, and I think we'll see more testing and adoption over the next six to 12 months. There are cookieless targeting options available to advertisers – they can feasibly target against a HEM, an IP address, or a MAID today, for example. Understandably, it's going to take time for alternative IDs to be widely integrated – to establish scale, performance metrics, and, ideally, to carry out some A/B testing against cookies and alternative IDs. The sooner brands can get involved in this, the better.
I don't believe the number of key IDs that power transactions on the open web will increase, as there's not enough room in the market for too many players. What we will likely see is more walled gardens developing their own IDs that they can use within their platforms and outside of their properties. However, these IDs won't drive the open internet – they will work within their respective ecosystems, and then have to be connected, making interoperability critical. The core universal IDs that power programmatic advertising will remain the same; however, we'll start to see more companies toting their own IDs that power their walled gardens, and figuring out how to connect those IDs across environments is going to be key.
How can data from digital and offline sources be leveraged for effective audience targeting across social media?
This touches on something I've always felt very passionate about – the interaction between offline and online data is something that really excites me about this space. These are two very different types of data sets that both have very specific values and are equally important. There is a lot of power in offline data, and this can't necessarily be replicated online. Census data, survey data, loyalty card data, rewards data, spending information and such aren't captured online, but they are integral to rounding out your marketing strategy. Finding ways to use this offline data to improve personalisation, prospecting, and targeting is critical but also exciting for brands.
I can't emphasise enough how important social is – it's recording high growth, people are spending more time on it, and it's becoming a medium that both B2C and B2B advertisers use to reach customers. It's a channel that can't be overlooked and must be included in an omnichannel strategy. That said, while social channels hold a lot of data, they still only provide a limited view of a customer, so marketers must also start using external data, such as offline data, to target beyond what is available within walled gardens.
Any last thoughts on how the deprecation of third-party cookies could shape the industry's future?
The whole conversation seems to be layered with a lot of doom and gloom at the moment, but there's actually a lot of opportunity here. Cookies were not perfect – everybody knows that. Now, we have an opportunity to rethink how we reach audiences, and I think we should all lean into that.
The death of third-party cookies definitely isn't the end of the industry – so often in my career, I've heard people worrying that some change will spell doomsday. But this won't – it's simply an evolution, and I think it could be great. We're on our way to figuring out what the new landscape looks like, and I think the focus should be on what we might gain from this. We may not end up with a perfect solution straight away, but with iterations, we could arrive at something far better.
---
To hear more from Eyeota, and a wealth of other experts in ad tech, get your ATS Singapore 2023 tickets today.
ATS SingaporeCookielessCookiesDataIdentityPost-CookiePrivacyUniversal Identifiers