Carousell's JJ Eastwood on Social Media Audits, SMS for Brands, and DTC Supply Chain Woes
by Grace Dillon on 30th Jul 2021 in Podcast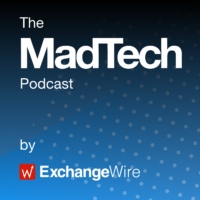 On this week's episode of The MadTech Podcast, JJ Eastwood, managing director at Carousell Media Group, joins ExchangeWire's Mat Broughton and Rachel Smith to discuss the latest news in ad tech and martech.
Together, they cover:
– Twitter have agreed to let the Media Rating Council (MRC) conduct a "pre-assessment process". This is the first step towards a full assessment of the social media heavyweight's compliance with certain industry standards measured by the MRC, such as those surrounding ads served on Twitter's main feed, user profiles, search results, and via their Amplify pre-roll ad offering. The move comes after Twitter promised at the end of last year to prioritise brand safety audits and allow the regulatory body to evaluate other metrics, including viewability, sophisticated invalid traffic filtration, and audience measurement. 
Twitter had initially promised to undergo an audit of their viewability metrics back in 2018, but postponed this to rebuild their ad server. Rival platform Facebook, meanwhile, have also launched their MRC audit, having held out against one for some time. Notably, the data and transparency standards set by the Global Alliance for Responsible Media (GARM), with whom Facebook have been cooperating, will not be incorporated into the Mark Zuckerberg-helmed company's MRC audit. This fact contradicts MRC ED and CEO George Ivie's assertion (per Digiday) that the platform has to submit to the GARM audit in order to be assessed by his firm.
Digital platforms have frequently resisted such examinations due to concerns that providing the level of access to their tech and data required to carry them out would put the security of their intellectual property, data, and privacy at risk. Some may also fear that opening themselves up to scrutiny could see vital information fall into the hands of their competitors. Facebook prefaced their audit with an internal assessment – having had previous contact with the MRC, they were not required to undergo the same "pre-assessment process" as their rival.
– Brands that used text messaging to communicate directly with their customers have seen better retention rates, with average lifetime value rising by up to 25% according to research from SaaS startup Blueprint.
The survey of over 100 leading brands from the UK and US found that the rate of first to second buys increased, subscriber churn reduced, and retailers' understanding of their customers improved as a result of using SMS. Alcohol-free beer makers Days Brewing reported experiencing a 62% surge in LTV from customers communicated with through text messaging compared to those spoken to via traditional channels.
With the costs of advertising on Facebook and Google at all-time-highs and engagement rates from email marketing waning, ecommerce companies are increasingly turning to SMS to sustain engagement and revenue. Commenting on the findings, Blueprint CEO Harvey Hodd said that "consumer-facing companies remain disconnected from their customers" despite the ecommerce boom, and that SMS offers the greatest opportunity to change this.
– The gradual return of business as usual has been hampered by supply chain issues for some US ecommerce retailers. According to Modern Retail, businesses are finding it almost as challenging (if not more so) to import goods from abroad as they did during the depths of lockdown, whilst the prices of some essential materials are showing no signs of falling.
Whilst DTC brands have found various ways to navigate the increased shortages and rising costs of some materials, accounting for potential shipping or production delays has become part of the day-to-day for many startups. The disruption has caused several issues, including a shortage of packaging materials, delays to the building of physical retail stores, and a need to order products or materials far earlier in advance than usual. 
One positive to emerge from the disruption is that some brands have increasingly turned to sustainable packaging (often spurned due to typically being more expensive) to fill the gap left by shortages in more commonly-used materials. On another note, Snapchat's growing dominance in the ecommerce space may see some DTC brands experiment with augmented reality as ways to attract customers and address any lingering hesitancy to return to physical stores.
BrandsDTCecommerceFacebookPodcastRetailSocial MediaTwitter