Essence's Matt McIntyre on Zynga, Quibi, and The Guardian
by Grace Dillon on 5th Jun 2020 in Podcast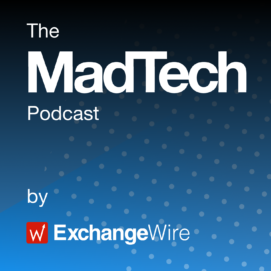 On this week's episode of The MadTech Podcast, ExchangeWire's Rachel Smith and Lindsay Rowntree are joined by Matt McIntyre, VP programmatic, Essence, to discuss the latest news in ad tech and martech.
In this week's episode:
–
Social gaming company Zynga has bought Istanbul-based Peak Games
for USD $1.8b (£1.4b), split evenly across cash and shares. The purchase is a move towards extending Zynga's portfolio of titles, as well as its audience beyond the US. We reported in our sister publication,
The Gaming Economy,
last month that, despite an increased engagement with their game titles as a result of lockdown restrictions and more time spent gaming, Zynga reported a Q1 loss. The poor results are attributed to Zynga having to pay $120m (£95.6m) in earn-out considerations from two other gaming studios it acquired in 2018 (Small Giant Games and Gram Games, purchased for $640m (£509m) and $250m (£199m) respectively). Despite being in a sector that has avoided suffering during COVID, Zynga is still set to report a $245m (£195m) loss for the year.
–
The Guardian has rolled out a registration wall
, asking readers to create an account to continue reading. The registration wall is currently optional, but comes alongside a move towards reserving certain features, including the ability to leave comments and access to editorial pieces, for registered readers only. The move places The Guardian alongside other publications which are turning their focus to first-party user data as they move their advertising strategies away from relying on third-party cookies. With revenue streams greatly impacted by the Coronavirus, which has seen some brands suspend their advertising and some ads blocked from appearing alongside COVID-related content, a registration wall could prove to be a life raft.
The MadTech Podcast is also available on: